'Paragon Springs' play dates, times and synopsis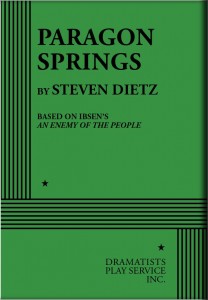 Play: Paragon Springs
Playwright: Steven Dietz
Opening: November 11, 2016
Play Dates and Times: November 3, 4, 5, 10, 11 and 12 at 8:00 p.m. and November 5 & 12 at 2:00 p.m.
Tag Line: The majority is always wrong.
Plot: Paragon Springs is a town with a secret. The "healing waters" of the town's warm springs are a point of civic pride and the tourists who come to bathe in the springs are the main source of the town's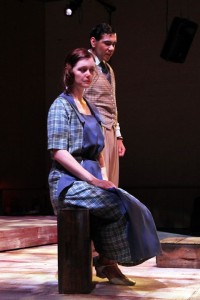 prosperity. But Dr. Thomas Stockman has discovered a problem. The water is dangerously contaminated, but the mayor undertakes to manage the crisis by discrediting the doctor rather than remove the contaminants. In this vibrant, often funny, and highly theatrical re-imagining of Ibsen's An Enemy of the People, Steven Dietz puts the lure of capitalism, greed, and self-interest squarely on trial.
Press: "Steven Dietz has written a masterpiece. Dietz makes his freely adapted version of Ibsen's An Enemy of the People resonate powerfully for our time, confronting the enduring issues of pollution, cover-ups, whistle-blowing, greed, populism, social responsibility and personal integrity. Dietz unfolds and details the story with a gifted use of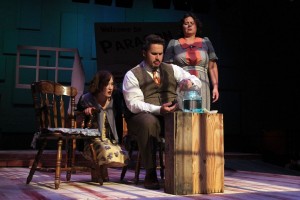 language, including a great diatribe against the evils of majority-pandering, full of such passion and truth that it needs to be heard again and again." – Shepherd Express.
"A playwright who loves to stir the pot, Steven Dietz is well-matched in his firebrand adaptation of Henrik Ibsen's An Enemy of the People. This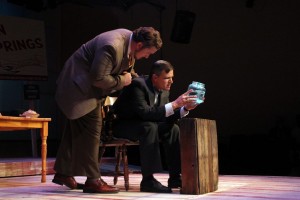 very American potboiler reinvents the danger of thwarting public opinion. Dietz moves the action from nineteenth-century Norway to 1926 Wisconsin, a time filled with the pride that precedes a fall. Along with Ibsen's bitter critique of the supposed freedom of the press, Dietz depicts the power of the newly perfected radio to rouse the rabble to a false cause." —Chicago Free Press.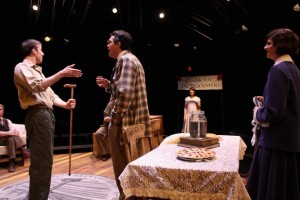 "Dietz's Paragon Springs is an inspired reworking of An Enemy of the People. By moving the story to the American Midwest of the 1920s, he has allowed it to breathe a kind of Sinclair Lewis–like air that is both bracing and apt. The sea change works wonders, resulting in a play that feels fresh, immediate and, at moments, even comic. Paragon Springs raises fascinating questions about the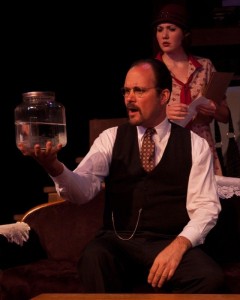 nature of democracy and the role of consensus vs. that of the individual maverick. The play is not just vivid, compelling, and filled with complex characters—it is also eerily prophetic." —The Chicago Sun-Times.
"This is theatre at its zenith. An intensely powerful show that reminds us of the moral quandaries of modern society. Dietz roots his play in Ibsen's storytelling style, yet Dietz has given Paragon Springs a distinctly American tone." —ChicagoCritic.com.
Place: FSW Black Box Theatre, Humanities Hall, Room L-119B, 8099 College Parkway, FTM 33919