'Wellesley Girl' play dates, times and ticket info
Playwright: Brendan Pelsue, whose playwriting credits include Edge Play and Cabin Fever (Apprentice/Intern Tens), Hagoromo (Brooklyn Academy of Music), Parking Lot, Riverbank, and Varieties of Religious Experience (upcoming) at Yale School of Drama, Read to Me (workshop at Bay Area Playwrights Festival), Ecology of a Visit (Corkscrew Theater Company), Petra and the Saints (Telephonic Literary Union), and Diagram of a Kidnapping (Brown University New Plays Festival and Millyard, MA, Firehouse Center for the Arts). Pelsue holds a B.A. from Brown University and is an M.F.A. student at Yale School of Drama.
Synopsis: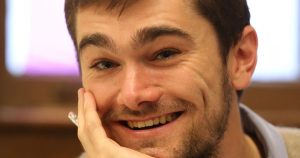 It's the year 2465 and in many ways the America of the future is quite different from today. It is possible to marry a robot, the country consists of just 3 walled-in New England towns, and the population is so small everyone is a member of Congress. In other ways things seem alarmingly similar to today.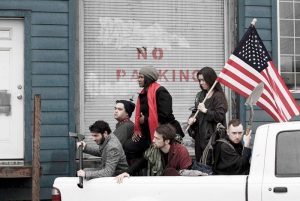 When an invading army from Texas shows up outside their gate the town's citizens must swallow their fear and choose.
Director: Stuart Brown
Play Dates and Times: November 8, 9, 10, 15, 16 & 17 at 8:00 p.m., with 2:00 p.m. matinees on Saturday, November 10 and 17.
Place: FSW Black Box Theatre (Building L, Room 119b), 8099 College Parkway, Fort Myers, FL 33919.
Tickets: $5-$10
Restrictions: Because of use of adult language, the show is restricted to people 15 and older; the theater is wheelchair accessible.
October 26, 2018.