Spotlight on CalArts' Brittney Brady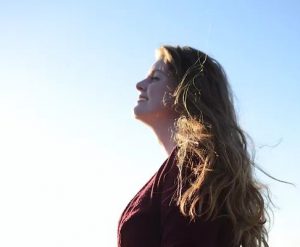 Brittney Brady is returning from Southern California to participate in One Island, a collaboration of international artists that combines performance work with a correlative art exhibition. Both will be staged in the Wasmer Gallery at Florida Gulf Coast University.
Brady is remembered in Southwest Florida for founding Ghostbird Theatre Company with James Brock, Katelyn Gravel, Philip Heubeck and FGCU Theatre Professor Barry Cavin.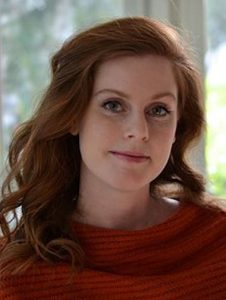 Ghostbird evolved organically out of Brady's experiences while studying theater and English at Florida Gulf Coast University. During her time there, the FGCU TheatreLab produced two of her plays, Paler than Grass (2011) and Monty and the Bat Shaman (2012). The rich relationships she formed with Cavin, Brock. Gravel and Heubeck led to them to establish Ghostbird as the resident theater company at the Sidney & Berne Davis Art Center with the ambitious mission producing original, site-specific works that move audiences toward a poetic sense of the world, thereby engaging, inspiring and educating the Southwest Florida theater community at large.
Some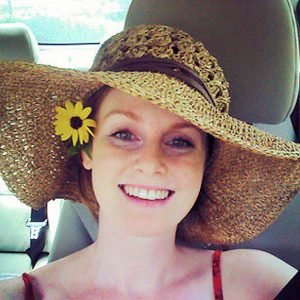 of the works she directed during her tenure as Ghostbird's Producing Artistic Director include María Irene Fornés' Mud, James Brock's, The Pumpkin Grower, Samuel Beckett's Endgame, August Strindberg's Miss Julie, James Brock's Because Beauty Must Be Broken Daily, Rajiv Joseph's Gruesome Playground Injuries, Eugene Ionesco's The Bald Soprano, her own original adaptation of Maxence Fermine's novella Snow, Anne Carson's Antigonick (which was performed at artist Marcus Jansen's UNIT A Contemporary Art Space),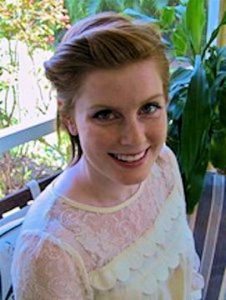 Samuel Beckett's Rockaby, Hanny Zuniga and James Brock's The Chicken Play (performed at the Happehatchee Center in Estero) and James Brock's 3 (a play that dramatizes three women prisoners struggling to maintain their grace, humor, and autonomy while incarcerated).
Brittney also partnered with fellow Ghostbird founding members Jim Brock, Katelyn Gravel and Philip Heubeck on Tracing Ghosts, a collaborative performance crafted in conjunction with the Quest for Permanence exhibition displayed in the Art Gallery at FGCU from May 19 through June 23, 2016. A combination of poetry, live soundscapes and movement, the 30-minute performance reflected on the nature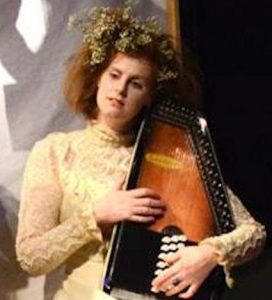 of temporality and the way our memories reshape and redefine what was once the present moment.
Before she departed to pursue her MFA in Directing at CalArts in Los Angeles (which she earned in 2020), Brittney was also awarded two Individual Artists Grants from the City of Fort Myers.
Since moving to the desert of California, Brady has directed Through the Leaves by Franz Xaver Kroetz and Shakespeare's King Lear presented at the Walt Disney Modular Theatre.
Most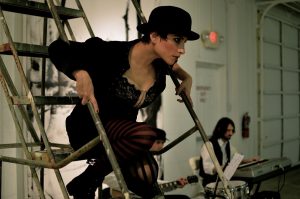 recently she collaborated with Xiaoyue Zhang on Zhang's video/performance Little Red Book or Plural Body, an experiment of bodies in performative spaces to look carefully at the interactions in which individual bodies, collective identity, and ideology are connected within the cultural space of China and beyond. Focusing on the practices and disciplines that Chinese bodies assimilate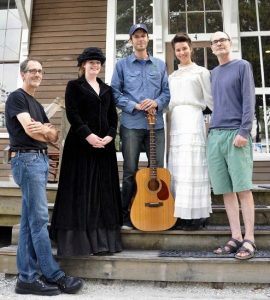 in the process of socialization, modernization and globalization, Xiaoyue Zhang and her onstage collaborators explore the political and cultural pressures and conflicts within their bodies, and how they, as artists and movers, take them in, rebel against them, and move forward with them.
Other recent projects include Liminal Stories, and Where to Find Them, in development and collaboration with Katelyn Gravel (projected for completion in 2023), One Island (in collaboration with James Brock and Kimberly Campanello, and supported by an Arts Project Grant from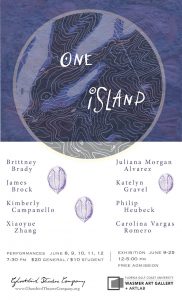 the National Endowment for the Arts, Ghostbird Theatre Company and the University of Leeds, UK) and Republica de Sordos / Deaf Republic, a devised work based on text by Ilya Kamisky (in development and collaboration with Camilo  Molina Ramirez, Sirun Bakrajain, Xiaoyue Zhang, Abel Zivaco, Carolina Vargas).
Brady is Assistant Director of Admissions for the School of Theater at CalArts.
You can find Brittney's full CV here.
May 24, 2022