'Clark Gable Slept Here' big on laughs, wit and biting sarcasm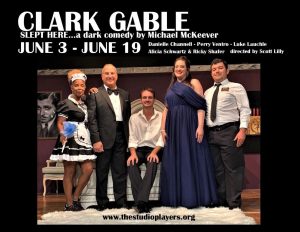 The Studio Players bring Clark Gable Slept Here to the Joan Jenks stage at Golden Gate Community Center June 3-19. Directed by Scott Lilly, the play stars Danielle Channell, Perry Ventro, Luke Lauchle, Alicia Schwartz and Ricky Shafer.
It is the night of the Golden Globes, and superstar Patrick Zane is on the red carpet with his wife. He's nominated for "Best Actor" for a role he played in his latest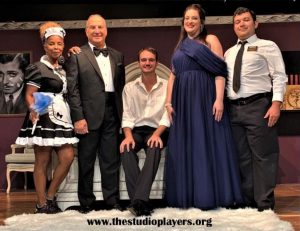 action film. As Zane charms his way through the awards ceremony, his staff is attempting to put out a red hot dumpster fire. You see, the maid's found the body of a male prostitute on the bedroom floor in Zane's suite at Hollywood's historic Chateau Marmont Hotel on Sunset Boulevard.
The hotel manager calls Zane's business manager,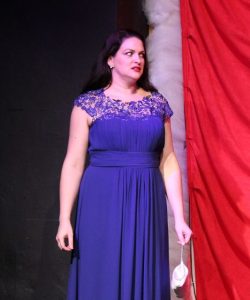 Jarrod "Hilly" Hilliard, to warn him about the unfolding scandal. That can't happen. After all, Patrick Zane isn't just a high-profile actor. He's a "multinational enterprise … a billion-dollar industry that impacts the lives of thousands of people … a billion dollar industry that has been carefully and methodically cultivated over the past two decades until it was honed into the well-run, well-respected, possibly award-winning brand that it is tonight."
When Hilliard brings in Hollywood fixer Morgan Wright, the hotel manager's plan to call the police flies out the window and sheer lunacy ensues.
The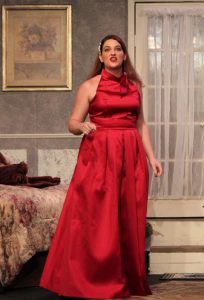 fact that the action takes place against the backdrop of the Golden Globes could not be more perfect. Recall, the Golden Globes was stripped of any semblance of legitimacy after NBC canceled the 2022 broadcast and Netflix and WarnerMedia cut ties with the awards show in the aftermath of allegations by Scarlett Johansson of sexual harassment by some of the organization's members and the revelation that not a single member of the governing body was black. As Clark Gable Slept Here underscores, Hollywood is all about perception and nothing good can happen if the truth ever leaks out.
From the mind of award-winning Miami-area playwright Michael McKeever, Clark Gable Slept Here takes audiences behind the closed doors of
the Hollywood elite to present a jet-black satire on what it means to be a "man" in the make-believe world of motion pictures, where nothing is ever what it seems and closets are used for so much more than hanging up your Tom Ford tuxedo. Clark Gable Slept Here is big on laughs, wit and biting sarcasm.
Go here for play dates, times and ticket information.
May 24, 2022