'Writing Shadows' tells strange story of spiritualist Pearl Curran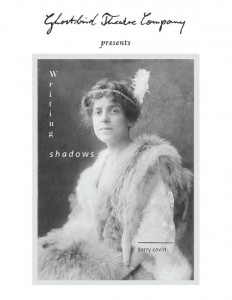 Ghostbird Theatre Company will open its 2017-2018 season with Writing Shadows, a play that FGCU Professor of Theater Barry Cavin has written specifically for the historic Langford-Kingston. The play draws its inspiration from the art of ghost writing and a world-renowned spiritualist by the name of Pearl Curran.
Pearl Curran lived in St. Louis at the turn of the 20th Century. In 1913, she was a housewife with no interest in the occult whatsoever. Her life and marriage were both uneventful. Pearl did not read much and had little education. Her only talent was the ability to play the piano, although she had toyed with the idea of becoming an actress at one time, an idea she abandoned after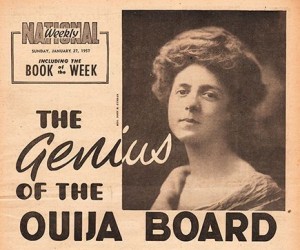 meeting and marrying John Curran.
Though not rich, the coupled dined out often, patronized the theater, and enjoyed playing cards with the neighbors in the evening and socializing with friends. While John was at work, Pearl frequently had her mother and a friend over for tea. One day, they introduced Pearl to the Ouija board. She thought it silly and a waste of time until the pointer provided a clear and compelling message one afternoon.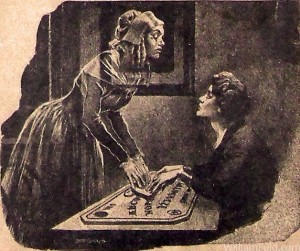 "Many moons ago I lived," said the board. "Again I come. Patience Worth is my name."
In the coming days, the Ouija board told the trio that Patience Worth was a Puritan woman who lived in the 1600s. Over the ensuing 24 years, Patience "dictated" to Pearl nearly 5,000 poems, a play, many short stories and several novels. They evinced a strange and singular literary quality and were f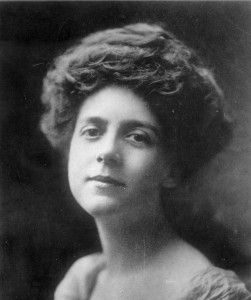 illed with ancient languages, words and objects (such as lamps, jugs, cooking utensils, clothing and jewelry) that were well beyond the realm of Pearl Curran's knowledge and experience. They not only described Patience's childhood in England together with events and other matters of the day, but her death at the hands of Indians here in America.
But was Patience Worth real or was it all just an elaborate hoax designed to make Pearl Curran rich and famous?
"We invite you to join us at the historic Langford-Kingston Home built in 1919," says playwright Barry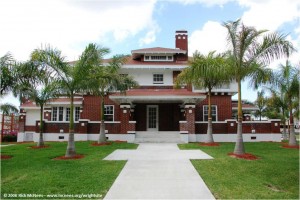 Cavin enigmatically, noting that the Langford-Kingston Home is very much like the one in which Pearl Curran would indulge her visitations.
With its large front porch and stoop and impressive grand staircase, the Langford-Kingston Home is a rare Chicago Bungalow Style Home that possesses architectural features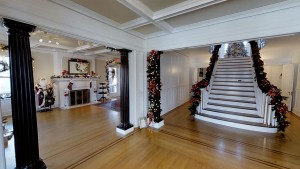 normally associated with Frank Lloyd Wright. It was built in 1919 by Walter Langford, a prominent figure in our area's citrus, railroad and banking industries. In fact, it was Langford who built the elegant Beaux Arts bank building on the southeast corner of First and Hendry Streets.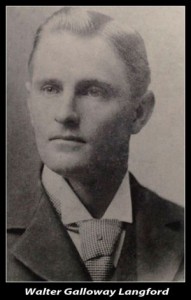 The home was purchased by the Kingston carburetor inventor, George Kingston, five years after Langford's sudden and untimely death in 1920. It was ultimately acquired by the United Methodist Church, which donated it to the City of Fort Myers in 2001. The house was moved in May of 2003 to a lot across the street from the Burroughs Home, another historically preserved building in downtown Fort Myers.
"To have this play performed in this historic home is such a great opportunity for our theatre and for the community," says Ghostbird Producing Director Jim Brock. "We're so happy to be reconnecting back to our roots in Fort Myers."
S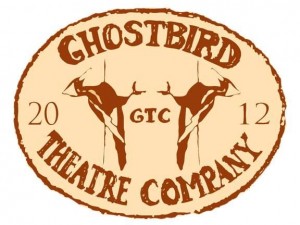 tella Ruiz stars as Pearl, with Linda Farmer playing the part of Elizabeth and Katelyn Gravel in the role of Eva. Barry Cavin serves as Ghostbird's Artistic Director.
October 2, 2017.
RELATED POSTS.