Gypsy Playhouse opens second season with coming-of-age musical '13'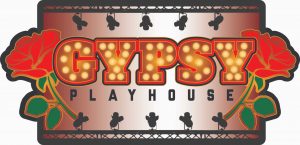 Robin Dawn Academy's Gypsy Playhouse opens its second season with a production of 13 the Musical September 30-October 2. With a bright, catchy pop score from Jason Robert Brown, equal doses of humor and pathos, and a cast of wildly talented teens, 13 is irresistible to grown-ups and almost-grown-ups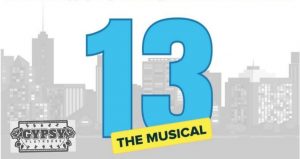 alike.
Evan Goldman is about to turn thirteen, and he can't wait. His life seems full of possibilities — that is, until his parents get divorced and he is forced to move with his mom from big-city New York to podunk Appleton, Indiana. But Evan is enterprising, if nothing else. He hatches a plan to win new friends by turning his Bar Mitvah into the coolest party ever. As he navigates the world of cool kids and nerds, jocks and cheerleaders, first kisses and heartbreak, he comes to understand "What it Means to Be a Friend."
Jason Robert Brown's score carries the audience through the storyline with one irresistible song after another – from its strong, showstopping opening number, "13/Becoming a Man" and cheerleader chant "Opportunity" to the catchy "Bad Bad News" and party song finale "Brand New You." While Artistic Director Kimberly Suskind's cast only ranges in age from 10 to 18, that's actually by design as 13 has the distinction of being the only musical in Broadway history that had a cast and band composed entirely of teenagers.
13 the Musical runs September 30-October 2 at Gypsy Playhouse.
September 13, 2022.