Ellie Roddy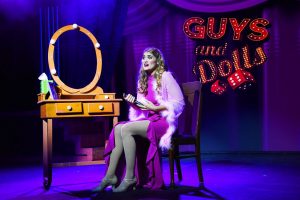 Ellie Roddy is a featured singer in Broadway Palm Thru The Decades. While her Mezzo Soprano is crazy good, no argument, it's the quality of her acting that ratchets up the vocals and makes her delivery so special, particularly in numbers with an internal sense of humor like "Real Love of My Life" from Brigadoon and "Miss Adelaide's Lament" from Guys and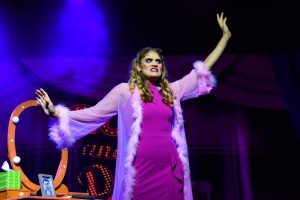 Dolls.
Born and raised up the road in Orlando, Ellie has been acting, singing and dance since she was a youngster. Today a breathtaking and mesmerizing performer with an undeniable command of the stage, Ellie 's first breakout line was, ironically, delivered as the Ugly Duckling in Honk Jr.
"My passion for the arts and how impactful they
are to people of all ages and backgrounds is ultimately what lead me to pursue theatre," says Ellie. It is also drives her to create new and ever more memorable experiences for herself and the audiences lucky enough (0r smart enough) to catch her performances.
Ellie was seen most recently on the Broadway Palm mainstage in the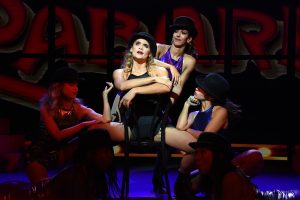 roles of Sherrie Christian in Rock of Ages and Zelda Z and Lady in Green in Singin' in the Rain.
Other favorite roles are Magenta in Rocky Horror Show Live!, Elizabeth Benning in Young Frankenstein, Denise Sanders in Smoke on the Mountain, Betty Jean in Marvelous Wonderettes,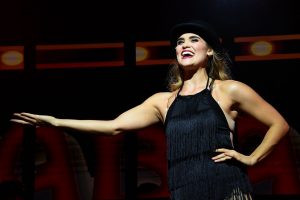 Erato/Hera in Xanadu, Kate Dennis in Love, Sex and the IRS and Ric0/Candy/Lynn Lemur in Madagascar. You may have also seen Ellie at Walt Disney World Orlando and Universal Orland Resort in theme park revues and concerts.
September 10, 2022.