Adriana Michelle Scheer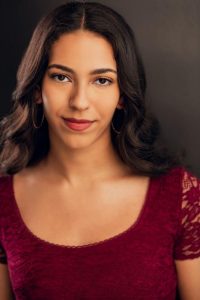 Adriana Michelle Scheer is an NYC-based musical theatre performer and aspiring film actor. She sizzles in Broadway Palm Thru The Decades, a revue that celebrates the top-selling musicals produced by the theater since its inception in 1993. She was previously seen at Broadway Palm in Rock of Ages.
Whether she's the featured principal or occupies a spot in the ensemble, Adriana is a stand-out in each of the song-and-dance numbers in which she appears. She receives especially high marks from Broadway Palm Director/Choreographer Amy Marie McCleary, who recently had this to say about Adriana in the context of the Hernando's Hideway number in Thru The Ages:
"[She] reminds me a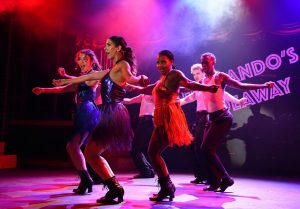 lot of myself as a young dancer, so that was a very special moment for me to choreograph Adriana in that role, a role that I played."
Adriana's stage credits include Esmeralda in The Hunchback of Notre Dame, Lila Dixon in Holiday Inn, Judy Haynes in White Christmas, Jeannie Muldoon in Nice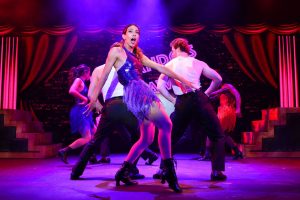 Work If You Can Get It, Lisa in Mamma Mia, Pauline in Saturday Night Fever, Linda in The Wedding Singer, Atta Girl in Bullet Over Broadway, Kristine (and u/s Judy) in A Chorus Line, Mrs. Claus in The Happy Elf and Carla in In the Heights.