Can't get 'Enough' of Steven Michael Kennedy short film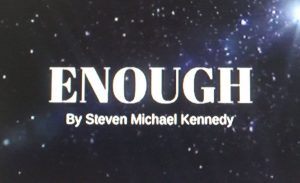 Steven Michael Kennedy was one of four writers who participated in Lab Theater's 24-Hour project which for a second consecutive year challenged screenwriters rather than playwrights to pen a script overnight in just eleven short hours between 8:00 p.m. on Friday night and 7:00 a.m. the following morning. Titled Enough, Steven Michael's script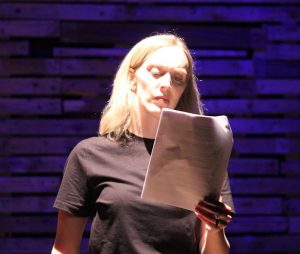 parodies the process of writing a meaningful story in just 11 short hours and tension that exists in all creatives between their competitive natures and the need to just have some good old-fashioned fun.
Directed and shot by Laura Noriega, this short film is brilliantly acted by Shelley Sanders and Anna Grilli, who both took time away from work on Men on Boats, which opens at the Alliance for the Arts on October 21.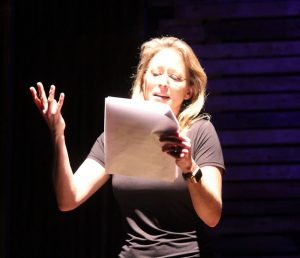 Even though they had barely more time than a cold read, Sanders and Grilli displayed the timing and pacing necessary to do justice to Kennedy's familial banter and repartee. It didn't hurt that these two friends already enjoy the chemistry you might expect from two people who are actually one and the same, albeit from parallel universes.
A versatile actor, singer and dancer, Sanders' stage credits include Amy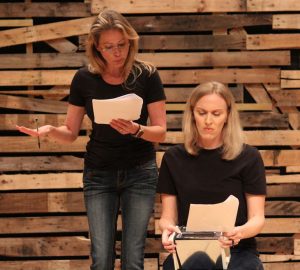 Lee in the Alliance for the Arts' outdoor production of Laundry and Bourbon, Brooke in the filmed theatrical production of Realish Housewives of Fort Myers for Lab Theater (during COVID pandemic), a variety of roles in Ken Ludwig's Baskerville: A Sherlock Holmes Mystery, Columbia in Richard O'Brien's Rocky Horror Show (New Phoenix Theatre), the lead in Marian, or the True Tale of Robin Hood (Theatre Conspiracy at the Alliance), Minka Lupino in Murderers,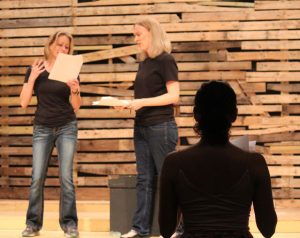 Marjorie in Hand to God (Lab Theater), Marjorie Pinchwife in The Country Wife (Theatre Conspiracy at the Alliance) and Bitsy Mae Harling in Sordid Lives (Lab Theater).
Grilli is a talented local actor whose stage credits include Emma in The Role of Della in the Alliance's production of Auditions, Diners and Weddings, Ginny in 5 Lesbians Eating a Quiche for Theatre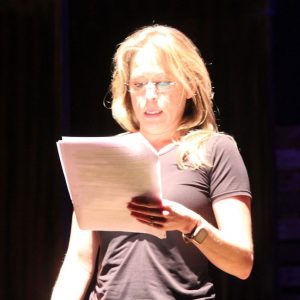 Conspiracy at the Alliance for the Arts, Much the Miller's Son in Marian, or the True Tale of Robin Hood, Bianca in The Taming, Suzanne in Don't Dress for Dinner, General Matilda Cartwright in Guys and Dolls, Prudy Pingleton in Hairspray, Cecily Pigeon in The Odd Couple, and being part of the ensemble in Chicago. During the COVID-19 pandemic, Anna also appeared in Ken Preuss' Taking Sum Lumps in the Alliance for the Arts' The Best Seats in Your House video production.
This is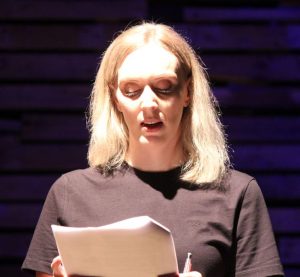 Steven Michael Kennedy's first foray into screenwriting. A talented local actor, his stage credits include the role of Leonardo daVinci in Botticelli in the Fire, Grumpy Old Men for Broadway Palm Dinner Theatre, the role of Dan Anderson in the first U.S. licensed production of Sex Tips for Straight Women from a Gay Man and Elvis-impersonator-turned-drag-queen, Casey, in The Legend of Georgia McBride for the Laboratory Theater of Florida, and George Hay in Moon Over Buffalo,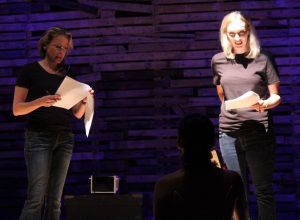 Sir Harry in Once Upon a Mattress, 35mm: A Musical Exhibition, Larry in Burn This and the titular role in Pippin.
There's still time to view and vote for Multiverse Anomaly:  https://bit.ly/Vote24HRSWP.