Lab's 24-Hour Challenge features screenwriters and short films again this year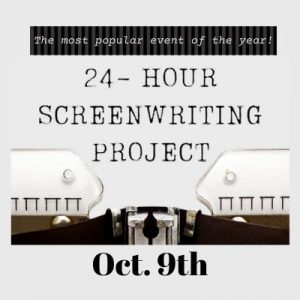 This year's 24-Hour Screenwriting Project is under way! Four playwrights are in the initial stages of developing characters and a script for a 5-8 minute film. They don't have much time. Their rough cuts are due at 7:30 in the morning, although there is time between then and lunchtime for revisions and refinements, though little more.
To make it even more interesting, the fearless foursome don't know who will be directing or acting in their films. All they've been given is a general description of their physiques. But the one essential fact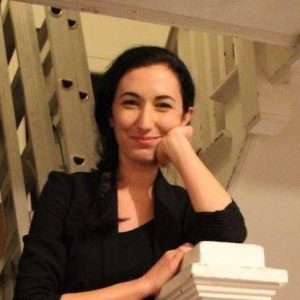 that they have been given is this year's theme. The two actors will portray a single character – albeit from parallel universes. One is a time traveler who's arrived with a dire warning. But will their counterpart heed the message and alter their life's trajectory or will they stubbornly continue down the path they're currently traveling.
Each screenwriter must incorporate three lines into their scripts, and this year there's only a single prop – a toaster sitting on a black chest – that they may or may not include in their plot.
Participating in this year's tenth-anniversary 24-Hour Challenge are Laura Lorusso, Darlyne Franklin, Steven Michael Kennedy and Douglas Winings. Between 2012 and 2019, the Challenge invited playwrights to produce scripts that would be performed live on the Lab Theater stage the following night, the format was shifted to screenwriting and short films last year due to the COVID-19 pandemic. Because of the Delta Variant and the immense popularity of last year's films, The Lab opted to retain the Challenge as a screenwriting project,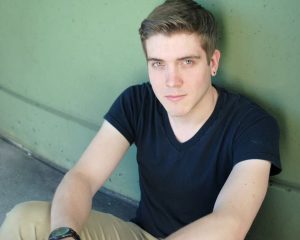 which will also function as a virtual fundraiser for the theater in lieu of an in-house gala.
Popular vote via the ticketing portal determines the people's choice winner, which will be announced via Facebook Live at 5:00 p.m. on October 17. A panel of judges will also confer a Critic's Choice award.
Listed as a Southwest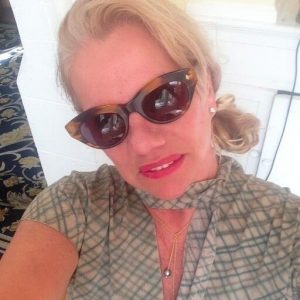 Florida Bucket List event, this production sells out every year. Adding a virtual ticket to the in-person event this year means that you can choose where you enjoy the fun – while raising money for the theater!
Join Lab for a night of zany hilarity at 8:00 p.m. on Saturday,  October 9. In-person tickets are $37 for adults and $15 for students with a valid student id. Virtual tickets are $25.00. All tickets are available online at www.laboratorytheaterflorida.com or by calling 239.218.0481.
October 8, 2021.