Spotlight on Lab Theater's 2021 24-Hour screenwriter Laura Lorusso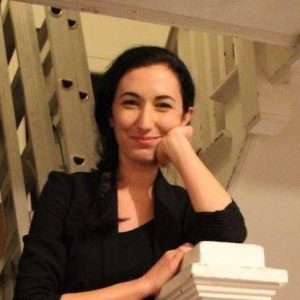 This year's 24-Hour Screenwriting Project is under way! Four playwrights are in the initial stages of developing characters and a script for a 5-8 minute film. They don't have much time. Their rough cuts are due at 7:30 in the morning, although there is time between then and lunchtime for revisions, refinements and a final edit (though little more). Included in this year's fearless four is Laura Lorusso.
If the name sounds familiar that's because this isn't Laura's first rodeo. This is actually her sixth 24-Hour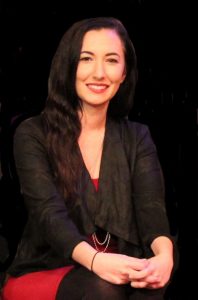 Challenge. In addition to her win in 2013, she produced plays in 2014, 2017 and 2018, and she took part in last year's inaugural screenwriting project. Eschewing comedy for drama/horror, she wrote the screenplay for a 5-minute single-shot film called Langford Manor that evoked parallels to The Blair Witch Project, the 1999 low budget Daniel Myrick and Eduardo Sánchez film that changed the supernatural horror genre forever. [Go here for more on last year's entry.]
Laura has been an active in the local theater community for nearly twenty years, both as an actor (Sherlock Holmes, Enchanted April, Lion in Winter) and as a make-up artist (Rocky Horror Picture Show, Say Anything). But from the vantage of playwriting, Laura is fondly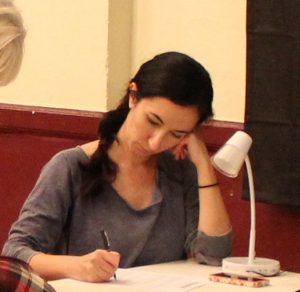 remembered by Lab Theater patrons for Divorce, Neighbors and Zombies, a comedy that received a staged reading at The Lab and was later developed into a two-act farce that was performed by The Naples Players in 2018 under the direction of Jessica Walck as June & Jason's Survival Guide to Divorce. Lab has also produced another of Laura's comedies, Scrooge TV: A Modern Christmas Carol, a spoof of the Dickens classic that starred Dave Yudowitz (An Act of God) and Kendra Price. Laura also penned a piece titled Afterlife of the Rich and Famous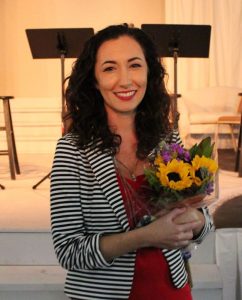 that was produced by The Studio Players.
You can view Laura's film as well as the other three entries either virtually or in the theater. The fun starts either way at 8:00 p.m. on Saturday, October 9. In-person tickets are $37 for adults and $15 for students with a valid student id. Virtual tickets are $25.00. All tickets are available online at www.laboratorytheaterflorida.com or by calling 239.218.0481.
As in year's past, a judging panel will confer a Critic's Choice Award, but the people also get a vote. Popular vote via the ticketing portal will determine a people's choice winner, which will be announced via Facebook Live at 5:00 p.m. on October 17.
October 8, 2021.