Spotlight on Lab Theater's 2021 24-Hour screenwriter Steven Michael Kennedy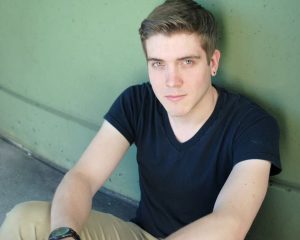 This year's 24-Hour Screenwriting Project is under way! Four playwrights are in the initial stages of developing characters and a script for a 5-8 minute film. They don't have much time. Their rough cuts are due at 7:30 in the morning, although there is time between then and lunchtime for revisions, refinements and a final edit (though little more). Included in this year's fearless four is Steven Michael Kennedy.
A
sleepless night is little problem for a guy like Steven Michael. No, he's not an insomniac. But so far this year, he's pushed aside a struggle with brain cancer to co-star with Steven Coe in Botticelli in the Fire, co-directed Lab's summer camp show Failure: A Love Story with Madelaine Wright and did the lighting design for Lab's recently-concluded musical smash hit The Color Purple. But this is Kennedy's first foray into the realm of screenwriting.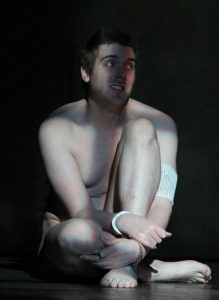 But that's vintage Steven Michael Kennedy – always finding avenues to expand his horizons be it in theater or film or anything else.
What Kennedy may lack in writing experience he more than makes up for with his acting resume. Besides Botticelli in the Fire, his  acting credits include Grumpy Old Men for Broadway Palm Dinner Theatre, the role of Dan Anderson in the first U.S. licensed production of Sex Tips for Straight Women from a Gay Man and Elvis-impersonator-turned-drag-queen, Casey, in The Legend of Georgia McBride for the Laboratory Theater of Florida, and George Hay in Moon Over Buffalo, Sir Harry in Once Upon a Mattress, 35mm: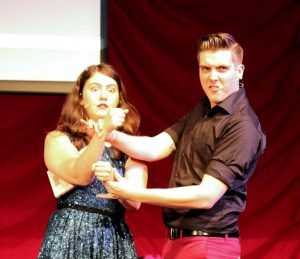 A Musical Exhibition, Larry in Burn This and the titular role in Pippin.
Steven has a bachelor's degree in theater from Florida Atlantic University. He appears next for Lab Theater in the role of Princeton in the Avenue Q  this February.
You can view Steven's film as well as the other three entries either virtually or in the theater. The fun starts either way at 8:00 p.m. on Saturday, October 9.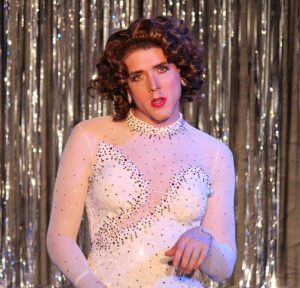 In-person tickets are $37 for adults and $15 for students with a valid student id. Virtual tickets are $25.00. All tickets are available online at www.laboratorytheaterflorida.com or by calling 239.218.0481.
As in year's past, a judging panel will confer a Critic's Choice Award, but the people also get a vote. Popular vote via the ticketing portal will determine a people's choice winner, which will be announced via Facebook Live at 5:00 p.m. on October 17.
October 8, 2021.