Spotlight on Lab Theater's 2021 24-Hour screenwriter Douglas Winings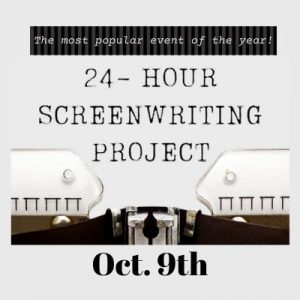 This year's 24-Hour Screenwriting Project is under way! Four playwrights are in the initial stages of developing characters and a script for a 5-8 minute film. They don't have much time. Their rough cuts are due at 7:30 in the morning, although there is time between then and lunchtime for revisions, refinements and a final edit (though little more). Included in this year's fearless four is Douglas Winings.
Douglas Winings is originally from and still visits a small town in Indiana, which bills itself as "The Riviera of the Midwest." 
He survived 25 Chicago winters before escaping to southwest Florida.  Doug recently completed a bachelor's degree in anthropology from FGCU.  A class in folklore in that program generated his interest in the stories presented on stage and in the art of the storytellers who create them.
You can view Douglas' film as well as the other three entries either virtually or in the theater. The fun starts either way at 8:00 p.m. on Saturday, October 9. In-person tickets are $37 for adults and $15 for students with a valid student id. Virtual tickets are $25.00. All tickets are available online at www.laboratorytheaterflorida.com or by calling 239.218.0481.
As in year's past, a judging panel will confer a Critic's Choice Award, but the people also get a vote. Popular vote via the ticketing portal will determine a people's choice winner, which will be announced via Facebook Live at 5:00 p.m. on October 17.
October 8, 2021.