Spotlight on 'Festival of Tens' playwriting instructor Louise Wigglesworth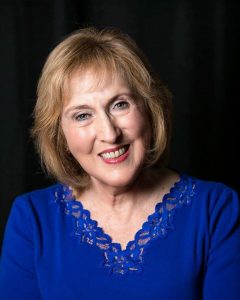 The Laboratory Theater of Florida is presenting its first-ever festival of ten-minute plays this weekend. The Festival of Tens will showcase the work of five adult students who have studied with Lab Theater playwright Louise Wigglesworth for several years, vis: Melanie Payne, Linda Saether, Candice Sanzari, Patrick Erhardt and Nancy Stetson.
Louise Wigglesworth has been writing plays since she was a child and teaching playwriting for three decades. Some of her productions include Real Art as part of Miami City Theatre Summer Shorts and Island Shorts, Real Art and Anywhere from Here by Manhattan Theatre of Light, Coercion by Playwrights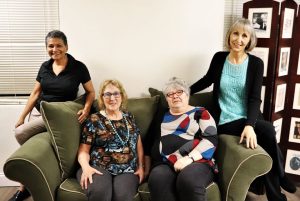 Round Table, Seasonal Migrations at Foundation Theater. Her stage adaptation of Albert Camus' The Plague premiered at The Laboratory Theater of Florida. No Bad Dance, In The Shade Of Old Trees, After Life, and The Migrant House had readings at Theatre Conspiracy and The Laboratory Theater of Florida. One acts Second Movement, Anywhere From Here and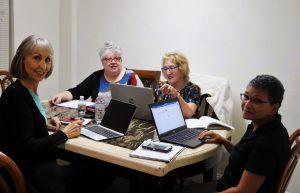 Penumbra, along with Real Art and Lemon Twist, were winners in the Naples Players annual competitions. Louise's youth plays Seeing Red and In My Brother's Name have had productions in schools and children's theater groups.
Wigglesworth has received grants from The American Association of University Women to support development of student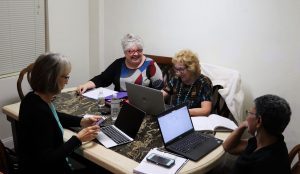 work and was the teaching artist for playwriting in The Rauschenberg Play Project at Laboratory Theater.
Louise is a member of The Dramatists Guild, Theatre Conspiracy Playwrights and Playwrights Round Table.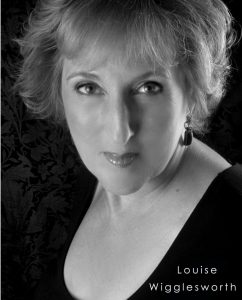 Festival of Tens performance will be at 8:00 p.m. on April 26 and 27 and at 2:00 p.m. on Sunday, April 28. Tickets are available to purchase on Brownpapertickets.com or by calling the box office at 239-218-0481.
April 25, 2019.