Laboratory Theater of Florida's 2014-2015 Show Schedule
Lab Theater's sixth season filled with drama, romantic comedy and first musical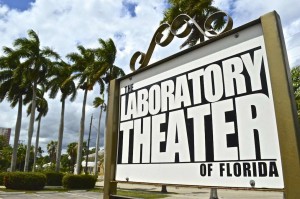 The Laboratory Theater of Florida has announced the performances that will be included in its 2014-2015 season:
October, 2014
Death Trap by Ira Leven opens October 3. This play features a successful writer having a dry spell who tries to steal a script idea from one of his students. He offers a collaboration, which the young man quickly accepts. Suspense mounts as the plot evolves with cleverness, thrills and laughter with the pieces of the play rearranged and twisted again and again until the startling final moment.
November, 2014

Geraldine Aron's My Brilliant Divorce opens November 7. In this delightful comedy, which is being sponsored by The Association of Family Law Professionals, Angela shares her humor, loneliness, and insight into the absurdities of life after divorce. This charming piece resonates with humor, sarcasm, poignancy and kindness.
December, 2014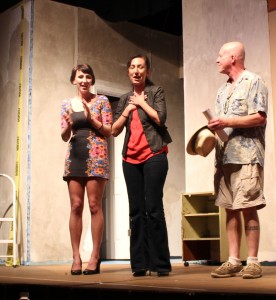 In time for the holidays, Scrooge TV: A Modern Christmas Carol, opens December 12. Fun for the whole family, this modern version of the beloved classic by Charles Dickens was created for the Laboratory Theater by the 2013 winner of the 24-hour Playwriting Project, Laura Lorusso (center right). Watch as the story you and your family already know is delightfully woven into the setting of a popular TV show!
January, 2015
Agnes of God by John Pielmeier opens January 9. Set in the late 1970s, this is the story of three women who are drawn together by the death of a child. When a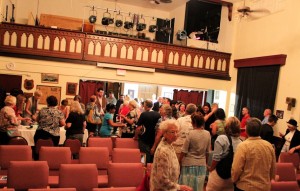 disillusioned ex-Catholic psychiatrist is summoned to a convent and meets Sister Agnes, a young novitiate accused of murder, she is deeply moved by the young nun's spiritual purity. Determined to circumvent the overprotective Mother Superior, Dr. Livingstone struggles to unearth the truth about the conception, birth and death of Agnes' child.
February, 2015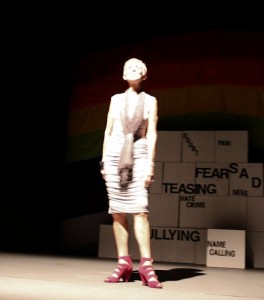 The Lab Theater has never produced a musical, but opening February 6 is Cabaret, the blockbuster Christopher Isherwood, John Kander and Fred Ebb musical that people will ever more associated with Liza Minnelli and Joel Grey. Sponsored by Dave and Brenda Kensler (right), Cabaret takes place in 1931 Berlin, where the Nazi Party is rising to power. In a seedy nightclub, the emcee oversees a cross-section of tawdry performers and audience in the doomed city. Sally Bowles, the headliner, has a relationship with a young American writer and is caught, as they all are, in the German Jewish trauma of pre-World War II. This award-winning musical recently starred Alan Cumming in its gritty Studio 54 revival.
March, 2015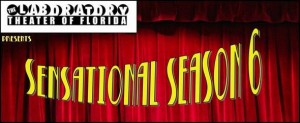 Bernard Siade's Same Time Next Year opens March 13. This charming romantic comedy tells the story of two people, married to others, who meet for a romantic tryst once a year for 25 years. They develop an emotional intimacy, share their lives and react to the social changes in America.
April, 2015
Lab Theater ends its sixth season with The Diary of Anne Franke by Frances Goodrich and Albert Hackett. Sponsored by Ella Nayor and Jeffrey Cull and Deb Meisenberg and opening April 10, 2015, this play tells the story of occupied Amsterdam and a family and acquaintances hidden in the sealed-off upper rooms of an office building. Anne Frank began her diary when she turned 13 and 22 days before she went into hiding. This is her story of captivity and fear, but also the burgeoning of a hopeful and beautiful spirit. The Diary of Anne Frank is a play which reminds us of the horrors of war and is a fascinating commentary on human courage and frailty. "I still believe, in spite of everything, that people are truly good at heart…" -Anne Frank.