Spotlight on 'It's Only a Play' actor Dave Matthew Chesebro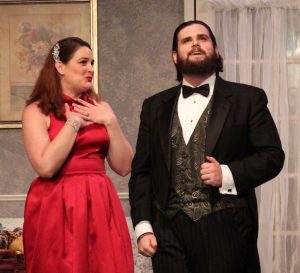 It's Only a Play is coming to Lab Theater, and included in Director Scott Carpenter's cast for this comedic insider look into the world of theater is Dave Matthew Chesebro, who synchronously plays the part of playwright Peter Austin.
In case you're not aware, Chesebro is also an aspiring writer. He was one of the playwrights who worked on The Rauschenberg Project Play (in which he also played a number of characters). Dave also participated in the 2016 Lab Theater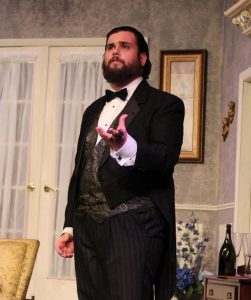 24-Hour Playwriting Project. Don't be surprised if you see him there again or on the audience side during a staged reading of something he's written.
Dave was last on the boards at the Lab in the Musical Comedy Murders of the 1940s. Before that, Dave appeared as the lovesick chef in Michael Hollinger's one-act farcical tragicomedy An Empty Plate in the Café du Grand Boeuf. Dave has also played Mr. Mushnik in Little House of Horrors, and has worked on a number of other productions in set construction and props management.
July 20, 2018; updated August 4, 2018.
RELATED POSTS.