'Disenchanted' dates, times and ticket info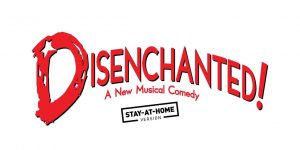 Play:  Disenchanted: A New Musical Comedy! (Stay-At-Home Version)
Playwright (Book, Lyrics, Music): Dennis T. Giacino
Synopsis: Poisoned apples. Glass slippers. Who needs 'em?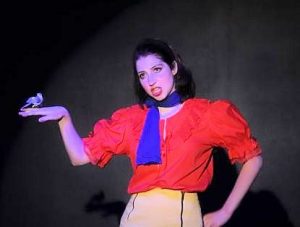 Not Snow White and her posse of disaffected princesses in the hilarious hit musical that's anything but Grimm. Forget the princesses you think you know—the original storybook heroines have come back to life years and years after their supposed "happily ever after," and they're not too thrilled with how things turned out. In fact, they're jaded, sassy, enlightened and empowered. And what better way for them to express their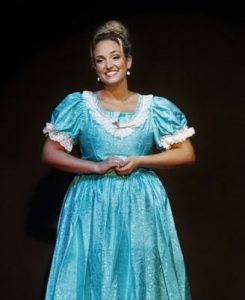 disenchantment with the "princess complex" than through song? So if your theatrical tastes run toward the vulgar, get ready to have the time of your life. Tiaras optional.
Director:  Annette Trossbach
Assistant Director:  Gil Perez
Cast:
Rachael Lord:                    Snow White (1st photo)
Kimberly Suskind:            Cinderella (2nd photo)
Nancy Fueyo:                     Sleeping Beauty (3rd photo)
Linda Onorevole:              Belle
Elizabeth Mora:                 Hua Mulan (4th photo)
Kat Ebaugh:                        The Little Mermaid (5th photo)
Carmen Rivera:                  Pocahontas
Krystle Kryscendo Pitts:   The Princess Who Kissed the Frog
Production Note: Dis! introduces Lab Theater's new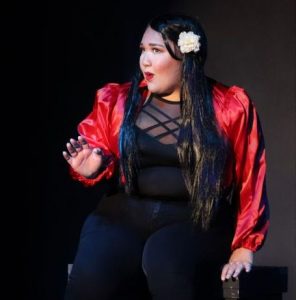 hybrid filmed version of its staged productions. "We have not just recorded the production with a stationary camera in the center of the audience. We are using three cameras to create a brand new way to experience these plays – many of which were modified specifically for this format. THESE ARE NOT ZOOM PRODUCTIONS and are not staged readings via Zoom."
Historical Note: Disenchanted! debuted at the Orlando International Fringe Festival in 2011.
Play Dates: Three virtual performances are available:
Friday, September 18 at 8:00 p.m.
Saturday, September 26 at 8:00 p.m.
Sunday, October 4 at 2:00 p.m.
Tickets:  Digital passes are $25 and available by calling the box office at 239.218.0481 or clicking the button below. Much like live theater, the rights to these performances are limited and your digital pass must be used within 24 hours of the scheduled performance start time. (That means starting and completing your viewing of the performance within that 24-hour period.)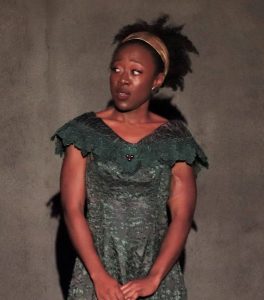 Sponsor: Arlene Foreman.
August 29, 2020.
RELATED POSTS.
Spotlight on Princess Who Kissed the Frog actor Krystle Kryscendo Pitts