Spotlight on 'Failure: A Love Story' playwright Philip Dawkins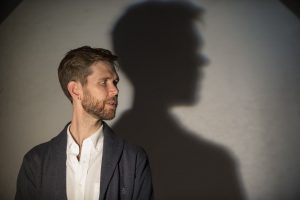 Opening at the Laboratory Theater of Florida on July 29 is Failure: A Love Story by Chicago playwright Philip Dawkins. Set in 1928, the play follows Nelly, Jenny June and Gerty Fail, three sisters who live above the family clock repair shop near the Chicago River. Unbeknownst to them, the girls are destined to die in reverse order within the year.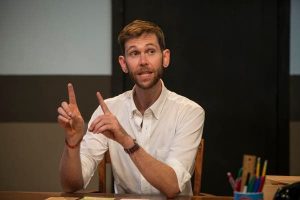 The show's tone is more reminiscent of a fairy tale than a horror story. "There's charming banter, some grotesquery, dark wit, earnest sentiment, and a healthy heaping of empathy," writes reviewer Adam Doster. Tuneful songs and a chorus of clocks follow the sisters as their time runs out in this magical, mystical fable about the power of love.
Dawkins'
plays have been performed all over the world. In addition to Failure: A Love Story, Dawkins' catalog of plays includes Le Switch, The Homosexuals, The Burn, Dr.Seuss's The Sneetches, the Musical (with composer David Mallamud), Spamtown, USA, The Gentleman Caller, Charm, Miss Marx, Or The Involuntary Side Effect of Living and The Happiest Place on Earth. Four of his plays have been nominated for Jeff Awards, the prestigious Chicago theater prize, including his critical breakthrough, 2011's The Homosexuals.
Philip has taught playwriting at his alma mater, Loyola University Chicago (he graduated in 2002), Northwestern University, Victory Gardens Theater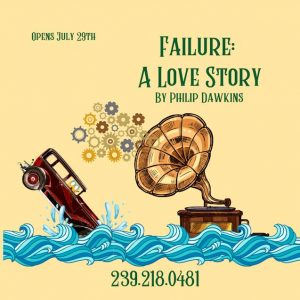 and the Playwrights' Center in Minneapolis. Philip is currently working on an American English translaptation of Michel Tremblay's Messe Solennelle Pour Une Pleine Lune D'été and an audio play for Audible.com.
July 18, 2021.