'Sunset Schmoulevard' play dates, times and ticket info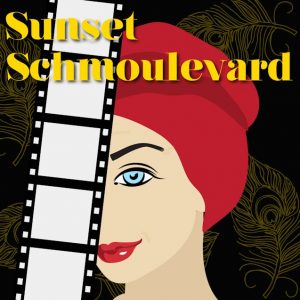 Play:  Sunset Schmoulevard
Playwright:  Adapted by Annette Trossbach
Genre:  Comedy, parody
Synopsis: This is a lampoon of the iconic 1950 dark comedy film noir directed and co-written by Billy Wilder. Nominated for 11 and winning 3 Academy Awards, the film was deemed "culturally, historically, or aesthetically significant" and included in the first group of films selected for preservation in the National Film Registry by the U.S. Library of Congress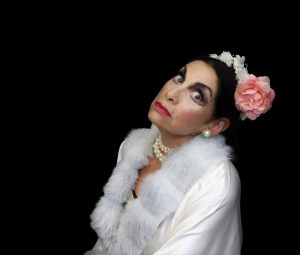 in 1989. In 1998, it was ranked number 12 on the American Film Institute's list of the 100 best American films of the 20th century. The film starred William Holden as Joe Gillis, a struggling screenwriter, and Gloria Swanson as Norma Desmond, a former silent-film star who draws him into her demented fantasy world, where she dreams of making a triumphant return to the screen. Director Cecil B. DeMille and gossip columnist Hedda Hopper played themselves,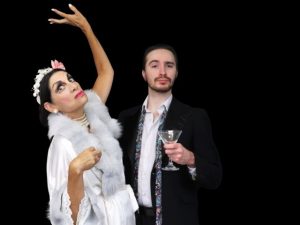 and silent-film actors Buster Keaton, H. B. Warner and Anna Q. Nilsson made cameo appearances. "The original screenplay has been revamped into an over-the-top parody that will leave you laughing all the way home," Annette Trossbach promises.
Director:  Annette Trossbach
Cast:
Norma Desmond:
Joe Gillis:  Steven Coe
And Greg Wojciechowski, Brian Linthicum, Daniel Sabiston and Madelaine Weymouth
Play Dates and Times:
June 11, 12, 17, 18, 19, 24, 25 & 26 and July 1, 2 & 3 at 8:00 p.m.
June 13, 20 & 27 at 2:00 p.m.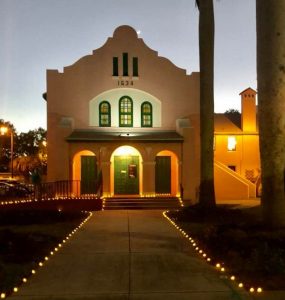 Tickets: Tickets are $30 each or $10 for students with valid student IDs.  There is a half-priced preview on June 10 and there is a new Thursday night special ticket price of $25 each for adults. Seating is limited for safety. For tickets, please call the box office at 239.218.0481 or online at www.laboratorytheaterflorida.com.
Notes:
For the safety of the cast and other guests, masks are required by patrons during their entire stay at the theater.
The theater will be offering limited concessions on its beautiful north patio (which was made possible by a generous grant by the City of Fort Myers). Given the mask policy, the concessions must be consumed outside; no food and drink will be allowed inside theater for any reason.
There will be no refunds for patrons asked to leave for refusing to honor our mask requirement.
Photography and videography of this production are strictly prohibited.
Location: Lab Theater is located at 1634 Woodford Ave, Fort Myers, FL 33901.
Info:  For more information, please telephone 239-218-0481.
May 24, 2021.