Follow Eric Raddatz down the 'White Rabbit Red Rabbit' hole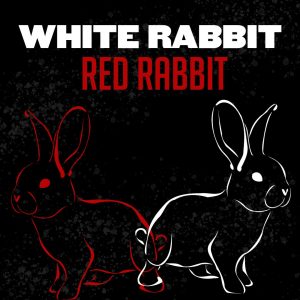 So imagine this. You're an actor, director or just a local celeb. You step onto the Lab Theater stage in front of an eager, curious audience and Artistic Director Annette Trossbach hands you a sealed envelope containing a script. Tremulously, you tear it open and words tumble out, conveying you into an alternate reality – with no preparation, no rehearsal, no direction of any kind. Understand, this is not Whose Line Is It Anyway? The actor is not being given prompts for an improv skit. This is White Rabbit Red Rabbit and the envelope contains an actual script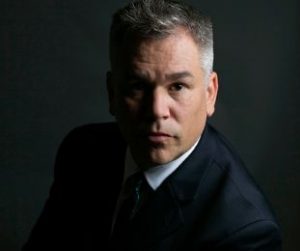 for a one-actor show that they must read, interpret and perform on the spot. And who better to embrace such a daunting challenge than Eric Raddatz?
Raddatz is a multi award-winning presentation editor for Florida Weekly, the largest circulating newsweekly in Southwest Florida. But he is perhaps better known locally as the founder and motivating force behind the Fort Myers Film Festival,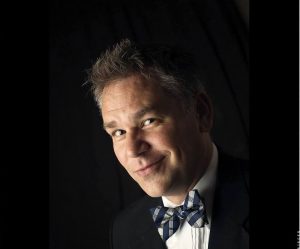 now in its 12th season. With television, film and theatrical experience – including hosting T.G.I.M. each season – he is no stranger to acting or the creative process. He worked in movies such as Rookie of the Year, Just Visiting, Stuck on You and the television show ER and with such greats as Kevin Bacon, Matt Damon, Eva Mendes, the Farrelly brothers, Paris Hilton, Carmen Electra, Tara Reid and Greg Kinnear. He's also penned,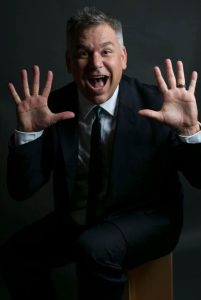 directed and produced a couple of films of his own. A Day to Love and Die, a short conspiracy thriller, premiered in Fort Myers in 2003, screened at the New York Film and Video Festival,  and was one of several "throwbacks" shown earlier this year at the Fort Myers Film Festival. His second film, Barely a Chance, premiered in Fort Myers in 2008 and screened at the Fort Lauderdale International Film Festival.
"My career has seen so many different outlets and tasted so many flavors in the last two decades, from my early years taking an apprenticeship right out of high school to master the skills necessary to produce a Chicago newspaper to designing online, multimedia, film, music, web, print packages and full cinematic productions, to founding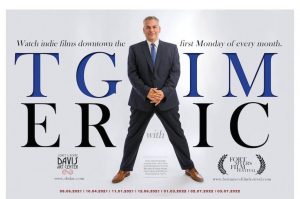 the Naples International Film Festival and bringing it to successful fruition as Executive Director in 2009, and the Naples International Film Production Association the same year," said Eric in an interview several years ago. "My passion is the arts. My favorite medium is still film, though."
And through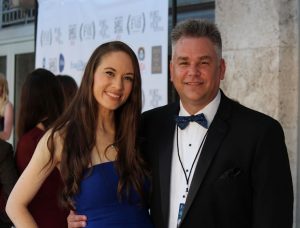 his work with the Fort Myers Film Festival and by creating a platform that encourages and supports independent filmmakers, Raddatz continues a tradition begun in the early 1900s by John Towles Hendry and K.A. Bryant, who introduced our town to the world of movies between 1908 and 1915.
Those that follow Eric appreciate the FMFF and TGIM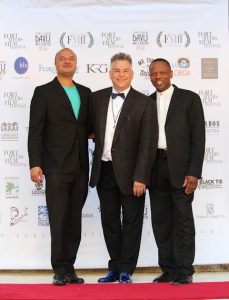 host for his quick wit, irreverent sense of humor and uncanny feel for what's hot and hip in world of art, culture and film. So if you want to see how Raddatz digests and performs a script that he's never, ever seen before, you only have one chance. Eric will perform White Rabbit Red Rabbit at 8:00 p.m. on Friday, October 15. This one is likely to sell out fast, so reserve your seats early if you want to follow Eric down the White Rabbit Red Rabbit hole. Tickets are $37 each or $15 for students.
And go here if you want to know who else will be accepting the White Rabbit Red Rabbit challenge.
September 27, 2021.