Follow Melanie Payne down the 'White Rabbit Red Rabbit' hole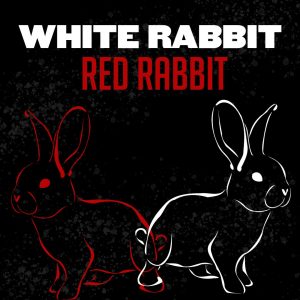 So imagine this. You're an actor, director or just a local celeb. You step onto the Lab Theater stage in front of an eager, curious audience and Artistic Director Annette Trossbach hands you a sealed envelope containing a script. Tremulously, you tear it open and words tumble out, conveying you into an alternate reality – with no preparation, no rehearsal, no direction of any kind. Understand, this is not Whose Line Is It Anyway? The actor is not being given prompts for an improv skit. This is White Rabbit Red Rabbit and the envelope contains an actual script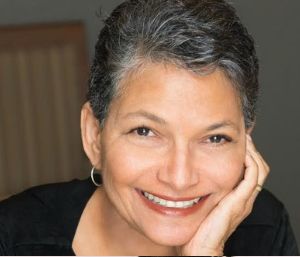 for a one-actor show that they must read, interpret and perform on the spot. And who better to embrace such a daunting challenge than Melanie Payne?
Melanie Payne is best known in Southwest Florida as an investigative reporter with The News-Press/USA Today Network. In that capacity, she has exposed scams, corruption and bad deals, and she wrote the consumer column, Tell Mel, for more than a decade.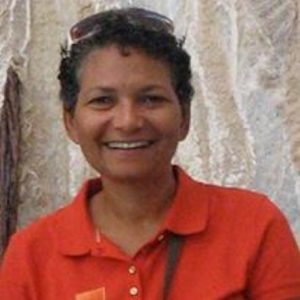 Melanie has also published two nonfiction books and is a nationally-ranked Scrabble player.
She is relatively new to the stage. The role of Tituba in Lab Theater's production of Arthur Miller's The Crucible was her first major part. She made her acting debut in Lab's inaugural Festival of Tens. But she is no stranger to the theater. An aspiring playwright, Lab Theater has produced a number of staged readings of her work, including Routine in 2018 and True Colors in 2016,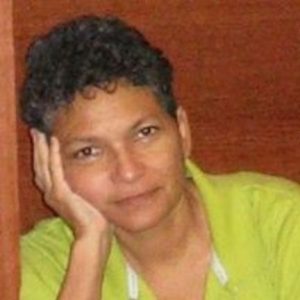 White Rabbit Red Rabbit is a one-off show, meaning that Melanie only performs at 2:00 p.m. on Sunday, October 17. So reserve your seats early if you want to follow Melanie down the White Rabbit Red Rabbit hole. Tickets are $37 each or $15 for students. Seats for this Lab Theater fundraiser are limited, so don't miss out.
And go here if you want to know who else will be accepting the White Rabbit Red Rabbit challenge.
September 27, 2021.