Luke Lauchle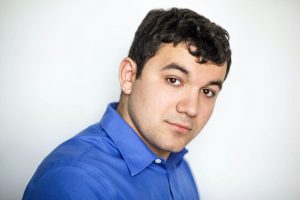 Luke Lauchle is a recent graduate of Wells College, where he majored in both theater and film. His stage credits include Actor 4 in Remember, Robert in Boeing Boeing for The Naples Players, William Barfee in The 25 Annual Putnam County Spelling Bee, Hans in We Will Not Be Silent, Jimmy in Incendiary Agents, Riff Raff and the Narrator in The Rocky Horror Show (which he also co-directed), Ernie in Rumors,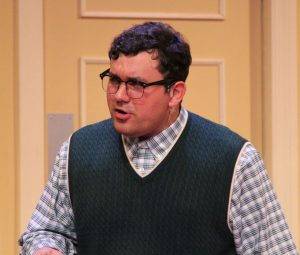 Curley in Of Mice and Men, Andy in Juvie and Senator Fipp in Urinetown. He was also assistant director for Eurydice and an actor/group writer in As the Ivory Grows.
He currently appears for The Studio Players in Clark Gable Slept Here, where he plays hotel manager Gage Holland, who is the only decent and compassionate character in the entire ensemble. As the show's unapologetic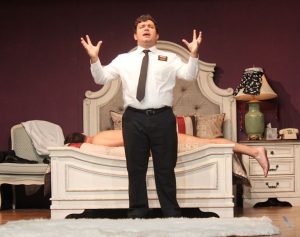 humanist, Lauchle's character isn't just humorous. He's the foil who sets up the other characters for many of their jokes, wry observations and biting wit.
September 26, 2021; revised June 4, 2022.