Bernardo Santana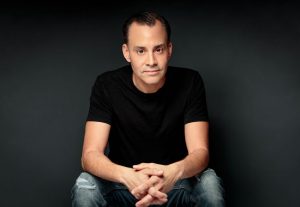 Bernardo Santana is a Naples-based SAG-AFTRA actor. His local stage credits include Bernard in Boeing Boeing, Principal Harry Clark in Footloose, Eddie Brock in Born Yesterday, Peter Shaw in Silent Sky, George Wilson in The Great Gatsby, Eddie Kurnitz in Lost in Yonkers, Don Harper in Rapture Blister Burn and Phil in Dead Account, all for The Naples Players. He has also appeared for Pawtucket Community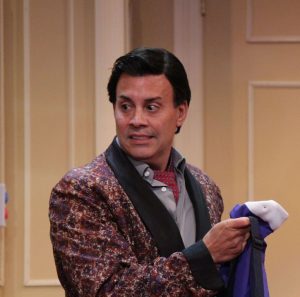 Players in My Fair Lady, in Godspell and Miracle on 34th Street for Mill River Dinner Theatre and in Never Get Smart with an Angel, Grease and West Side Story for City Nights Dinner Theatre.
Santana has also appeared in numerous films, television shows and commercials including as the featured artist in Labor Day for Indian Paintbrush and as a background artist in Grown Ups 2, Ted, Knight and Day, Analyze That, Maid in Manhattan, Anger Management and How to Loose a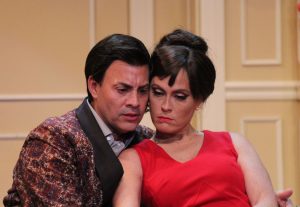 Guy in 10 Days, as well as Body of Proof (ABC), Undefeated (HBO), Sopranos, Law and Order, Sex and the City and Angels in America.
He next appears in the role of Paul in Sarah Treem's When We Were Young and Unafraid.
September 26, 2021; revised March 14, 2022.