Lab's 24-Hour Screenwriting Challenge returns October 9 with a 2020 rewind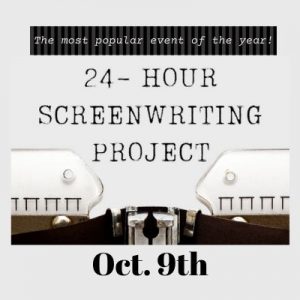 Last year, the COVID-19 pandemic forced Lab Theater to reimagine its 24-Hour Playwriting Project as a screenwriting challenge instead. It was so well-received that Lab is bringing back again this year, and so the Second Annual 24-Hour Screenwriting Challenge returns October 9.
Once again, screenwriters will log on a Zoom call at 8:00 p.m. on Friday night (October 8), where they will be assigned a theme, a director, and actors. A mere 12-14 hours later, the screenwriters will meet their director for tweaks and rewrites. Then the actors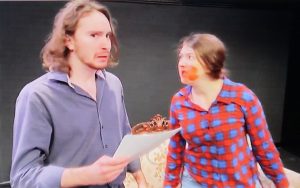 arrive in shifts to rehearse and shoot their respective single-shot 5-8 minute short films. And beginning at 8:00 p.m. on Saturday night (October 9), we will all get to see the fruits of their labor – either at the theater or virtually online.
Last year, Laura Lorusso, Kinley Gomez, Darlyne Franklin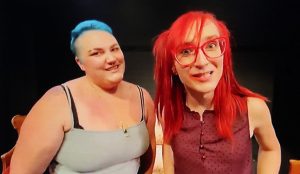 and Stephen Hooper produced four brilliant films. Franklin's down home, southern spin Florida Couple featuring Steven Coe and Madelaine Wright was the Judges' Choice, while Kinley Gomez's rhyming crime thriller Escape Room (featuring Misha Ritter-Polomsky and April Polmosky) snagged the coveted Audience Choice Award. Laura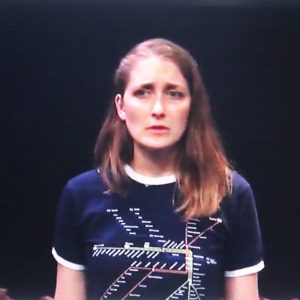 Lorusso's Langford Manor (featuring Tamicka Armstrong and Emmie Spiller), or a place in the woods for solving an age-old murder mystery, And Stephen Hooper's Boxed In (featuring Jenna Mazzoli and Isabel Isenhower), about roommates who share more than just a space, had dozens of fans as well. In fact, in the lead up to this year's Challenge, you can rewind the 2020 24-Hour Screenwriting Challenge and see for yourself (or relive) what all the fun was about. Just go here and make a donation in any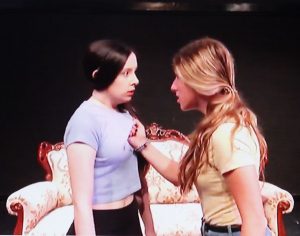 amount for a 24-pass to the 2020 event.
Lab's 24-Hour Playwriting Challenge typically sells out, and based upon last year's results, the Screenwriting variation is sure to as well. So it would be smart to reserve your seats now if you have any intention of watching the films in the theater. For in person tickets, please call 239-218-0481 or go online here.
September 25, 2021.