Follow Lucy Sundby down the 'White Rabbit Red Rabbit' hole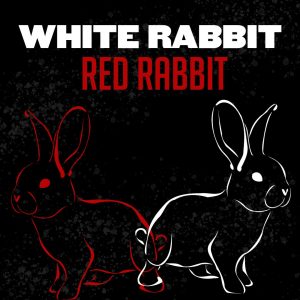 So imagine this. You're an actor, director or just a local celeb. You step onto the Lab Theater stage in front of an eager, curious audience and Artistic Director Annette Trossbach hands you a sealed envelope containing a script. Tremulously, you tear it open and words tumble out, conveying you into an alternate reality – with no preparation, no rehearsal, no direction of any kind. Understand, this is not Whose Line Is It Anyway? The actor is not being given prompts for an improv skit. This is White Rabbit Red Rabbit and the envelope contains an actual script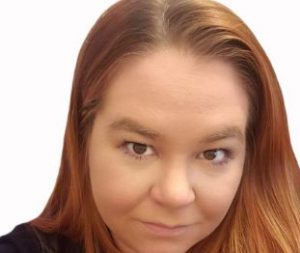 for a one-actor show that they must read, interpret and perform on the spot. And who better to embrace such a daunting challenge than Lucy Sundby. She'll perform White Rabbit Red Rabbit at 8:00 p.m. on Saturday, October 16.
Lab Theater audiences last saw Lucy asClaudia Louise (CL) in LabTV's production of The Realish Housewives of Fort Myers. Other productions include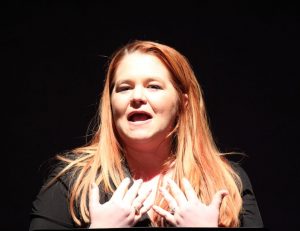 "The Woman Who Loved to Make Vaginas Happy" in The Vagina Monologues, Lenny in Crimes of the Heart and Nicky in Michele Lowe's murderously funny tragi-comedy, The Smell of the Kill.
A student of improv, Lucy has been performing and teaching improv since 2000. She has also performed in the world premier of Dexter The Improv Musical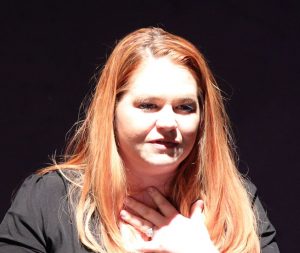 with darkly dreamy Dexter writer Jeff Lindsay. She has studied with Chicago City Limits in New York City, Kevin McDonald from The Kids in the Hall and The Improv Nerd – Jimmy Carrane.
Now she'll apply her formidable talents to turning White Rabbit Red Rabbit into a performance for the ages.
Since this is one-time-only extravaganza, reserve your seats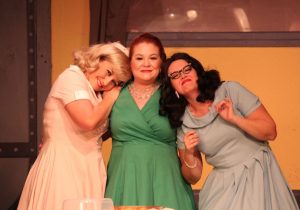 early if you want to follow Lucy Sundby down the White Rabbit Red Rabbit hole. Tickets are $37 each or $15 for students. Seats for this Lab Theater fundraiser are limited, so don't miss out.
For more on Lucy, go here.
And go here if you want to know who else will be accepting the White Rabbit Red Rabbit challenge.
September 25, 2021; revised October 16, 2021.