Mike Dinko in cast of Lab's '55 and Over'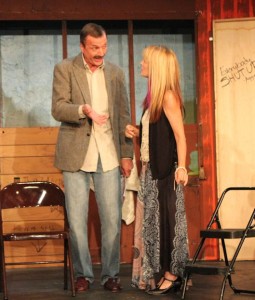 Opening for a limited, 3-performance run on May 26 at Lab Theater is a new play (which is actually still under development) by Zalman Velvel by the name of 55 and Over. It shines a stark light on severely burdened seniors, that is retired folks living exclusively on Social Security who shell out more than half of their income for rent. 55 and Over revolves around a 75-year-old by the name of Moe who's been evicted from his apartment because he opted for groceries and his expensive heart medication in lieu of paying his rent. That's when Moe's grandson shows up with his pregnant 17-year-old girlfriend Ariella for a visit!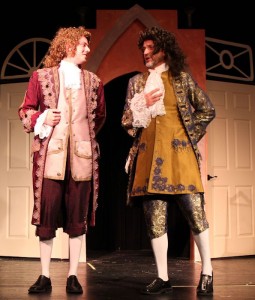 Included in the cast of 55 and Over is Mike Dinko.
Two years ago, Mike was front-of-the-house manager at Lab Theater, but now he's one of the busiest actors in Southwest Florida. And over this period of time, his skills and talent as an actor have continued to improve by leaps and bounds. He was last seen on The Lab stage in Play On! where he played an actor in a very bad murder mystery who plays the role of murderous villain. Earlier this season, he was Dorilant in The Country Wife at Theatre Conspiracy and Lab Theater's production of Gore Vidal's The Best Man, where he played the role of an Army veteran who is brought to a political convention by one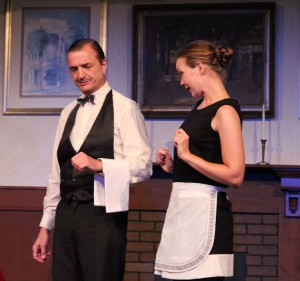 candidate to ruin the reputation of his adversary. Lab Theater audiences will also recall Dinko as the surly French waiter Claude in An Empty Plate in the Café du Grand Boeuf, who longed for his young male trainee even though married (unhappily) to the restaurant's beautiful Jackie-O wannabe, played by Marta Sand. Mike's other acting credits include Dasher in The Eight: Reindeer Monologues, Theo Maske in Steve Martin's The Underpants, and as Mr. Kraler in The Diary of Anne Frank.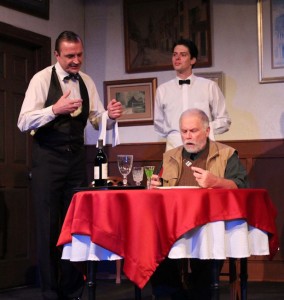 May 12, 2017
RELATED POSTS.