Spotlight on '55 and Over' director Stella Ruiz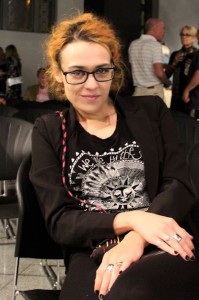 Opening for a limited, 3-performance run on May 26 at Lab Theater is a new play (which is actually still under development) by Zalman Velvel by the name of 55 and Over. It shines a stark light on severely burdened seniors, that is retired folks living exclusively on Social Security who shell out more than half of their income for rent.
55 and Over revolves around a 75-year-old by the name of Moe who's been evicted from his apartment because he opted for groceries and his expensive heart medication in lieu of paying his rent. That's when Moe's grandson shows up with his pregnant 17-year-old girlfriend Ariella for a visit!
Directing the show is Stella Ruiz.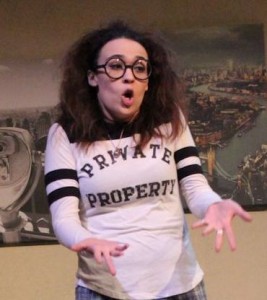 People familiar with Lab Theater recognize Ruiz as the organizer extraordinaire of The Lab's annual 24-Hour Playwriting Challenge. She takes an active behind-the-scenes role in most of The Lab's other productions. Her stage management credits include Amadeus, Five Kinds of Silence, Cat on a Hot Tin Roof, Extremities and Because Beauty Must Be Broken Daily. She has also written three full-length plays, was one of the writers on Lab's groundbreaking The Rauschenberg Project Play, and has appeared on multiple occasions as a guest judge at Fort Myers Film Festival's TGIM screenings.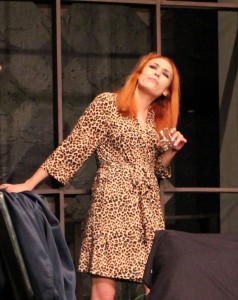 Ruiz knows both sides of the stagelights. An accomplished actress with a reputation playing smart, somewhat surly and volatile female characters, such as the acerbic Daphna in Joshua Harmon's Bad Jews and brutally judgmental Eva in Robert Caisley's Happy. Other roles include Lucy in Mr. Marmalade, Amelia, Helen, Waitress 3 and Kim in Bob: A Life in Five Acts, Patsy in The Rimers of Eldrich, Desdemona in Othello, Candy Starr in One Flew Over the Cuckoo's Nest, Ophelia in Othello, Belinda Cratchit and the Ghost of Christmas Past in A Christmas Carol, and Antigone in Antigonick. Other notable roles include Nina and Hildy in Relatively Speaking, Katherine in Taming of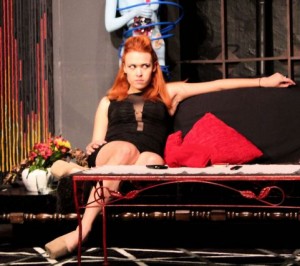 the Shrew and Hecate in Macbeth (both at Gulf Shore Shakespeare Festival) and serial killer Monique Avril in the 2012 indie film Redemption.
May 12, 2017
RELATED POSTS.