Lauren Redeker directs Sisk and Edouard in Gunderson's 'I and You'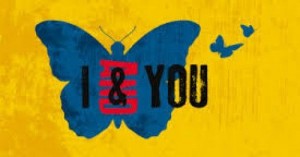 Opening December 9 at Lab Theater is Lauren Gunderson's I & You. It is a heartwarming story with an inspired twist ending that only recently closed off-Broadway in New York. Brilliantly written, the play has garnered several awards and much critical acclaim during its short run. The fact that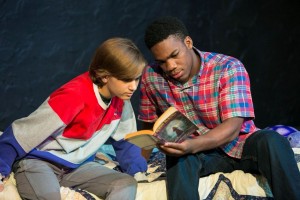 Theatre Conspiracy just staged The Taming underscores that Gunderson is the hot commodity in contemporary playwriting.
I and You starts with jolt when a boy by the name of Anthony shows up unexpectedly at the bedroom door of his homebound classmate, Caroline, in need of help completing a school project on Walt Whitman's Leaves of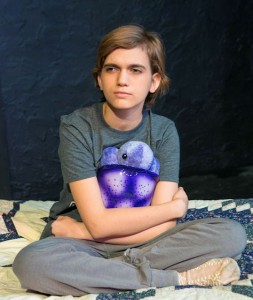 Grass. Little more than acquaintances, the two must lower their psychological defenses and forge an uncomfortable rapport to complete the assignment. Over the course of an afternoon/evening, they discover through Whitman's timeless words that they are more connected than either of them ever suspected. The intensity never lets up as they explore the mysteries of life and love in a way that will leave you reeling at the end.
Lauren Redeker directs the play. "I and You is a show that stays with you," she observes. "The first time I read it, it simply took my breath away. Having the opportunity to be a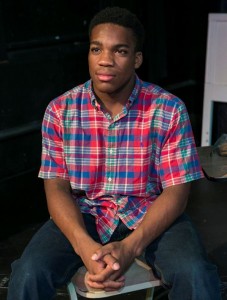 part of this play at all, much less as its director, is such an honor. When the lights go down, I hope you feel the same way I did when I first read these lines … needing to catch your breath."
The play stars Lab newcomer Eren Fisk and Mike Edouard. Sisk was sensational in Theatre Conspiracy's production last March of Jennifer Haley's The Nether, a dark psychodrama in which Sisk portrayed a bouncy, beautiful 9-year-old girl whose job was to seduce and be killed again and again by visitors to a virtual world known as The Hideaway. Edouard reprised the role of a gentleman in the court of Duke Orsino in Lab Theater's 2015-2016 season-ending production of Shakespeare's Twelfth Night.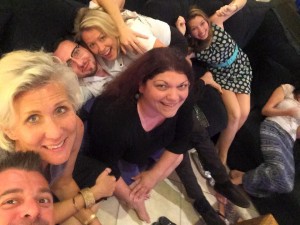 His other credits include Romeo and Juliet and Shrek at Florida Rep and James and the Giant Peach at City Scenes.
Although Lauren has directed high school students and several thespian competitions, I and You marks her professional directorial debut. " However, Redeker is intimately familiar with Lab Theater. If fact, she was Director Anne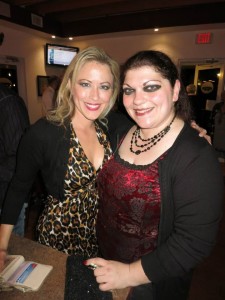 Dodd's stage manager for this past summer's production of Sirens, where she assisted with costumes and props, trained the backstage crew, and kept everything and everyone in check overseeing, in particular, each evening's performance, cuing the show, giving calls and gos to the actors, making sure prop and scenery changes go off without a hitch, and coordinating lighting and sound. 
Lab Theater audiences will remember Lauren as Kit Kat Girl Texas in Brenda Kensler's blockbuster production of Cabaret in 2015. She is a seasoned stage performer, with appearances as Mazeppa in Gypsy, Sister Mary Hubert in Nunsense, and Henrietta in All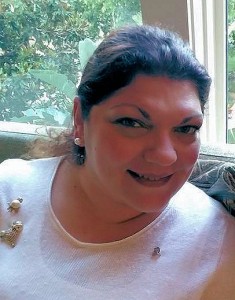 Shook Up. She also performed with The Naples Players in Les Miserables, Little Shop of Horrors, Smokey Joe's Café and Disney's Beauty and the Beast. A Lehigh University grad, Lauren was also a member of the University Choir and the a capella group, The Overtones, with whom she toured Russia, Germany, Thailand and China. Redeker has also gained some experience in direction at Lab Theater, where she directed a one-act play as part of the 24-Hour Playwriting Project two years ago.
But for now, Lauren would just like everyone to come out enjoy I and You.
November 29, 2016.
RELATED POSTS.