Meet 'I and You' playwright Lauren Gunderson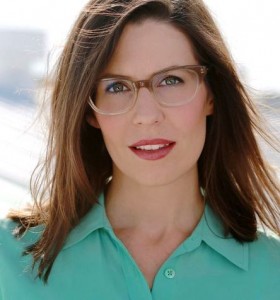 Opening December 9 at Lab Theater is Lauren Gunderson's I and You. This is the second of Gunderson's plays to be produced in Southwest Florida this Fall. Gunderson's political satire, The Taming, recently closed at Theatre Conspiracy.
Gunderson is the winner of the Lanford Wilson Award and the Steinberg/ATCA New Play Award, a finalist for the Susan Smith Blackburn Prize and John Gassner Award for Playwriting, and a recipient of the Mellon Foundation's 3-Year Residency with Marin Theatre Co. She studied Southern Literature and Drama at Emory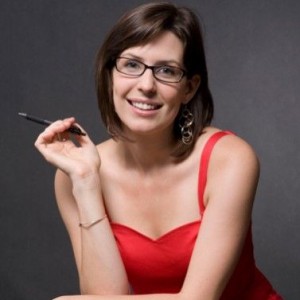 University, and Dramatic Writing at NYU's Tisch School, where she was a Reynolds Fellow in Social Entrepreneurship. She is also a Jane Chambers Award finalist, and winner of the Berrilla Kerr Award for American Theatre, Global Age Project, Young Playwright's Award, Eric Bentley New Play Award and Essential Theatre Prize.
The playwright groups her work into three categories: plays about history with a kind of feminist understanding or reinvestigation of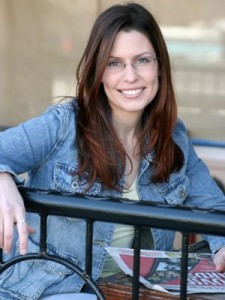 history and science; wilder, comedic modern plays, sometimes leaning into farce, often with a thread of Shakespeare in them; and the outliers, which I and You certainly is. "I don't do a lot of straight naturalism," Gunderson concedes.
Her work has been commissioned, produced and developed at companies across the United States including South Cost Rep (Emilie, Silent Sky), The Kennedy Center (The Amazing Adventures of Dr. Wonderful and Her Dog!), The O'Neill, The Denver Center, Berkeley Rep, Shotgun Players, TheatreWorks, Crowded Fire, San Francisco Playhouse, Marin Theatre, Synchronicity, Olney Theatre, Geva and more.  Her work is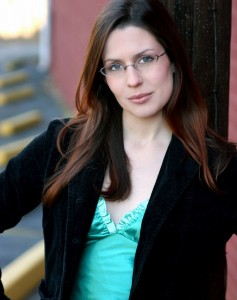 published at Playscripts (I and You, Exit, Pursued by a Bear, and Toil and Trouble), Dramatists (Silent Sky, Bauer) and Samuel French (Emilie). She is a Playwright in Residence at The Playwrights Foundation and a proud Dramatists Guild member.
Bauer premiered at the San Francisco Playhouse and in New York City at 59E59 in 2014 with The New Yorker calling it "beautifully written… brings the audience to tears".
Silent Sky (Jane Chambers Award finalist) premiered at South Coast Rep in 2011 and was further developed and rewritten for TheatreWorks. It opened to raves calling it "sheer magic."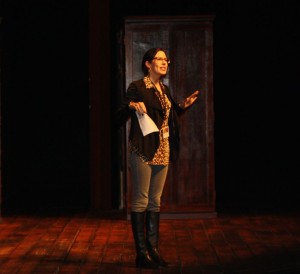 Her 2011 3-city rolling world premiere of Exit, Pursued by a Bear, was featured in American Theatre Magazine and The Week, and has reached over 20 communities across the United States, winning "Best Comedy" accolades. Bear is now published by Playscripts, as is her comedy, Toil And Trouble and The Taming, which the SF Chronicle called "a laugh riot with timely food for thought."
Commissioned by The Kennedy Center, Lauren's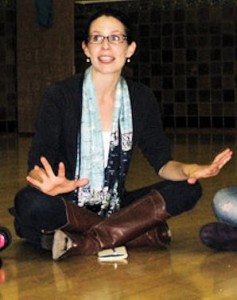 first musical, The Amazing Adventures of Dr. Wonderful and Her Dog!, opened in DC to rave reviews and continues its life in state-wide tours.
Her first children's book based on the Dr. Wonderfrul will be released by Two Lions Publishing this fall.
Emilie: La Marquise Du Chatelet Defends Her Tonight (published by Samuel French) was commissioned and premiered at South Coast Rep in 2009, and has run across the country and in England. By And By premiered at Shotgun Players in Berkeley. Fire Work was developed at The O'Neill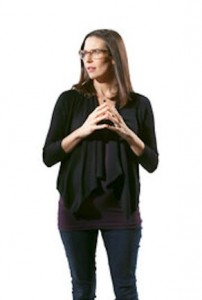 National Playwrights Conference, and is a 2011 winner for Aurora Theatre's Global Age Project, and premiered at Theatre First in 2014.
Originally from Atlanta, Lauren now lives in San Francisco.
"I love plays that have some sort of explosive, transcendent something about the end," teases Gunderson of I and You. "Part of it is my frustration that plays have to end at all, because life doesn't; even when someone dies, there's continuance. So there's something false about the ending of a play anyway, which makes me want to run off a cliff with it, if I can. I think that's when theater is really doing its job — when you leave in a different place than you showed up."
For more information, please visit LaurenGunderson.com.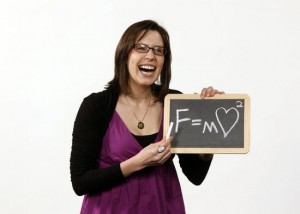 November 28, 2016.
RELATED POSTS.