Meet Lab Theater's 'I and You' star Eren Sisk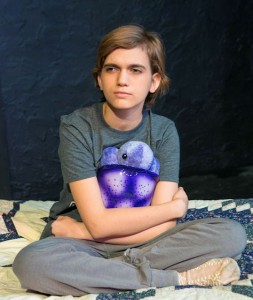 Opening December 9 at Lab Theater is Lauren Gunderson's I and You. It is a two-actor play, with Fort Myers High junior Eren Sisk playing the role of Christine, a girl who is so ill that she has been home schooled for a number of months as the play begins.
Sisk is serious about her craft. In March, she portrayed a beautiful, bouncy 9-year-old Victorian girl in Jennifer Haley's The Nether who seduced visitors to a virtual world called The Hideaway before being killed and dismembered over and over and over again. She was also in Jekyll & Hyde and Footloose at Fort Myers High School and Les Miserable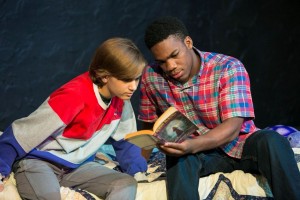 at Cultural Park Theater.
Like parents of Olympic skaters and gymnasts, Eren's family has been supporting her thespian aspirations since third grade. "I've pretty much been in one show a year since then. I really have a passion for acting and theater. The more that I do it, the more passion I have for it. I want to actually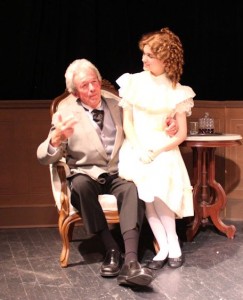 be on Broadway when I'm older. I want to devote my life to this craft. It's what really excites me."
Eren is already preparing herself for a life in theater. In addition to the theater classes she takes at Fort Myers High, she works with directors Matt Koller, Aaron Jackson and others, participates in choir, orchestra and band, reads scripts for fun, and does as many shows as she can without overloading her plate. With college less than two years away, she is setting her sights set on N.Y.U. – which is just a stone's through from Broadway and 42nd Street.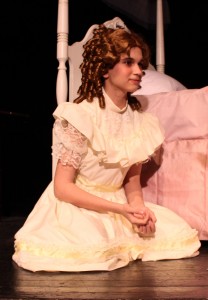 I and You represents an important step in Eren's progression. A starring role in a 90-minute, two-actor play performed with no intermission is ambitious because of its heavy line load, psychological content and existential themes. Follow the links below for I and You's play dates, times and additional information.
November 30, 2016
RELATED POSTS.