Focus on 'Wings' actor Steven Coe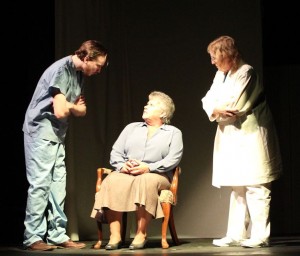 On stage now through November 29 is Lab Theater's production of Arthur Kopit's Wings. Steven Coe plays the multiple roles of a doctor, a nurse and a stroke veteran by the name of Billy.
Steven is back on stage after a bit of a hiatus. Most recently appearing as Blithe Spirit and the Government Inspector, he has returned to town after a couple of years at Halloween Horror Nights (and bits in between). Some may remember him as the twenty-something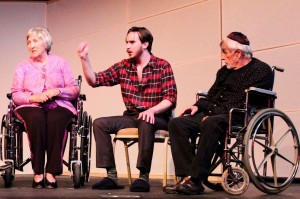 Russian spy in Theatre Conspiracy's 2013 production of Red Herring, a light-hearted espionage spoof.
November 16, 2016.
RELATED POSTS