Focus on 'Wings' actress Rachel Blithe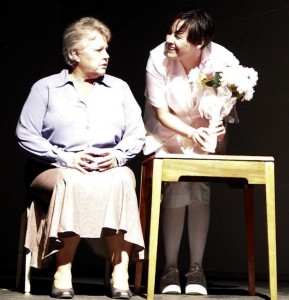 On stage now through November 29 is Lab Theater's production of Arthur Kopit's Wings. Making her Lab Theater debut, Rachel Blithe plays the roles of attendant and nurse. Rachel's interest in theater currently include acting, writing and stand-up comedy. Favorite roles include Gertrude in Hamlet Q1, Juliet in Romeo & Juliet, Audrey in Don Nigro's Curate Shakespeare As You Like It, Fabian in Twelfth Night, and Dusty in Harold Pinter's Party Time.
Rachel has also been in three independent films. She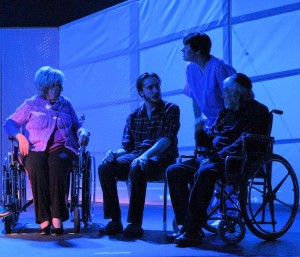 was featured in Anti-Net Activist, played a supporting part in Picnic Songs and was the lead in The Tide Comes In at Evergreen State College, from which she received a Bachelor's Degree in Liberal Arts . You can also watch her as Kaitlyn in the web series How to Look Hottt with Kaitlyn and Caitlin (which she co-created) at www.funnyordie.com/howtolookhottt.
Rachel grew up in the San Diego area, where she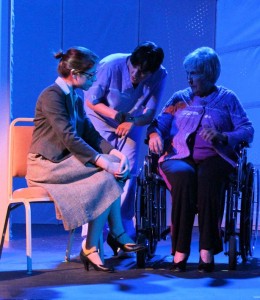 acted in school plays and played clarinet for anyone who would listen. She learned to play glockenspiel, which would later become her main instrument, in her high school drumline. Sick of the incessant sunshine, she left California for Olympia, Washington. There, she made a short film about phone sex and got a degree. After graduating college, Rachel moved to New York to pursue an acting career, and soon began to write her own material. Rachel now writes songs, sketches, stand-up, and profoundly insightful bathroom graffiti. Her short play "Be Your Own Benchmark" was a finalist for the 2012 Heideman Award.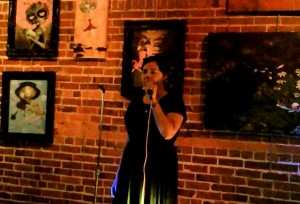 She has performed stand-up and musical comedy at the PIT, UCBeast, New World Stages, Le Poisson Rouge, Times Square Arts Center, the Broadway Comedy Club and numerous other venues.
November 16, 2016.
RELATED POSTS