Focus on 'Wings' actress Cindy Chase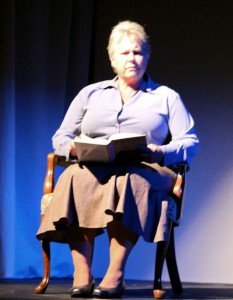 On stage now at Lab Theater is a remarkable production of Arthur Kopit's Wings. It stars Cindy Chase as Emily Stilson, a retired aerial acrobat who suffers a severe stroke in the play's opening moments.
This is Chase's first time performing at The Lab. Before coming to Florida, Cindy spent some 20 years in the entertainment business managing both her daughters' and other children's careers. She worked alongside talent such as Johnny Depp, Julianne Moore, Dan Aykroyd, Mayim Bialik, Marlo Thomas and Peter Falk. In New York, Cindy appeared in numerous television commercials, music videos and roles in television series such as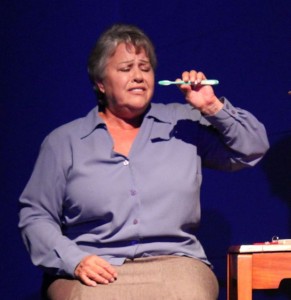 In Between Men, The Haunting and Monsters Inside Me. Cindy has also performed in theater on Long Island, where her acting credits include Bea in A View from the Bridge and Mrs. Frank in The Diary of Anne Frank.
She is brilliant in Wings, as the following review denotes.
November 11, 2016.
RELATED POSTS