Lab Theater's 'Wings' designed to enable audience to experience stroke first hand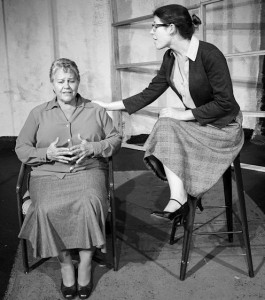 Arthur Kopit's Wings opens at the Laboratory Theater of Florida on November 11. Starring Cindy Chase, the play follows an aerial daredevil and wing walker by the name of Emily Stilson who suffers a massive stroke in the play's opening moments.
Known for pushing the theatrical envelop, The Lab will combine its newly-upgraded lighting and sound system with Kopit's stream-of-conscious script to take the audience directly into Stilson's head in order to convey her fear and frustration as she struggles to make sense of what's happened to her and fights to re-establish her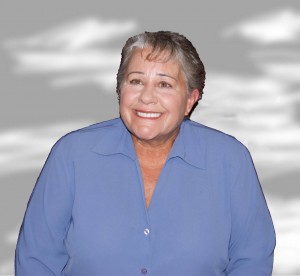 memory, grasp of language, and the mobility requisite for living independently. "The way we're producing this play," notes Chase, "the audience is going to feel like they're actually in Emily's head, in Emily's body, feeling all Emily's feelings – the paranoia, the frustration, the resistance and then the freedom as she begins to remember and blockages begin to disappear."
To prepare for the role, Chase participated for more than two months in speech and physical

therapy group sessions at Lee County Health Systems in Cape Coral. Her hands-on interaction with both stroke veterans (a term they prefer over stroke "victims") and caregivers taught her that the problem is not just finding the right words to express thoughts to others. Stroke veterans often cannot hear or process information the way others convey it to them!
Thanks to neurological advances in just the past decade, there is now a path to recovery for most stroke survivors that generally consumes between one and two years. This, coincidentally, is the timeline that Kopit built into the structure of Wings. And included within the fabric of Emily's recovery is a healthy dose of humor that helps temper and ameliorate the seriousness of the subject matter implicit in the psychodrama's plot.
"It's going to be great for the community, not only for people who've had this happen in their life, but for those who have no idea," promises actress Cindy Chase.
The Laboratory Theater of Florida is located at 1634 Woodford Avenue in the Fort Myers River District. For tickets or more information, please telephone 239-218-0481 or visit http://www.laboratorytheaterflorida.com.
WARNING: This play contains mature themes and is therefore not appropriate for all ages. In addition, because specialty lighting and other visual effects are used extensively throughout this production, should you or any member of your party have a photosensitivity or seizure disorder, the Laboratory Theater of Florida recommends that you check with your personal physician for specific instructions before seeing Wings. (Effects include strobe lights and other pulsating lighting effects, such as pulsating lights, explosions, and audiovisual effects.)
November 7, 2016
RELATED POSTS