Lab's 'Act of God' casts Miguel Cintron in role pioneered by Big Bang's Jim Parsons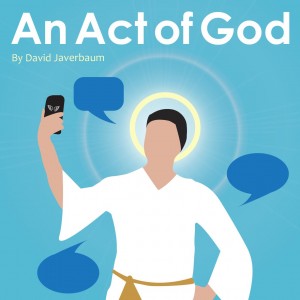 Have you ever wondered why the Almighty has gone silent after millennia of providing a steady stream of dictation to his prophets during both Old and New Testament times? Well, the One with the first and last word on everything is coming to Fort Myers to set the record straight. After more than 2,000 years of self-imposed silence, God will answer some of the deepest questions plaguing mankind since Creation. Fittingly, His appearance takes place in a decades-old church. An Act of God opens at the Laboratory Theater of Florida on November 17.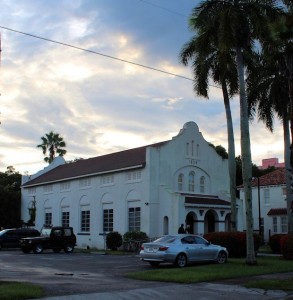 An Act of God comes to The Lab fresh from Broadway, where Jim Parsons (The Big Bang Theory) starred as God in the outrageously clever comedy by playwright David Javerbaum that fetched huge laughs every performance during the show's highly successful run. And it's no surprise either. Not only does Javerbaum write for God as the Moses de nos jours, he's written for both Jon Stewart and Stephen Colbert as well. So it's no wonder that, according to New York Magazine, "the jokes keep landing – nearly one per sentence – and … they are always smart."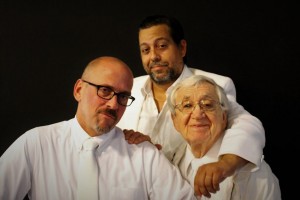 The play is structured around God's long-overdue introduction of a new and improved set of Commandments. Refreshingly positive, they encourage us to believe in ourselves rather than some elderly white guy up in the sky. But it's not all fun and games. The show explores religion's influence on some of society's most soul-crushing tragedies, like alleged divinely-inspired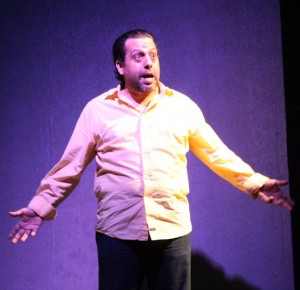 homicides and prejudices against communities that don't conform to the heteronormative mold. So expect a liberal dose of poignancy folded into the unleavened bread of theological humor in this divinely-inspired show.
An Act of God stars Miguel Cintron (Women in Jeopardy, Art) as The Creator himself, with Rob Green (Whatever Happened to Baby Jane: a Parody of the Horror) and Dave Yudowitz (55 and Over)as his battle-tested archangels, Gabriel and Michael.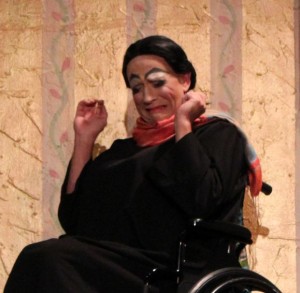 Mitch Haley directs.
During his time at The Daily Show with Jon Stewart, playwright David Javerbaum won 11 Emmys. (He has a total of 13.) Currently a producer of The Late Late Show With James Corden, he wrote for The Harvard Lampoon as an undergraduate and then for The Onion, Late Show With David Letterman, and The Daily Show, where he became head writer and executive producer.
November 2, 2017.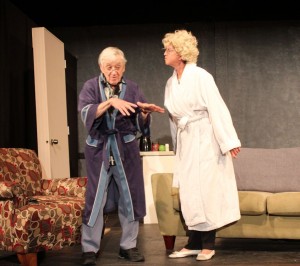 RELATED POSTS.