Kayleigh O'Connell is Chick Boyle in Lab's production of 'Crimes of the Heart'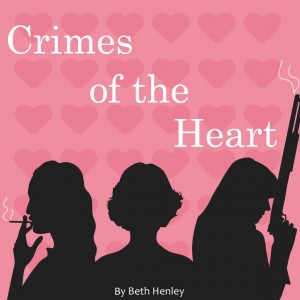 Crimes of the Heart follows three sisters. Two, Meg and Bab, have come back to their hometown of Hazlehurst, Mississippi for the first time in a decade. The third, Lenny, never left. She stayed behind to take care of their cantankerous old Granddaddy. It's Lenny's birthday, but the sisters seem to be having a little trouble celebrating the event. Meg left Hazlehurst to find fame and fortune in L.A. as a singer, but all she's found so far is frustration and disappointment that she blunts with alcohol. Babe, meanwhile, has the most problems of the three.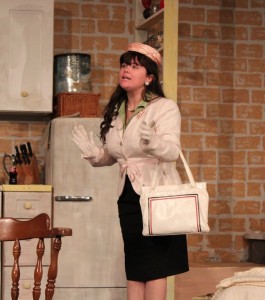 In fact, she's just been arrested – for shooting her no good, abusive husband, Zach. And while you might think that Babe's predicament is disturbing to her sisters, it's their 29-year-old cousin, Chick, who is upset the most.
Kayleigh O'Connell plays the role of Chick. She promises to be exception al in the role of a small town girl who is obsessed with her standing in the community. And so, Babe's problems are all about Chick, who's consumed with anxiety over how she's "gonna continue holding my head up high in this community."
Of course,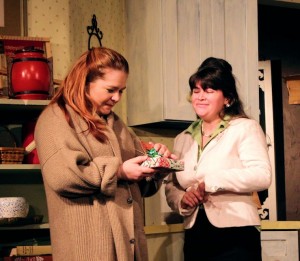 the shooting is just the latest transgression that has peeved the irascible McGrath cousin. There's been so much over which to be upset. Chick is especially hard on the undisciplined Meg, whom she calls a "low-class tramp." As for Babe, that one just "doesn't understand how serious the situation is" after shooting Zackery. But everyone has issues. With Chick, is a lack of discretion and decorum, and she is genuinely surprised when Lenny ushers her out of the house for making comments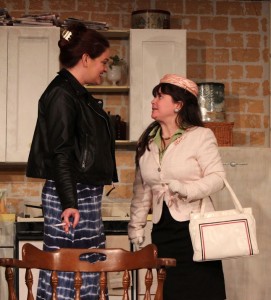 about Lenny's sisters.
Lab audiences are still talking about Kayleigh's portrayal of Elvira in this summer's campy cult classic, Whatever Happened to Baby Jane – a Parody of the Horror. In that show, Kayleigh enjoyed many memorable show-stopping scenes. There was an early scene, for example, in which Elvira arrives for work and proceeds to square off around the living room divan with Baby Jane Paso-Doble-style to the strains of the theme from The Good, The Bad and the Ugly. Even better, though, was the one in which she reacts rather strongly to some suggestive language Baby Jane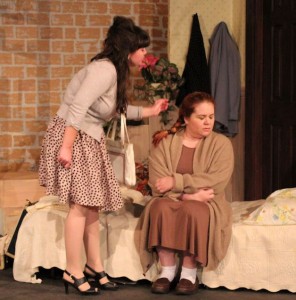 writes on a manila envelope. It was not quite as suggestive as Meg Ryan's When Harry Met Sally fake orgasm scene, or as hysterical as Bernadette's fake laugh scene in "The Hesitation Ramification" episode of The Big Bang Theory, but it was in the same zip code. Priceless.
The point is simple. If you haven't seen Kayleigh O'Connell, you're in for a treat. She is easy to spot. Look for a small bundle that it big on attitude. That's Kayleigh O'Connell playing the shrill, annoying, condescending Magrath cousin, Chick Boyle.
Prior to Elvira,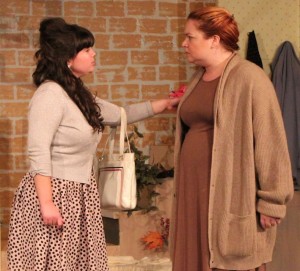 Kayleigh depicted a 17-year-old high school student by the name of Marla Smitty Smith in Play On! In addition to Play On!, Kayleigh's acting resume includes parts in Anything Goes and Thoroughly Modern Millie for Florida Repertory Theatre and Hairspray for North Fort Myers High School for the Performing Arts.
Kayleigh is currently majoring in theatre studies at Florida SouthWestern State College.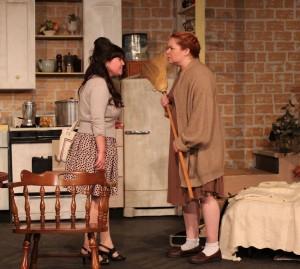 December 15, 2017.
RELATED ARTICLES