Lucy Sundby is Lenny in Lab's production of 'Crimes of the Heart'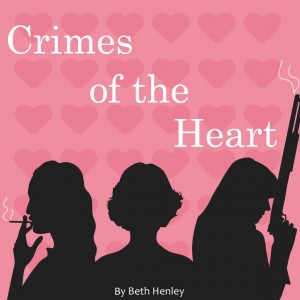 Crimes of the Heart follows three sisters. Two, Meg and Babe, have come back to their hometown of Hazlehurst, Mississippi for the first time in a decade. The third, Lenny, never left. She stayed behind to take care of their cantankerous old Granddaddy. It's Lenny's birthday, but the sisters seem to be having a little trouble celebrating the event. Meg left Hazlehurst to find fame and fortune in L.A. as a singer, but all she's found so far is frustration and disappointment that she blunts with alcohol. Babe, meanwhile, has the most problems of the three.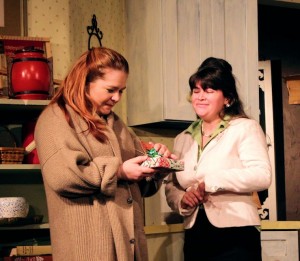 In fact, she's just been arrested – for shooting her no good, abusive husband, Zach.
Lucy Sundby plays Lenny, and oh what a wonderful choice for the role! Sundby was sensational in the role of Nicky in Lab's production this past summer of Michele Lowe's murderously funny tragi-comedy, The Smell of the Kill. In that show, Sundby also played the part of a ringleader.  There,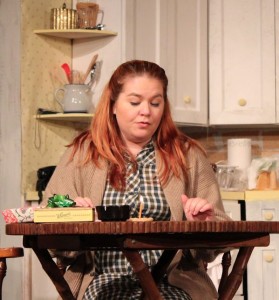 she was the one who lobbied her friends (played by Jessica Walck and Tera Nicole Miller) to let their idiot husbands freeze to death after the geniuses locked themselves in a meat locker. In that role, Sundby made it clear that she's not one to be messed with. Lenny don't take no merd either.
Prior to Smell of the Kill, it had been awhile since Sundby graced the Lab Theater boards. She was previously in Cabaret, The Altruists, The Last Days of Judas Iscariot, In The Next Room or The Vibrator Play and Picasso at The Lapine Agile. But after 16 years in improv, you may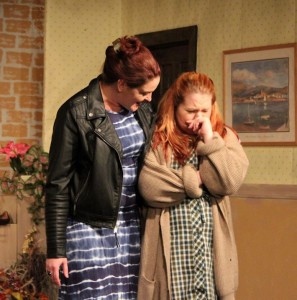 have seen her perform with one of the area's premier improv groups such as Stage 2 at The Sugden Theater. Lucy has also performed at The Sugden, where she was in Mame, Nunsense, Steel Magnolias and many others as a member of the cast of The Naples Players.
She dedicated her performance in The Smell of the Kill to the three men in her life, her husband Julian, her son Davey, and her father Mark. Don't be surprised if they figure prominently in her expressions of gratitude, not only for Crimes of the Heart, but this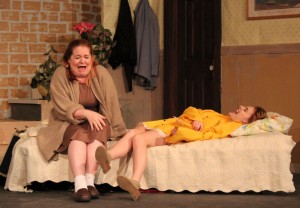 Christmas as well
December 15, 2017.
RELATED POSTS.