Drew Larman's role as Ty Williamson requires subtlety and understatement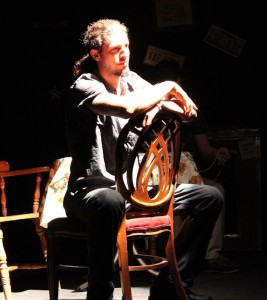 On stage for ten scintillating performances at Lab Theater is Del Shores' cult classic Sordid Lives. The show features a preposterous backstory, volatile characters and a gem of cast compliments of Director Scott Carpenter. Playing the role of Latrelle Williamson's gay son, Ty, is Drew Larman.
When interviewed, playwright Del Shores acknowledges that he drew many of the characters he created for Sordid Lives from real people he's known or met over time. But Latrelle and Ty are special. The former is based on his mother; the latter is semi-autobiographical. Their relationship emblematic of his own.
A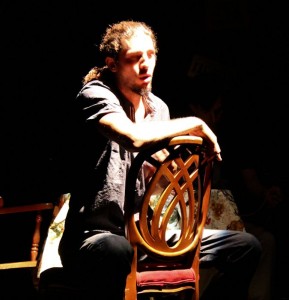 nd because he reflects the playwright himself, Ty is the most sober of the zany characters who populate Peggy Ingram's wake and funeral in the conservative Southern Baptist town of Winters, Texas. But there's really only one person back home that Ty is concerned about. That's his mother, who loves to accentuate the word "homo-sex-ual" when describing the parts he has played since moving to L.A. and then New York City.
The audience first encounters Ty as he's talking an unseen and unheard psychotherapist. He's there trying t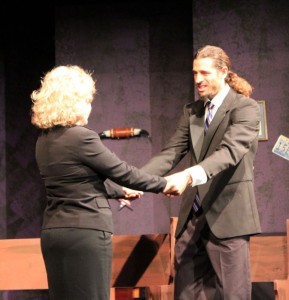 o deal with being gay, an actor, the death of his grandmother and his fear of returning home. You see, he has not come out to his mother or family, and he's afraid of their rejection if and when he finally does. To underscore the nature and depth of his fears, he relates to his therapist a story about how his mother would sew "slim" labels on his "husky" jeans when he was an overweight kid. "I'm afraid if I tell her my true sexual orientation, she'll try to change my label from gay to straight too," he divulges.
Sordid Lives is about love and acceptance, but you can't have one w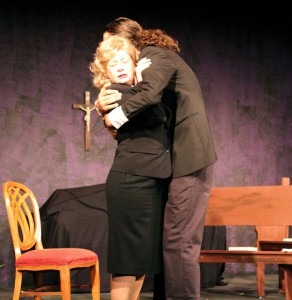 ithout the other and Ty fears that his mother is incapable of accepting him for who he really is. But there's more at play here than just Latrelle's homophobia. Ty suffers from internal homophobia as well. So much so that he's on his 27th therapist in just the last three years, and he still hasn't been able to muster the courage to come out to his family.
In contrast to the larger-than-Texas characters like LaVonda, Noleta, Dr. Evil and Brother Boy, the character of Ty Williamson required a quantum of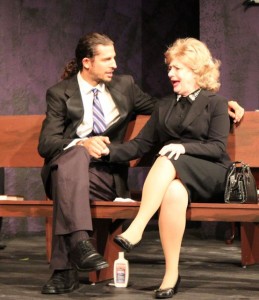 subtlety and understatement which Larman handles with aplomb both during the monologues he delivers in his therapist's office and when he finally confronts his mother at his grandmother's funeral. Larman acquits himself well in the role.
After having participated in many ensemble performances in high school, Drew has considered theater a great passion ever since. A former professional hockey player, he is now teaching yoga and making his Lab Theater debut with Sordid Lives. He thanks the cast and crew for making his experience at the Lab a memorable one. "Namaste."
S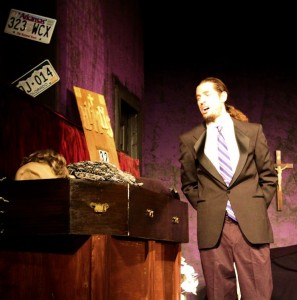 eptember 22, 2017.
RELATED POSTS.