Lab's 'Musical Comedy Murders' zany, madcap 'whodunnit'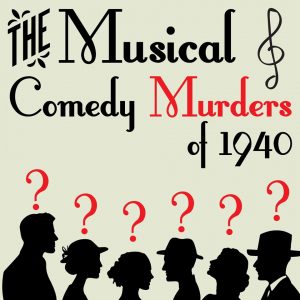 Next up at tThe Laboratory Theater of Florida is John Bishop's zany whodunnit, The Musical Comedy Murders of the 1940s. It's the ultimate Whodunnit, complete with zany twists and murderous mayhem! Packed with more than a few secrets, audience members will find themselves laughing out loud while trying to riddle out the clues in the von Grossenknueten mansion.
Here's the set up: The creative team responsible for a recent Broadway flop (in which three chorus girls were murdered by the mysterious "Stage Door Slasher")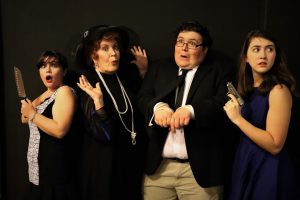 assembles for a backer's audition of their new show at the Westchester estate of a wealthy "angel." The house is replete with sliding panels, secret passageways and a German maid who is apparently four different people – all of which figure diabolically in the comical mayhem that follows when the infamous "slasher" strikes again.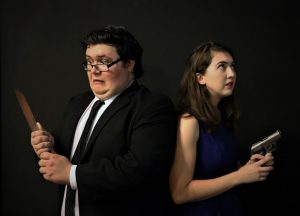 Director Carmen Crussard (Play On!, The Smell of the Kill) reports that the cast can barely get through a rehearsal without rolling on the floor … literally. "I hope audiences experience the same fun," Carmen says.
"This is one of the funniest scripts I have ever read. It is a zany, madcap whodunit with excellent surprising twists," adds Laboratory Theater Artistic Director Annette Trossbach. "The set is a character in and of itself, adding to the hilarity. You'll laugh your pants off!"
The ensemble cast includes Danielle Channell (Crimes of the Heart), Kayleigh O'Connell (Whatever Happened to Baby Jane: a parody of the horror), Stacy Stauffer (Scrooge TV), Mike Edouard (I and You), Patricia Clopton (Sordid Lives), Maddy Hayes (Stop Kiss), Dave Cheseboro (The Rauschenberg Project Play), with Mark King and Nathan Ross making Lab Theater debuts.
March 1, 2018.
RELATED POSTS.