Spotlight on 'Musical Comedy Murders' actor Nathan Ross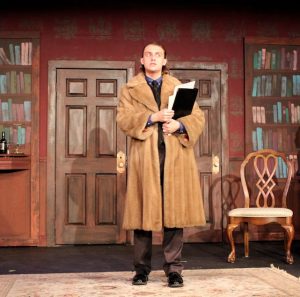 The Musical Comedy Murders of the 1940s is on stage at Lab Theater now through March 31. Actor Nathan Ross plays the part of Roger.
Roger is the composer for "White House Merry-Go-Round, a new musical that he and his partner, Bernice are planning to produce. Roger and Bernice have had a string of Broadway hits, but the creative team's resume has recently been marred by a Broadway flop in which three chorus girls were murdered by the mysterious "Stage Door Slasher." Now the team has assembled many of the cast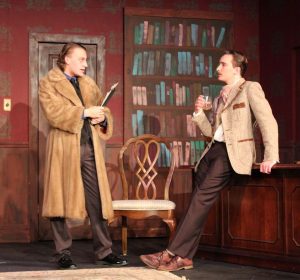 members from the flopped musical, as well as a few newcomers, in hopes of salvaging their reputations while snaring the murderous Slasher in the process.
As played by Ross, Roger enjoys indulging in sexual innuendo and double entendre. He also gets a kick out of teasing his director about his artistic ways, but he does not take criticism all that well when it comes in his direction and flares up whenever someone insults his musical style. It is an intriguing role, which Ross acquits well.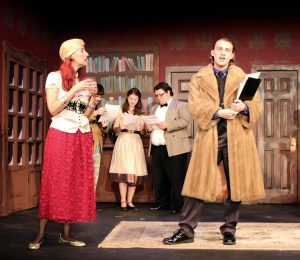 Nathan is a dual-enrolled student at Florida SouthWestern State College (FSW). Past credits include Heathers the Musical (Cop & Ensemble) at the Alliance for the Arts, Metamorphoses (Silenus, Hades, Buyer) and the Florida premiere of School of Rock, the Musical (Lawrence) at Florida Rep. Nathan was also the Student Music Director for the Snow Me Away Cabaret at Florida Rep.
He has studied piano for the past 10 years and is thrilled to have composed the songs for this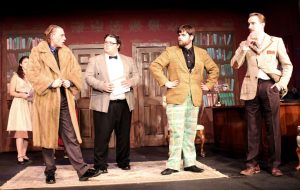 show.
March 9, 2018.
RELATED POSTS.