'Veronica's Room' promises to shock, disturb and scandalize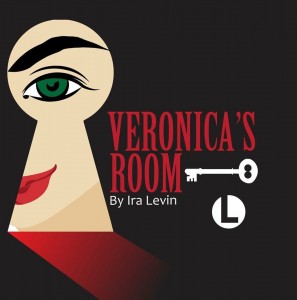 How do you follow cult classics such as Whatever Happened to Baby Jane: A Parody of the Horror and Sordid Lives. If you're Lab Theater, you get dark, dirty and downright disturbing. So on October 20, The Lab brings to the stage Veronica's Room, a nasty little mystery thriller by Rosemary's Baby author Ira Levin that explores the thin line between fantasy and reality, madness and murder.
Susan is a young woman out on a date with a man she's just met. She's stopped by an elderly Irish couple by the name of John and Maureen Mackey who ask her to do an unusual favor for them. S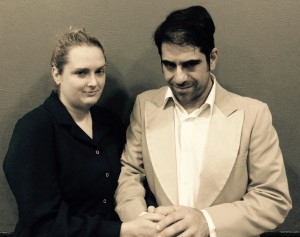 usan, it seems, bears a remarkable resemblance to the deceased sister of the woman for whom they work. Now senile, Cissie Brabissant believes it to be 1935 and thinks her sister, Veronica, is still alive. If Susan could just briefly dress up like Veronica, it would give poor Cissie some peace, solace and a much-needed sense of closure. Good-hearted to a fault, how can Susan refuse.
At the mansion, the Mackeys escort Susan to Veronica's room, where she'll find her old clothes. But once dressed in Veronica's clothes, Susan finds herself locked in the role and locked in Veronica's room – or is she Veronica pretending in 1935 to be an imaginary Susan?
Lab Theater is an unabashed fan of Ira Levin's somewhat macabre and sinister work. Two seasons ago, it also produced his world-famous classic Deathtrap. But where Levin mixed in splashes of humor to relieve tension in Deathtrap, the depravity at the heart of Veronica's Room is unrelenting and unforgiving. "Like being trapped in someone else's nightmare," says the Village Voice, "jarring and (with a) surprising climax … a neat, elegant thriller."
A play such as this requires a light but steady hand. Fortunately, Lab audiences will find Nykkie Rizley at the helm, and she's assembled the perfect cast. Aricka Shuck (The Diary of Anne Frank and Kim Bassinger photo double/stand-in for the movie 8 Mile) and Dave Rode (A Funny Thing Happened on the Way to the Forum) portray John and Maureen Mackey (The Woman and the Man). Kate Dirrigl (The Last Night of Ballyhoo, Wings, Bad Jews) is Susan (the Girl) with Steven Coe (Whatever Happened to Baby Jane: A Parody of the Horror, The Last Night of Ballyhoo, Play On! and Wings) as her date, the Young Man.
So prepared to be shocked, dismayed and scandalized.
The Lab wouldn't have it any other way.
October 9, 2017.
RELATED POSTS.