SoDis presenting new Bob Hilliard play, 'Inquisition'

On Tuesday, May 26, Laboratory Theater of Florida's SoDis theater will present a virtual reading of a brand new work from local author, playwright, and American hero Bob Hilliard. Called Inquisition,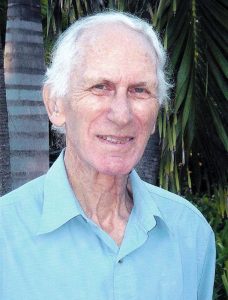 the play is set in the not too distant future where university professors and students have to decide just how much they are willing to sacrifice in return for their safety.
This SoDis reading will be directed by The Lab's Artistic Director Annette Trossbach and features actors from southwest Florida, New York, Texas, and Minnesota. The cast includes Scott Davis, Beth Yazvac, Abrahan de la Rosa, Christopher Sutton, Heather Johnson, Mike Eduoard, Derek Lively, Polly Maynard and Jay Simmons.
The reading will be shown on the Theater's Facebook and YouTube pages. The event is free but donations of any amount are deeply appreciated.
May 20, 2020.