Reflecting on SoDis' virtual reading of Shakespeare's 'Macbeth'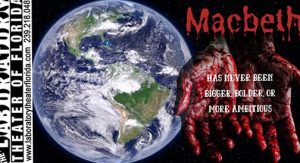 Last night, Lab's SoDis Theatre presented an intercontinental virtual reading of Shakespeare's shortest tragedy, Macbeth. Although the Bard is tough stuff regardless of format, the multinational cast led by Christopher Sutton as Macbeth and Tamara Flanagan as his Lady did a truly exceptional job of illustrating the destructive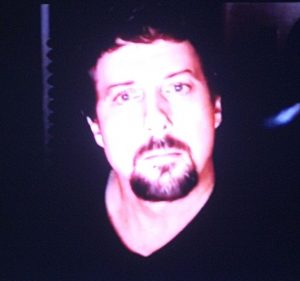 power of unchecked ambition and the cascading consequences set in motion as moral constraints are cast aside.
Some of theatre's greats have performed the iconic roles. Ian McKellen, Peter O'Toole, Ethan Hawke and the inimitable Patrick Stewart have all played the usurper of the Scottish throne. Sarah Bernhardt, Dame Dudi Dench, Sarah Siddons and even Vivien Leigh played Lady Macbeth. Each sought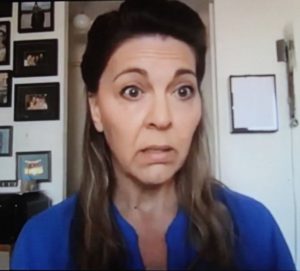 to do justice not only to the character, but to Shakespeare's immortal words and themes. Everyone involved in the SoDis reading exerted every measure of talent and dedication to do the play and playwright justice, but perhaps no one did more along these lines than Producing Artistic Director Annette Trossbach, Director John McKerrow, Production Manager Margaret Cooley and Paula Sisk, whose bloody, bold and resolute task involved editing together video from literally the ends of the earth to weave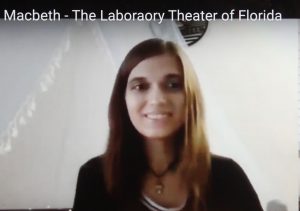 them into a cohesive whole.
Joining Sutton and Flanagan and a host of internationally-renowned actors in the cast were a number of local favorites including Derek Lively (King Hedley II, Mountaintop, The Agitators), Lauren Redeker Miller (The Crucible, Gypsy, Nunsense), Nykkie Rizley (whose directing credits include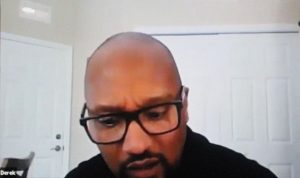 Hand to God, Veronica's Room and Lab's cumfuddled Shakespearean classic Twelfth Night) and Eren Sisk (The Full Monty, Time Stands Still, and the popcorn girl as well as a phantom in Richard O'Brien's Rocky Horror Show) and playwright/director Louise Wigglesworth.
Adding to the sheer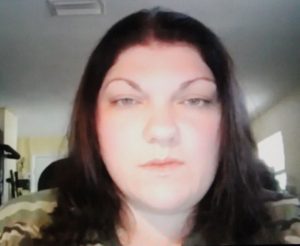 enjoyment of watching the cast span both generations and time zones to give voice to the Bard were some of the subthemes present in The Scottish Play, including the premise that a ruler should be loyal to his subjects/constituents above his own interests and the tyranny that results from capriciously attacking those who he views as threats. But perhaps none is as enjoyable as the extent that Macbeth is willing to go to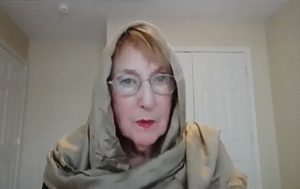 prove his machismo each time his wife questions his manhood and wishes that she, herself, could be "unsexed."
As satisfying as last night's SoDis reading may have been, the play was unsettling on two levels.
The first is found in these prescient lines, "Out, out, brief candle! Life's but a walking shadow, a poor player that struts and frets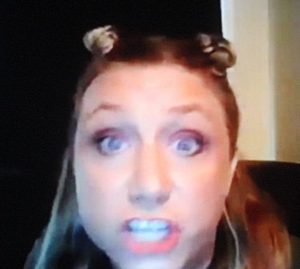 his hour upon the stage and then is heard no more. It is a tale told by an idiot, full of sound and fury, signifying nothing." Comparing life to theater, Shakespeare not only questions the purpose of life but also gives a reminder of the illusionary nature of theater, a disquieting observation when theaters around the globe have been darkened by the COVID-19 pandemic.
The other is a flaw in the very assumptions upon which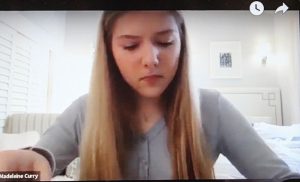 Shakepeare operated in developing his characters and writing his play. Macbeth and Lady Macbeth are cognizant that their actions breach moral codes and are wracked by guilt over their transgressions. But what happens if someone or some group in power has no such compunction – or the ability to convince themselves and others that no matter what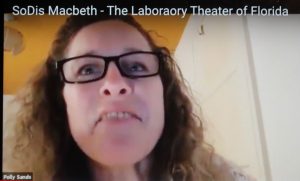 they do is right, proper and justified because they are the ones doing it?
"Things without all remedy should be without regard: what's done, is done."
It worked for Oppenheimer, after all.
April 15, 2020.