Actors, artists, filmmakers and events in the news April 15-21, 2020
Grouped under headings that include art openings, film, outdoor art fairs and festivals and theater are advances, announcements and articles about the actors, artists, filmmakers and events making news in Southwest Florida this week:
1     ART & ARTISTS
Due to the COVID-19 outbreak, all of Southwest Florida's museums, galleries and art centers are closed to the public. Notwithstanding, some of these organizations have produced virtual shows and you can also read here about some of the artists who would have been featured but for stay-at-home orders and recommendations issued by the White House, Centers for Disease Control & Prevention and Governor Ron DeSantis.
Twelve artists juried into Alliance's Art Lives Here 2.0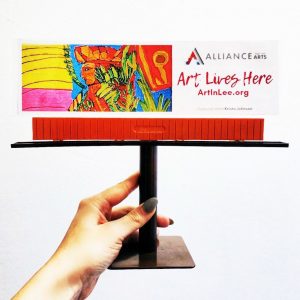 The Alliance for the Arts has revealed the artists who have been chosen to participate in Art Lives Here 2.0. From the works submitted, the  Art Lives Here committee juried in 12 local artists: Tania Begg, Donna Chase, Stephen Hayford, Bruce MacKechnie, Nance Marsden, Leila Mesdaghi, Eric Riemenschneider, Whit Robbins, Myra Roberts, Carolyn Steele, Alyssa Stoff, and Barbara Weems. Each will have their composition displayed on a billboard somewhere within the borders of Lee County.
"Our vision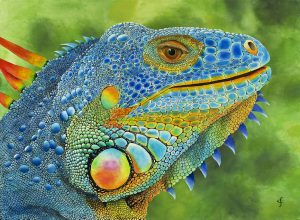 is to bring artwork outside of the traditional context of museum and gallery walls, while bringing attention to emerging local artists' work," says gallery director Ehren Gerhard.
Last year, the Alliance named 9 artists to its inaugural Art Lives Here billboard campaign: Marne Adler, David Acevedo, Vicki Baker, Pat Collins, Cheryl Fausel, Leo Johnson, Charlotte McClatchey, Richard Stanton and Toni Ferrell Sutton.
For more information call 239-939-2787 or visit ArtInLee.org/ArtLivesHere.
____________________________________
Spotlight on Tania Begg's 'Where the Heart Is'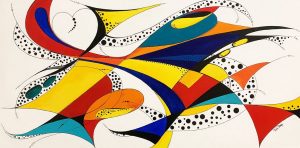 The Alliance for the Arts has revealed the artists who've been chosen to participate in Art Lives Here 2.0. One of the terrific 12 is Tania Begg's Where the Heart Is, a 48 x 24 inch acrylic painting. "With music playing in the background, my black ink pen dances across the canvas," says Tania of the composition,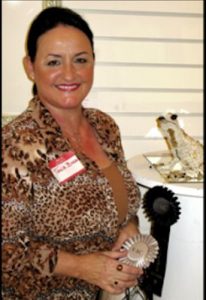 "the movement creating line, and shapes … that interconnect … bright colors define each area and perform a Symphony. And within this Symphony … is my heart."
Where the Heart Is represents something of a departure for Begg from her normal body of work, which she refers to as Lizzart, beaded wire sculptures that combine her love of three-dimensional art with texture and festive colors that are informed by years of cruising the Caribbean with her family on their 30' sailboat Brittany. As her art has become increasingly recognized over the past several years, her work has appeared in local galleries ranging from the Hirdie Girdie Art Gallery on Sanibel and Sea Grape Art Gallery in Punta Gorda to Arts For Act in Fort Myers, Harbour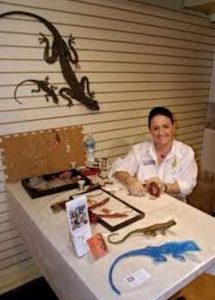 View Art Gallery in Cape Coral and Coconut Point Art Gallery in Bonita Springs.
"I am so honored that my painting Where the Heart Is has been chosen for the Art Lives Here campaign by the Alliance for the Arts," says Tania.
The new Art Lives Here billboard works will be featured on electronic billboards first as the compositions rendered by the 2019 Art Lives Here artists that presently appear on physical billboards located throughout Lee County are phased out in the coming months. Check social media from time to time for locations and updates.
____________________________
Spotlight on Donna Chase's 'Touch'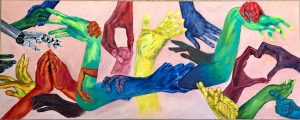 The Alliance for the Arts has revealed the artists who've been chosen to participate in Art Lives Here 2.0. One of the terrific 12 is Donna Chase. Her 16 x 40 inch acrylic painting is called Touch. "A simple touch can calm a tortured soul, convey emotions … even heal,"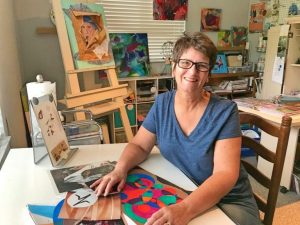 Donna shares. "Our hands are an extension of our humanity, regardless of color, age, strength or ethnicity.  In our new world of social distancing, we long for a real hug, a kiss or a simple handshake.  Touch is part of the basic human experience."
And soon it will become part of our Lee County aesthetic landscape, a work that will be featured in the Alliance's museum without walls.
__________________________________________________________________
Spotlight on Stephen Hayford's painting You Never Know What You're Going to Get'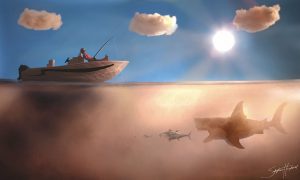 The Alliance for the Arts has revealed the artists who've been chosen to participate in Art Lives Here 2.0. One of the terrific 12 is Stephen Hayford, whose photographed diorama You Never Know What You're Going to Get will soon grace a Lee County billboard.
New to the term diorama? It refers to a model representing a scene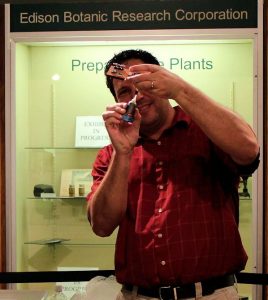 with three-dimensional figures either in miniature or as a large-scale museum exhibit. Tracing its origins to 19th Century mobile theatre, dioramas today are common in museums like the Smithsonian. Locally, IMAG History & Science Center features a diorama of the February 20, 1865 Battle of Fort Myers. The Edison & Ford Winter Estates features a diorama of Thomas Edison's botanical laboratory that Hayford created several years ago.
Go here for the rest of this review.
_________________________________________
Spotlight on Bruce MacKechnie's 'Jazz Dreamscape'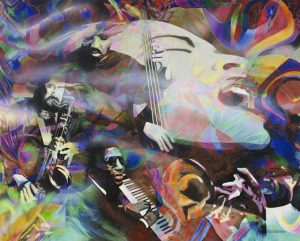 The Alliance for the Arts has revealed the artists who've been chosen to participate in Art Lives Here 2.0. One of the terrific 12 is Bruce MacKechnie, whose 20 x 16 inch acrylic painting Jazz Dreamscape will appear soon on a billboard near you. "Going to jazz clubs and listening to recordings of various greats like Billy Holiday, Thelonious Monk, and many others, I wanted to create an image that captured the dreamy rhythms,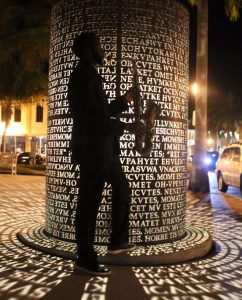 the varied and colorful abstract quality of the musical notes, and the range of feelings the music and the artists inspire. My composition is sort of a dream team of jazz greats who have given me, and millions of others, hours of pleasure and entertainment over the years."
Jazz exerts a strong presence in Fort Myers. For example, legendary jazz trumpeter Leroy Jones opened last year's Fort Myers Film Festival and David Black's monumental sculpture Fire Dance was inspired by a jazz concert in Centennial Park.
Alliance art lovers will remember MacKechnie from two 2019 group shows. He participated last July in Uncontained: Juried Exhibit and was one of 60 artists selected from a field of 664 entries to have work in the 33rd Annual All Florida Juried Exhibition.
_______________________________________
Spotlight on Nance Marsden's 'Summer Practice'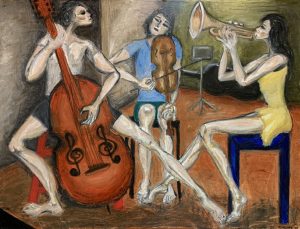 The Alliance for the Arts has revealed the artists who've been chosen to participate in Art Lives Here 2.0. One of the terrific 12 is Nance Marsden, whose Summer Practice will soon appear on a billboard near you. "Some of my fondest memories of when I was young are of playing instruments and singing with my friends," says Marsden of her oil and pastel painting. "It took practice to make beautiful music together. And now, it still takes a lot of practice to make beautiful music together, whatever kind of music we are making."
____________________________________________________
Mesdaghi's 'What Color Is Your Sky' being made into billboard art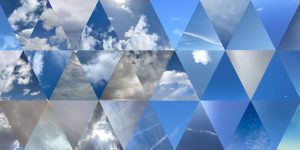 The Alliance for the Arts has revealed the artists who've been chosen to participate in Art Lives Here 2.0. One of the terrific 12 is Leila Mesdaghi. Her digital collage, What Color is Your Sky, will be appearing on a billboard somewhere in Lee County in 2020.
Mesdaghi is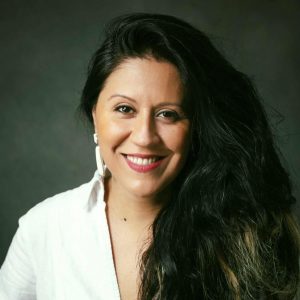 known for combining emotional experiences with social responsibilities in both her visual and performance art, which uniquely enables her to connect with viewers in a visceral, evocative manner.
"I asked my friends around the world to look up at the sky, capture it, and send it to me," says Leila of What Color Is Your Sky.  "There is a Persian proverb that says: wherever you go the sky is the same color! Through these photos I am able to see what they see, and by sharing it in an art form, others can see it too."
Go here for the rest of this story.
__________________________________________________
Riemenschneider's 'No Snitches' coming to a billboard near you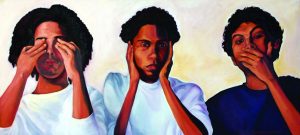 The Alliance for the Arts has revealed the artists who've been chosen to participate in Art Lives Here 2.0. One of the terrific 12 is Eric Riemenschneider, whose contribution to the Art Lives Here! Billboard campaign is No Snitches.
"As an Art & Design teacher,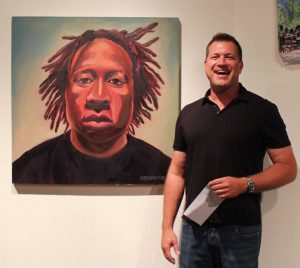 every day I attempt to open my students' senses to new experiences and challenge their way of thinking. These three young men are former students that challenged me quite a bit as a new instructor. Their pose represents the potential obstacles in communication but also celebrates the breakthrough and permanent bond of teacher and student."
You can find the rest of this post here.
_____________________________________________________
Spotlight on Whit Robbins' 'Greening of Florida' billboard artwork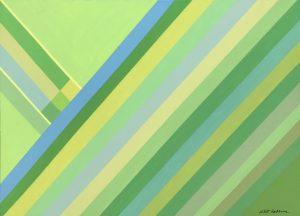 The Alliance for the Arts has revealed the artists who've been chosen to participate in Art Lives Here 2.0. One of the terrific 12 is Whit Robbins, whose Greening of Florida is a 30 x 40 inch acrylic painting. "When I put my brush to the canvas to paint for this project about Florida, what came to mind was GREEN!  Having grown up in snow-belt areas, that's what I hungered for during the long winters. Now, here I 
am in Florida which is a non-stop green paradise. Thank you Florida!"
Robbins' work has been juried into the Alliance for the Arts' 34th Annual All Florida Exhibition and the United Arts Council of Collier County's Art of the Holocene at Rookery Bay (where he exhibited with Linda Fay Braun, Megan Kissinger and Deborah Martin) and he has work in My Florida and Wild Things at Southwest Florida International Airport.
____________________________
Spotlight on Myra Roberts' 'Dive In'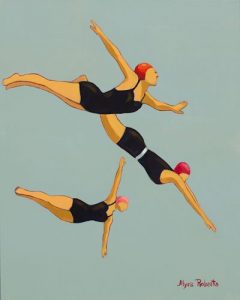 The Alliance for the Arts has revealed the artists who've been chosen to participate in Art Lives Here 2.0. One of the terrific 12 is Myra Roberts, whose Dive In will soon appear on a billboard near you.
"Dive In was painted at a challenging transition time in my life.  The diver represents that inner strength to take the leap of faith when life feels uncertain."
The Sanibel-based artist specializes in meticulously-researched vintage Florida-style art of the 1920s-1950s, as well as World War II era and Holocaust-themed compositions. Her "Faces of Anne Frank" collection received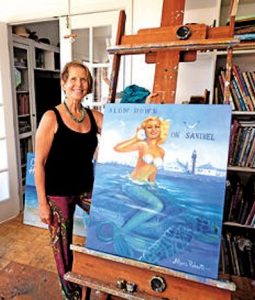 letters of endorsement from both Hillary Rodham Clinton and the Jane Goodall Institute.
In 2016 and in partnership with the Southwest Florida Community Foundation and the Women's Fund of Southwest Florida, WGCU chose Roberts as one of five "Makers: Women Who Make Southwest Florida." Nominated by the public, Roberts' selection recognized her impact in the arts and on social justice in Southwest Florida.
Her work has been the subject of three books, The Retro Art of Myra Roberts, Retro Images from the Florida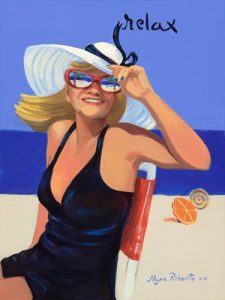 Coast and Project Tolerance: The Faces of Anne Frank.
She has a B.A. in art education from Arizona State University and an M.F.A. in printmaking and illustration from Northern Illinois University. Roberts taught painting, drawing and art history for 25 years in the Illinois public school system.
Roberts' paintings are in public and private collections across the United States and Europe. Two Islands Gallery on Captiva and Lily's, Trader's Café Store and Suncatcher's Dream on Sanibel all represent, exhibit and sell her work.
________________________________
Spotlight on Carolyn Steele's 'Bejeweled'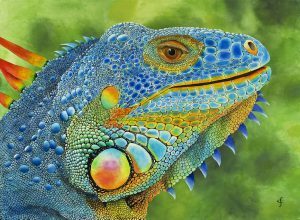 The Alliance for the Arts has revealed the artists who've been chosen to participate in Art Lives Here 2.0. One of the terrific 12 is Carolyn Steele, whose work is a 30 x 22 inch acrylic titled Bejeweled.
Carolyn's body of work is informed by her extensive travels throughout the Caribbean and her experiences snorkeling its magical underwater reefs.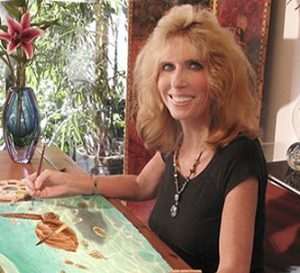 "I started my paintings of the Caribbean in 1992 as a way to extend the afterglow of my visits to the West Indies," says Carolyn on her website.
"The combination of fascinating detail, texture, and color are what inspired me to paint this iguana portrait. I was especially intrigued by the beauty of the large sub tympanic shield on his lower jowl that reminded me of an Ethiopian opal, my favorite gemstone."
Steele has a background in graphic design, which aids
 the sense of composition expressed by her paintings. Her works can be grouped into three main categories or series : Underwater Scenes, Islands Scenes and Tropical Cats.  Carolyn views her paintings as love letters to the tropics, and donates a portion of the profits she realizes from the sale of her artworks to wildlife and reef preservation projects.
"I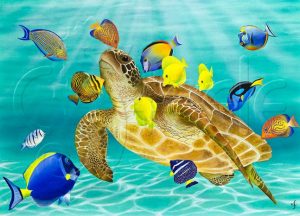 hope that my artwork will both decorate and promote an appreciation of the amazing variety and fragility of the biosystems I paint," Carolyn adds. "The majority of species represented here are indigenous to the West Indies, many of them endangered."
__________________________________
Spotlight on Alyssa Stoff's Water and Stone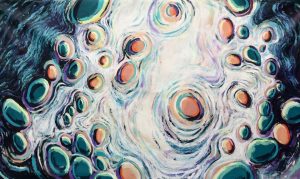 The Alliance for the Arts has revealed the artists who've been chosen to participate in Art Lives Here 2.0. One of the terrific 12 is Alyssa Stoff, whose 72 x 42 inch acrylic on canvas titled Water and Stone will soon appear on a billboard by you. "The inspiration for this painting comes from having artist's block. At the time, I didn't like anything I was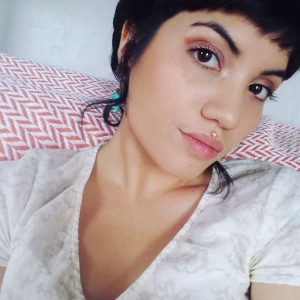 making and really needed to do something fresh. It actually started out very different and I wasn't enjoying the process. Once I stopped overthinking it and just focused on my movements and feelings it really came forward on its own. For me, it's nice to know that even when I get stuck I can still find my way back. I think this painting represents that realization."
Born in Toledo, Ohio in 1993, Stoff and her family relocated to Florida in 2001, where she was influenced by our beautiful tropical landscape. But it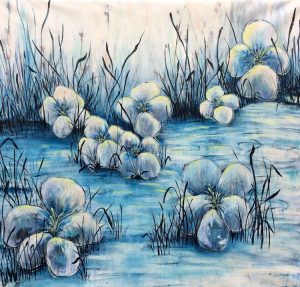 was her grandmother's love of art that inspired her from a very young age, helping to shape and grow her interest in a multitude of mediums. Alyssa spent many summers at her grandmother's home in Chicago painting, practicing origami, taking pictures in the garden, and exploring the city.
Stoff has a BA from Florida Gulf Coast University. Since her 2015 graduation, she has been showing her artwork in local galleries and continues to  create paintings and sculptures that reflect the influences of her family and love of nature.
____________________________________
Spotlight on Barbara Weems' 'Orient Express'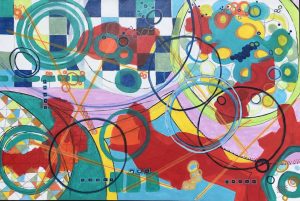 The Alliance for the Arts has revealed the artists who've been chosen to participate in Art Lives Here 2.0. One of the terrific 12 is Barbara Weems. Her mixed media work, Orient Express, will soon be appearing on a billboard near you. "This abstract painting began with mark making and my ubiquitous circles. I noticed what looked like olives and eggs on a plate and then followed tablecloths and the thought of luxurious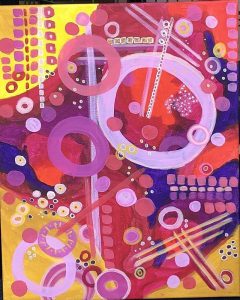 dining on the Orient Express."
Weems took painting classes in school and college and one at the Art Institute in Chicago. Barbara has lived in Florida most of her life, and here in Southwest Florida since 1992. She currently she lives on a small horse farm with her husband and many dogs. A master gardener, she had a weekend radio show about gardening for three years on WINK talk radio.
She has exhibited at Coco Gallery in Estero, among others.
____________________________________________________________________
FGCU Digital Media Design students creating visual identity for Naples Design District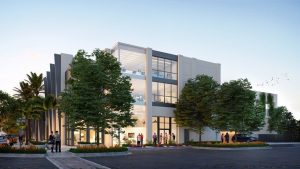 The newly formed Naples Design District has tasked FGCU's Digital Media Design students with a design challenge. Select students will create a visual identity for the new district that will be expressed in the form of on-street lamp post banners advertising the area to visitors in Naples. The winning design will be chosen by a selection committee this summer.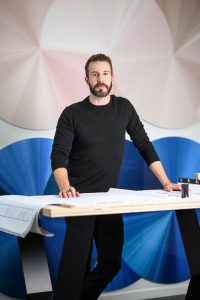 Once a design is selected, the banners will go up in the district celebrating the diverse range of businesses, galleries and creative communities comprising the Naples Design District.
The students competing in the challenge are Skyanna Billman (junior, DMD), Kaitlin Connor (senior, DMD), Aracelly Peralta (senior, DMD), Alyx Gonzalez (junior, DMD) and Jazmin Gonzalez Vera (junior, DMD). They and their professor, Mike Salmond (Art), met with Chad Jensen, director of Method and Concept gallery, in late February to tour the district and get a sense of what the committee is looking for in making a visual statement for the new district.
The project is similar to last year's design challenge, in which students created a visual identity for the multi-million dollar centerpiece of the Naples Design District, The Collective building.
_____________________________________________________________
Naples Sheldon Fine Art featuring art of Jean-Pierre Dubord week of April 13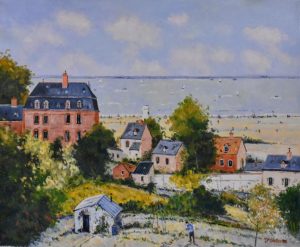 Naples' Sheldon Fine Art is featuring the art of Jean-Pierre Dubord this week. With his own original approach to painting, Dubord continuously amazes the viewer with his masterful portrayal of light and his utilization of a rich palette. He is hailed throughout the world as one of the most popular and sought after 20th century contemporary impressionists.
Born in 1949 in Rouen, Normandy, Dubord attended the School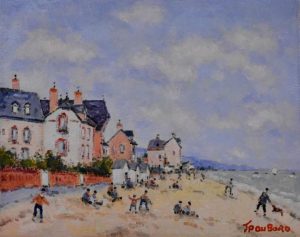 of the Louvre in Paris, afterwards returning to his native city to portray the surroundings of his youth. While Rouen is a favorite subject of paintings, he often depicts Paris, the Normandy countryside, the beaches of Deauville and Houlgate, the cliffs of Caux and Etretat, and scenes along the Seine. He is known for his ability to capture the subtleties of light and color unique to each season.
His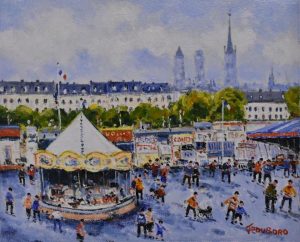 first exhibition in 1970 in Rouen was highly praised by art critics. In addition to an annual show in Rouen, he has exhibited in Birdhouse, La Hare, La Rochelle, Osaka, Quebec, and in major salons of Paris.  He is the recipient of numerous prestigious awards and was also featured in the 2006 Benezit.
Go here for more on Sheldon Fine Art and Jean-Pierre Dubord.
______________________________________________
Arsenault Studio presenting virtual exhibition titled Water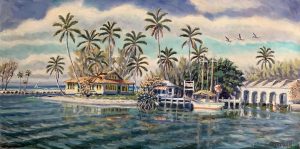 In response to the pandemic, the Arsenault Studio and Banyan Arts Gallery is presenting a virtual exhibition titled Water which features gallery artists, honors Earth Day, and supports Audubon of the Western Everglades (www.audubonwe.org). The exhibition began on April 7, coinciding with the 130th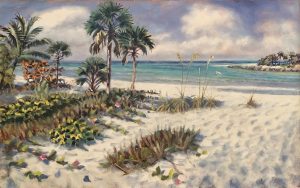 birthday of Marjory Stoneman Douglas, champion of the Everglades, and showcases water-oriented paintings by Paul Arsenault, Stephen Estrada, Amy Moglia Heuerman, James P. Kerr, Mary Parkman, Reisha Perlmutter, and reclaimed surfboard carvings by Jake Jones. Each week, works pertaining to water are being featured via the gallery's newsletter and social media outlets.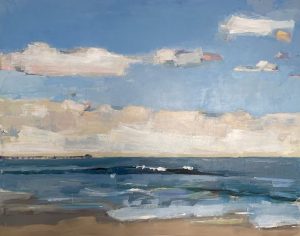 Recognizing that local non-profits are also heavily impacted during this time, the artists and the gallery have agreed to donate 22% of any sales to Audubon of the Western Everglades for 50 days—commemorating the 50th anniversary of Earth Day.
For more information please contact the gallery at: info@arsenaultgallery.com or 239-263-1214.
______________________________________________________
Spotlight on Arsenault Studio's 'Water' exhibitor Reisha Perlmutter
One of the artists being featured by Arsenault Studio and Banyan Arts Gallery in its virtual exhibition, Water, is Reisha Perlmutter.
Although she now lives and works in New York City, Reisha has ties to Naples, Florida, where she was born in 1990. She received her BFA from the School of the Art Institute of Chicago in 2012. Between her undergraduate and graduate degrees, she attended residencies in Italy and France, focusing on traditional atelier studies. She completed her MFA from the New York Academy of Art with a concentration in figurative and anatomical painting.
Her work is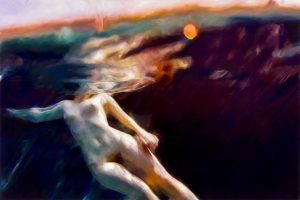 best known for representational imagery of women and water, where she explores the relationship between body and environment as well as perceptions of beauty. Her work is collected and shown internationally. She has participated in museum shows both in the United States and Europe, and her work has been auctioned off several times at Sotheby's. (You can view her CV here.)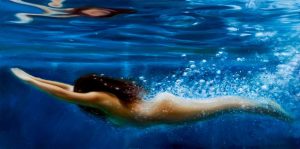 Among the paintings that Arsenault Studio & Banyan Arts Gallery are featuring are Europa, from Perlmutter's 2019 Lunar Series, and Delphinium, a 2018 72 x 36 inch oil on canvas.
She continues to live and work in New York City and you can visit her website here.
________________________________________________________
Spotlight on Arsenault Studio 'Water' exhibitor Amy Moglia Heuerman
Arsenault Gallery had planned a pop up show of new work by Amy Moglia Heuerman when the COVID-19 pandemic struck. So instead, it has included Amy's work in its virtual exhibition, Water.
"Amy's new work gives us hope and reminds us that better days are just beyond the horizon," states Paul Arsenault. "We hope you enjoy her new paintings, share them with friends, and continue to support the arts.
You may view Amy's work on the gallery's website.
Please call the gallery at 239-263-1214 if you are interested in any of Amy's work.
_______________________
2       Outdoor Art Fairs and Festivals
During the pendency of the COVID-19 outbreak, all outdoor art fairs and festivals, including Fort Myers Art Walk, have been cancelled.
_______________________
3.      FILM
No film festivals were scheduled in Southwest Florida for the week of April 15-21, 2020.
Postponement of Fort Myers Beach International Film Festival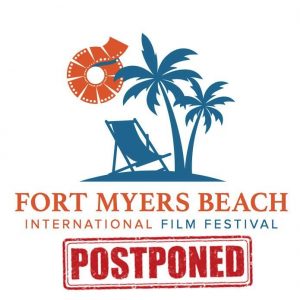 The Fort Myers Beach International Film Festival was scheduled to take place April 21-26, 2020. However, the Fort Myers Beach Town Council has passed emergency orders (1) recommending that everyone remain at home and on their property unless they need to access essential services and then adhere to social distancing and (2) instructing all hotels, motels, timeshares and other public lodging establishments (as defined in section 509.013(4)(a) of the Florida Statutes) to cancel all existing reservations, not extend existing stays and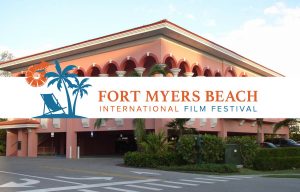 not accept new guests or reservations for the next 90 days (through June 29, 2020). In light of this action and following the recommendations from the Governor's office and Florida Department of Health, The Fort Myers Beach International Film Festival has announced its postponement until a July or September date, "which will be announced shortly."
_________________________________
Postponement of Fort Myers Film Festival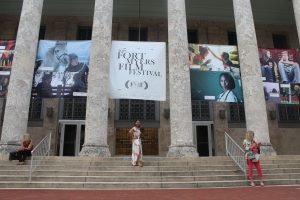 Similarly, the Fort Myers Film Festival scheduled for May 6-10 has been postponed. FMff Executive Director Eric Raddatz has announced that the film festival will be rescheduled when it is safe.
Check back for future announcements.
__________________________________________________________
Filmmaker Evgeniya Radilova bringing new award-winning short to FMff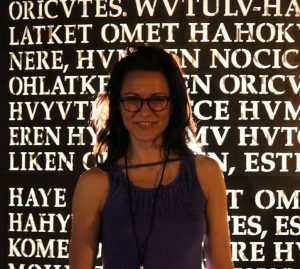 Filmmaker Evgeniya Radilova made her Fort Myers Film Festival debut last year with Patrik, a short film that was accepted into 18 other film festivals, receiving 9 awards along the way including Best Narrative Short at the Olympus Film Festival, Best Comedy at the 2019 Florence Film Awards, Best Original Story and a Best Actor for Patrik Baldauff at the 2019 Cannes Global Short Film Awards (which recognizes excellence in short films under 15 minutes in length written and produced by both amateur and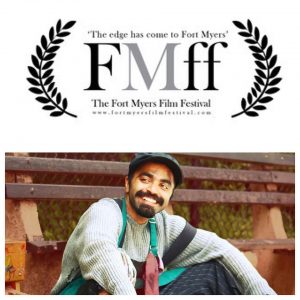 professional filmmakers from around the world) along with an Honorable Mention for Radilova by the Top Shorts Film Festival. She returns for the 10th anniversary of the Fort Myers Film Festival with another award-winning short titled El Cavil.
Go here for the rest of this advance on El Cavil.
________________________________________
Spotlight on 'El Cavil' filmmaker Evgeniya Radilova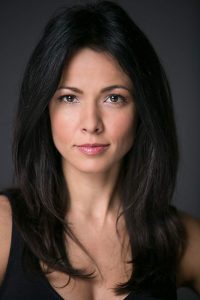 Evgeniya Radilova is an actor, producer, director, model, fire twirler and international woman of mystery.
She hails from Bulgaria, where Evgeniya became one of the best known faces on screen and the stage. A descendant of four generations of artists (her mom was an actor, her father a director), she became the youngest actress to play on the professional stage.
Shortly after graduating from the National School for Music (where she learned piano), she hosted Masters of the TV, one of the biggest television shows on Bulgarian National TV. She hosted the show for three years.
Go here for the remainder of this profile.
_________________________________________________________
'Her Place' garners awards and praise as 'one of best short films in years'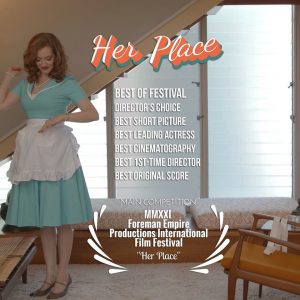 Last year, Kathryn Parks and Mark Palmer brought 50 Words to Southwest Florida. The 28-minute film was an official selection of the Fort Myers Beach International Film Festival and was selected by the Bonita Springs International Film Festival as Best Florida Film in the Adult Category. This year Parks returns with another indie film that's already garnering all kinds of awards.
Her Place turns the idea of a 1950s instructional video (which taught how to throw the perfect party or cook the perfect Thanksgiving Day turkey) on its head and explores the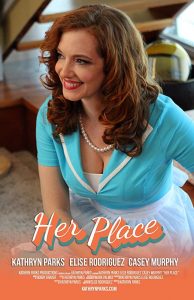 irony in 1950's nostalgia compared to today's modern world.
"I wanted to address how far women have come since the 1950s when there were many expectations to be the perfect wife/woman/mother," explains Parks, who wrote, directed and co-produced the 5:12 short. "Her Place brings a female voice into discussions that are often dominated by men and aims to redefine traditional roles in society and in the home."
Joining Parks in the project is Elise Rodriguez, who served as co-producer, assistant director and co-star.
Go here for the rest of this  story.
_______________________________________
Spotlight on 'Her Place' filmmaker Kathryn Parks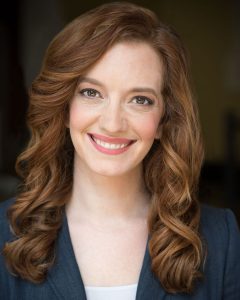 Kathryn Parks has established herself as one of Sarasota's most recognizable leading ladies. A singer, actor and dancer, she is a regular in the region's musical theater scene. She has starred in productions My Fair Lady, Carousel and The King and I, receiving acclaim for her portrayal of Eliza Doolittle, Julie Jordan, and Anna Leonowens respectively. She has appeared on numerous stages including the Florida Studio Theatre, American Stage, the Players Theatre, Venice Theatre, Manatee Performing Arts Center, Asolo Rep and with the St. Petersburg Opera Company.
Go here for the rest of this profile.
_____________________________________________
Kathryn Parks making lemonade from COVID-19 lemons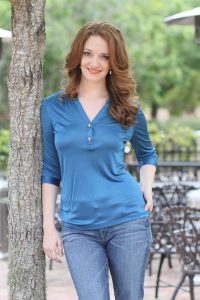 Kathryn Parks prides herself on being indefatigable. She spent the final two months of 2019 filming, editing, producing and submitting Her Place to film festivals around the country.
2020 saw her in another run of When X Meets Y at Florida Studio Theatre Improv, playing the part of Lola in Damn Yankees at Manatee Performing Arts Center, promoting the musical on ABC7's Suncoast View, and playing an ex-beauty queen and mother in Southwest Florida Films' Kung Fu Pink (Cynthia Mallick directing).
She was in her second week of rehearsals for a new musical for a premiere West Coast theatre company when the COVID-19 pandemic struck.
__________________________________
Elise Rodriguez right at home at 'Her Place'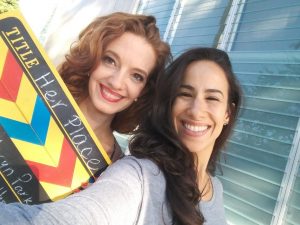 When the Fort Myers Beach International Film Festival finally takes place, one of the short films it will be screening is filmmaker Kathryn Parks' Her Place. It's a film that turns the idea of a 1950s instructional video (the kind that taught "homemakers" how to throw the perfect party or cook the perfect Thanksgiving Day turkey) on its head and explores the irony in 1950's nostalgia compared to today's modern world.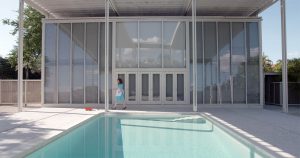 Cuban-American performer, teaching artist and creative professional Elise Rodriguez not only co-stars in the film with Parks, she served as Assistant Director and Co-Producer.
Go here for the rest of this story.
________________
4      THEATER
Due to the COVID-19 outbreak, all of Southwest Florida's theaters are closed. But the need to create and perform goes on. Read here about the efforts being made by area theater companies and thespians to reach out and entertain virtually and stay hooked into our local theater community.
Broadway Cares to be streamed tonight at 7 to benefit Emergency Assistance Fund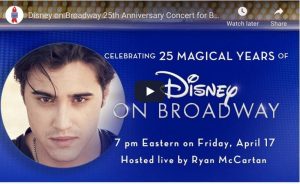 The stream of Broadway Cares/Equity Fights AIDS' benefit concert celebrating Disney on Broadway's 25th anniversary will air tonight (April 17, 2020) at 7:00 p.m. EST. The online playback will raise money for Broadway Cares' COVID-19 Emergency Assistance Fund, which is helping those onstage, backstage and behind the scenes impacted by the coronavirus pandemic.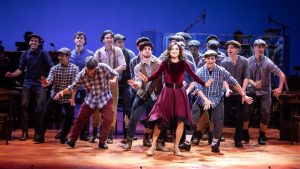 As theaters remain dark, entertainment professionals are facing unprecedented health and financial challenges requiring immediate attention and support. Broadway producers have offered a $1 million challenge and are matching every new donation to the fund dollar-for-dollar. Donations can be made at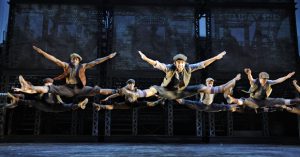 broadwaycares.org/help2020.
Ryan McCartan (Frozen, TV's Liv and Maddie) will host the stream live from his family's home and will interview special Disney on Broadway stars, from their homes, throughout the evening. Dubbed Celebrating 25 Magical Years of Disney on Broadway,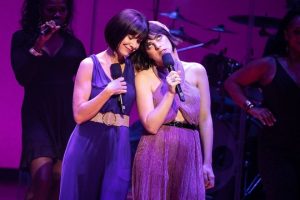 the concert was originally presented onstage live on November 4, 2019, featured a cast of 79 performers and a 15-piece orchestra, and raised $570,426 for Broadway Cares/Equity Fights AIDS.
The stream was originally scheduled for April 13, but had to be canceled when Broadway Cares was unable to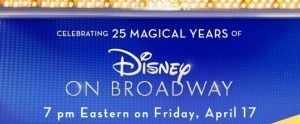 reach an agreement with the leadership of the American Federation of Musicians to permit the stream of the previously recorded concert to take place as planned. After an open letter to union leadership from the event's orchestra, who are all members of AFM Local 802, and a groundswell of public support, the union leadership agreed to waive the additional fees.
________________________________________________________________
WSJ drama critic Teachout gives 'Doll House 2' and Florida Rep glowing reviews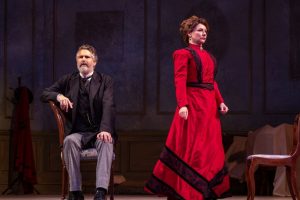 In the past 11 years, Wall Street Journal drama critic Terry Teachout has reviewed Florida Repertory Theatre's work ten times. In his first review since 2017. Teachout gave Florida Rep's production of A Doll's House, Part 2 a sterling review in Friday's Wall Street Journal.
Teachout called Florida Rep "one of the finest" regional theaters in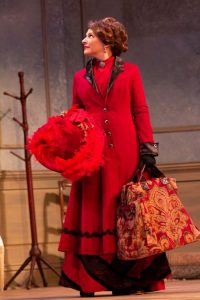 the country and said "Florida Rep's revival makes a potent … and surprising case for the sheer theatrical effectiveness of A  Doll's House, Part 2."
"When I first started covering regional theater 16 years ago, I was astonished to discover that what I then called 'Broadway-quality shows' could be seen in every corner of the country," wrote Teachout. "Among the finest of them is Fort Myers' Florida Repertory Theatre."
He continued by praising Florida Rep's ensemble of actors, directors, and designers.
"Florida Rep is noteworthy for its … semi-permanent ensemble of actors, directors, designers and stage managers,"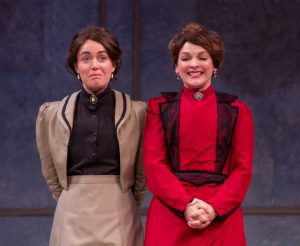 continued Teachout, "all of whom know each other's work so well that the company's shows have a single-minded artistic unanimity you never see on Broadway."
Director and ensemble member, Chris Clavelli, came away with high marks for his work.
"Chris Clavelli has wisely staged [A Doll's House, Part 2] less as a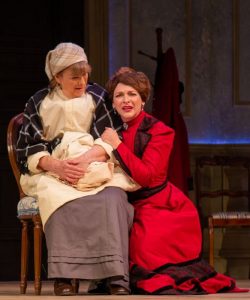 Major Political Statement than as a domestic comedy with feminist overtones… Mr. Clavelli, a 20-year member of the company's ensemble, long ago proved himself to be as sterling a director as he is an actor."
Of the play's four-person cast, Teachout said, "the four performances are broader in tone than those of their Broadway counterparts, always to good effect: Rachel Burttram is unabashedly gleeful as Nora, Brendan Powers is deliberately and appropriately pompous as Torvald, Viki Boyle is deliciously clueless as Anne Marie, the housekeeper, and Aishling Pembroke is entirely believable as the daughter."
Boyle, Burttram, and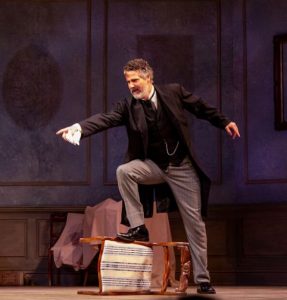 Powers are permanent Florida Rep ensemble members, and Teachout said that gave Clavelli a "signal home-court advantage. He said, "they give the impression of being actual family members who grew up together and thus know every corner of each other's minds. This adds immeasurably to the play's dramatic plausibility."
Teachout is a fierce advocate for regional theatres across the country and is one of the only national drama critics who routinely writes reviews of regional works. He made his first of nine consecutive visits to Fort Myers in 2009 and told two million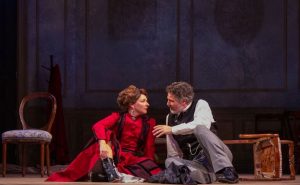 readers to "make haste to Fort Myers where the weather is warm and the theatre fine,"  before returning eight more times to review Florida Rep's work nationally.
His review of A Doll's House, Part 2 was made possible only because the theatre pivoted to online streaming amid the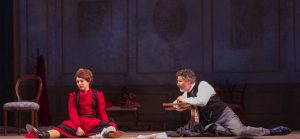 shutdown due to COVID-19. He praised not only the performances and the direction but the quality of the streamed production.
Teachout said, "although five TV cameras were used for the shoot, the camerawork is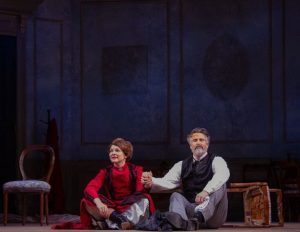 plain and unobtrusive, as befits a four-character-one-set play. The company was able to tape only a single performance, the final dress rehearsal, before the pandemic shut the theater down. You'd never guess it, for few rough edges can be seen or heard."
He even praised Florida Rep's iconic venue, the "beautifully proportioned 393-seat Arcade Theatre," saying, "like most dramas…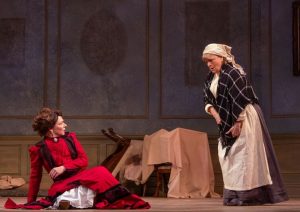 [A Doll's House, Part 2] profits from being mounted in an even smaller house like the Arcade, one whose comfortable intimacy comes across in this webcast."
Teachout closed his review by comparing Florida Rep's work to what is seen routinely in New York, and by lamenting what the COVID-19 shutdown is doing to regional theaters and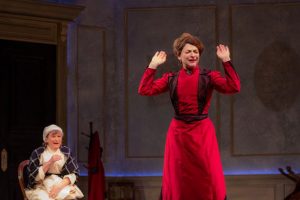 the communities they serve.
He said, "I called Florida Rep 'one of America's top repertory companies' in a 2011 review of its production of A.R. Gurney's Sylvia, which was superior in every way to the play's big-ticket 2015 Broadway revival. Watching its equally impressive version of A Doll's House,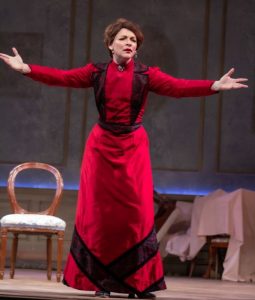 Part 2 serves as a reminder of what has been stolen from lovers of American theater by the evil depredations of the coronavirus. May we get it back soon!"
A Doll's House, Part 2 is generously sponsored by Bruce & Janet Bunch and Cohen & Grigsby and is available for online streaming through the box office at 239-332-4488 or online at www.FloridaRep.org, and the theater is offering a $10 off coupon for the last six days of streaming, so the price is just $29 per household. Patrons can call the box office and ask for the WSJ discount, or use coupon code WSJ when buying online.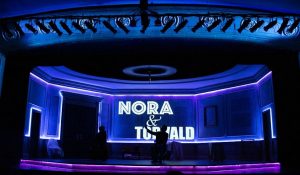 Currently, the deadline to buy and view the production is April 22, but the theatre is working to extend that deadline. The theatre urges patrons to follow its social media platforms and its website for announcements.
Ticket buyers who already had seats may convert those purchases into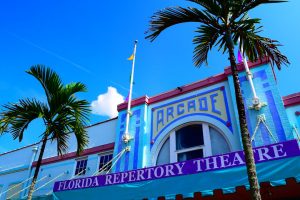 digital passes. For patrons with questions about existing reservations, box office associates are available by calling 239-3332-4488 or by emailing boxoffice@floridarep.org.
Subscriptions are also on sale now for the 2020-2021 Season and offer the best seats at the most significant discount. Box office hours are Monday through Friday 10 AM – 5 PM. Visit Florida Rep online at FloridaRep.org, and by following the company on Facebook, Twitter, Instagram, and YouTube.
________________________________________________
Join Florida Rep for new virtual series on Friday afternoons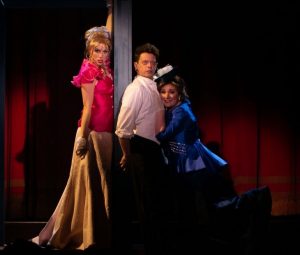 Florida Rep has launched a free virtual series titled FloridaRepState@Home. Join Florida Rep at 3:30 p.m. on April 24 for a discussion with the design and creative team behind this season's hit musical, A Gentleman's Guide to Love and Murder. The discussion will bring together set designer David Arsenault, Costume Designer Charlene Gross, Lighting Designer Tyler M. Perry, Projection Designer Rob Siler, and Sound Designer Katie Lowe for an in-depth talk about how the hit musical came to the Arcade Stage!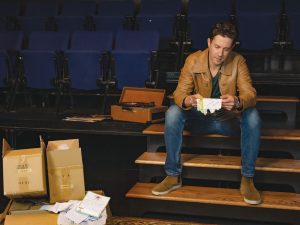 FloridaRepState@Home then returns May 1 wotj Michael Satow and Eleanor Holdridge, the director and actor behind Every Brilliant Thing. The groundbreaking one-person-show played in the ArtStage Studio Theatre for three weeks before closing early due to COVID-19. A story of hope and healing and the importance of mental health awareness, the production marked the beginning of an unprecedented partnership with Lee Health and Kids' Minds Matter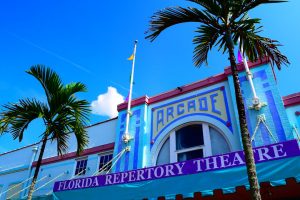 to bring over 1,000 high school students to the theatre to see the play. This Stage@Home talkback brings the show's director and actor together with Paul Simeone, Vice President of Mental & Behavioral Health for Lee Health to talk about the play, the process, and the newfound partnership.
__________________________________________________
Scenes from 'St. Francis' performed by Tiny Theatre on April 15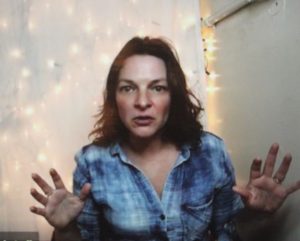 So let me start with a disclaimer. As a former wills and trust lawyer who shares caretaking responsibility for three rescue cats (one from a bear trap, a second from a car wash and the third from an apartment building that had been tented for termites) and two rescue Chihuahuas with a girlfriend who worked tirelessly for the Syracuse Cat Coalition trapping and fostering strays year round (including during upstate New York State's legendary winters),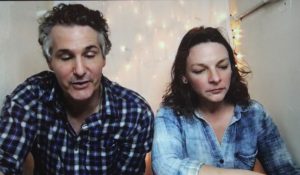 I was already predisposed to fall in love with Rachel and Brendan Powers' reading of Miranda Jonte's play St. Francis. After all, Jonte's male lead is an estate planning attorney by the name of Will (seriously), and her female protagonist is a veterinarian named Tessa who runs a dog rescue in northern California.
So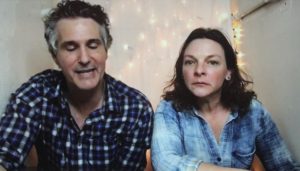 here's the storyline: Being forced out of her current location by an incoming Starbucks, Tessa is desperate to find a new building for her no kill shelter. She is outspoken, possessed of an over-inflated sense of justice and prone to drinking too much (as if that's a flaw of some kind!), which wins her no allies among a hostile city council ….
Go here for the rest of this post.
____________________________________________________
Scenes from Simon Fill's 'Burning Cities' charming and endearing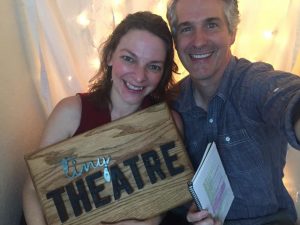 What could be better for a philosophy major from Newark with a Chihuahua named Tootie McGregor than a play about a guy in New York City who owns a philosophy bookstore and a gal who minored in philosophy and had as a kid a Chihuahua named Kierkegaard that ate linguini with clam sauce? I know! How 'bout watching Brendan Powers and Rachel Burttram charm the pants off each other in their back bedroom closet?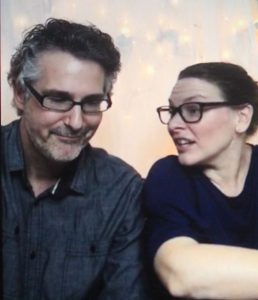 Get your mind out of the gutter! It's not that kind of theater. Their pants came off in your imagination in Scene 8 of their staged reading of Simon Fill's Burning Cities, an endearing character study that looks at how the difficult choice to love others challenges, transforms and, in the end, elevates the lives of four different people: a nurse, a bookstore owner, a literary agent and the seventeen-year-old girl they adopt.
It's apparent that Fill knows of what he writes when it comes to philosophy and philosophers. Consider these two lines from last night's reading:
Go here for the rest of this post
__________________________________________________________
Burttram & Powers' Tiny Theatre giving voice to playwrights near and far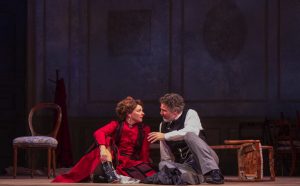 Rachel Burttram is a performing artist. When the pandemic struck, she and husband Brendan Powers were all set to spend the next three and a half weeks of their lives performing A Doll's House Part 2 to 14 rows of live audience. They'd put in an enormous amount of work mastering an impossibly difficult script. Now suddenly finding themselves cut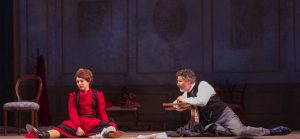 adrift by the COVID-19 outbreak, they decided to create a tiny theater in a back bedroom not only to provide themselves something to do, but give playwrights a voice during this unprecedented time when theaters across the globe are eerily dark.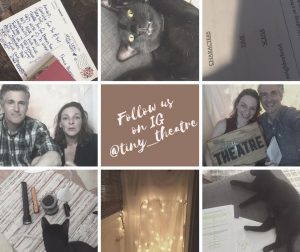 "I know myself well enough that if I don't have a project to work on, I get pretty blue," Rachel explains. "So instead of giving in to a broken heart, I downshifted into a project that gives [Bren and I] a sense of purpose and creates a forum for playwrights to hear their words and others to watch and enjoy."
Go here for the rest of this story.
______________________________________________________________
Tiny Theatre proving actors, text and and audience are all you need for theater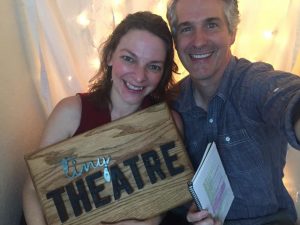 While the world shelters in place and theaters all over the world wait in suspense to resume programming, Rachel Burttram and Brendan Powers are creating an oasis in the COVID-19 wasteland. It's called Tiny Theatre – a makeshift hippodrome in a back bedroom pieced together using a string of Christmas lights, an IKEA curtain, duct tape and a paint stirrer.  And from that unlikely venue every Monday, Wednesday and Friday night,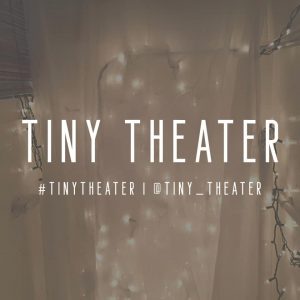 they perform readings and monologues generously provided by  A-List playwrights with whom they've forged friendships over the years, writers with projects in development and students of all ages.
"You two make my mornings," effuses theater lover Pat Yates. "I set my alarm and get caught up on each Tiny_Theatre production."
"It's just so comforting," adds Women's Theatre Festival Executive Director Johannah Maynard Edwards. "I am so excited to connect with y'all."
Go here for the rest of this post.
___________________________________
Spotlight on Tiny Theatre's Rachel Burttram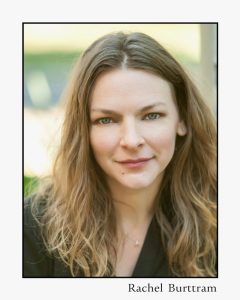 Rachel Burttram is one of Southwest Florida's best actors. Whether comedic or dramatic, theater, film or television, she has the chops to handle any role that comes her way.
Rachel has been working in regional theater for more than 20 years. She has shared the boards with the legendary Carol Lawrence and Tony-nominated Daniel Sunjata. Her stage work has been seen across the country – in venues ranging from the Actors' Theatre of Louisville in Kentucky, Penobscot Theatre Company in Bangor, Maine (where she received rave reviews for her fierce, feisty, angry and determined portrayal of a shattered Afghan war vet in Ugly Lies the Bone), Kitchen Theatre in Ithaca,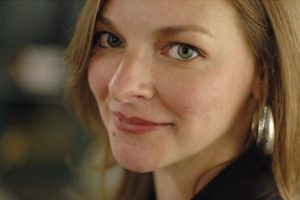 New York (where she appeared in Mark St. Germaine's romantic comedy Dancing Lessons), The Hippodrome Theatre in Gainesville, Florida, Riverside Theatre in Vero Beach, Florida, Gloucester Stage in Massachusetts, Barnstormers' Theatre in New Hampshire, City Equity in Alabama, Geva Theatre, and various stages in New York City, including the prestigious Actors' Studio.
You will find the rest of Rachel's profile here.
___________________________________
Spotlight on Tiny Theatre's Brendan Powers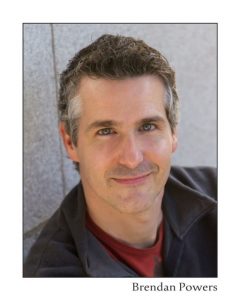 Brendan Powers is a professional Equity Actor who resides in Fort Myers. He performs frequently at Florida Repertory and other area community theater companies.
As a Florda Rep ensemble member, Powers has been a mainstay at Florida Rep. over the past nine seasons. Select Florida Rep credits over this timeframe include Outside Mullingar, How the Other Half Loves, The 25th Annual Putnam County Spelling Bee, The House of Blue Leaves, The Mousetrap, The Cocktail Hour, A Christmas Story, The Unexpected Guest, Dividing the Estate, Around the World in 80 Days, The Fantasticks, Doubt, Opus, Boeing-Boeing, and The Glass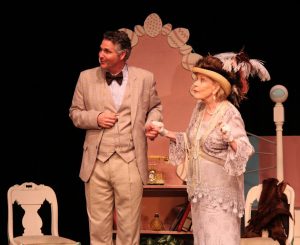 Menagerie.
Theatre Conspiracy at the Alliance for the Arts audiences are still talking about his performance as Torvald Helmer in Henrik Ibsen's A Doll's House and in New Play Contest winner, Repossessed, in which he starred opposite his real-life wife, Rachel Burttram.
Go here for the rest of Brendan's profile.
_____________________________________________________________
Video auditions for Season 12 'Realish Housewives' due by 4:00 p.m. April 16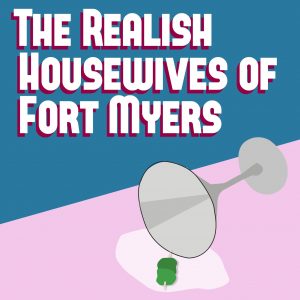 Lab Theater is accepting video auditions for roles in Season 12's show, The Realish Housewives of Fort Myers. If you wish to be considered for a role in the play, please send a 60 to 90-second comedic monologue by video to info@laboratorytheaterFlorida.com no later than 4:00 p.m. on Thursday, April 16.
The show will play for four weekends from October 23 through November 15. Written by Tim Sniffen and Kate James, the show will be directed by Cantrella Canady. She has previously directed Devil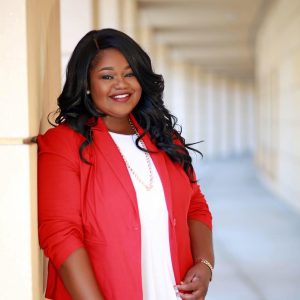 Ain't Got No Tail in Grandma's House at Mt. Hermon Ministries, and has assisted in directing Baskerville: A Sherlock Holmes Mystery with Rachael Endrizzi and Theatre Conspiracy at the Alliance for the Arts. Cantrella will also be assistant directing with Brett Marston in this summer's Take Five at The Lab.  For more on Cantrella's theatrical credits, go here. You can also read her 2018 interview with ARTSWFL here.
Go here for a delineation of the characters being cast and more details.
_____________________________________________________
SoDis staging virtual reading of Philip Dawkins' 'Charm' on April 21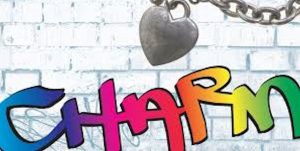 SoDis Theatre's next virtual reading is Tuesday, April 21, and once again an international cast will be involved – this time for Philip Dawkins' Charm, an uplifting LGTBQ fairy. The story follows Mama Darleena Andrews, a 67-year-old black transgender woman who takes it upon herself to teach an etiquette class at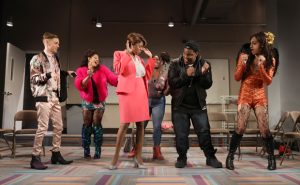 Chicago's LGBTQ community center. Within no time, the idealistic teachings of Emily Post begin to clash with the real life challenges of identity, poverty, and prejudice faced by her students. Inspired by the true story of Miss Gloria Allen and her work at Chicago's Center on Halsted, Charm asks how do we lift each other up when the world wants to tear us down?
_________________________________________________
Reflecting on SoDis' virtual reading of Shakespeare's 'Macbeth'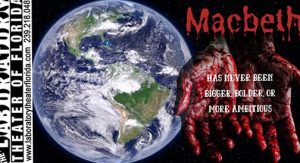 Last night, Lab's SoDis Theatre presented an intercontinental virtual reading of Shakespeare's shortest tragedy, Macbeth. Although the Bard is tough stuff regardless of format, the multinational cast led by Christopher Sutton as Macbeth and Tamara Flanagan as his Lady did a truly exceptional job of illustrating the destructive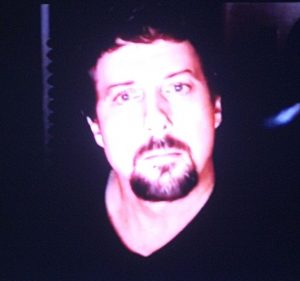 power of unchecked ambition and the cascading consequences set in motion as moral constraints are cast aside.
Some of theatre's greats have performed the iconic roles. Ian McKellen, Peter O'Toole, Ethan Hawke and the inimitable Patrick Stewart have all played the usurper of the Scottish throne. Sarah Bernhardt, Dame Dudi Dench, Sarah Siddons and even Vivien Leigh played Lady Macbeth. Each sought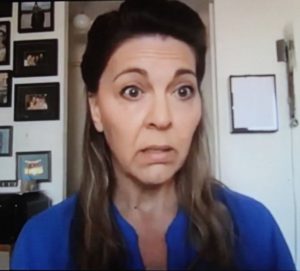 to do justice not only to the character, but to Shakespeare's immortal words and themes. Everyone involved in the SoDis reading exerted every measure of talent and dedication to do the play and playwright justice, but perhaps no one did more along these lines than Producing Artistic Director Annette Trossbach, Director John McKerrow, Production Manager Margaret Cooley and Paula Sisk, whose bloody, bold and resolute task involved editing together video from literally the ends of the earth to weave them into a cohesive whole.
Go here for the remainder of this review.
Go here to watch the virtual reading on YouTube.
_________________________________________________________
The king, Derek Lively, performed virtually in SoDis Theater's 'Macbeth'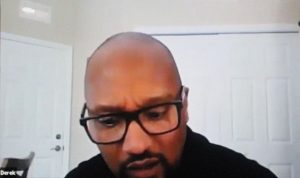 Derek Lively needed a break. After playing the King in Katori Hall's Mountaintop and a much different king in August Wilson's King Hedley II … not to mention Walter Lee Younger in Lorraine Hansberry's A Raisin in the Sun and Frederick Douglass in The Agitators … Derek felt the need to do a little Shakespeare. So he joined an international cast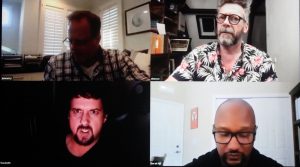 that spanned the globe during April 14th's SoDis Theatre's virtual reading of Macbeth.
For more on Derek, go here … and you can access a terrific interview that Derek provided in May of 2018 here.
_____________________________________________________________
Eren Sisk was 'fair-is-foul' witch in SoDis Theatre's virtual reading of 'Macbeth'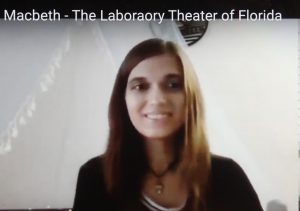 Eren Sisk read the part of Witch No. 3 in SoDis Theater's virtual presentation of Macbeth on Tuesday (April 14). "Double, double toil and trouble, fire burn and cauldron bubble," her fair-is-foul-and-foul-is-fair freaky sisters were London-based Polly Sands and L.A.-based Madeleine Curry. This young actor just continues to grow and develop, develop and grow, with her CV expanding monthly (even now)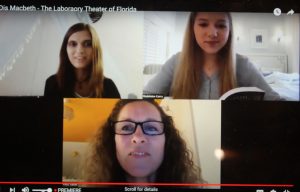 in both the number and quality of roles. In addition to picking up the role of Barblin in Andorra literally on the fly, recent roles have included the popcorn girl and a phantom in Richard O'Brien's Rocky Horror Show as well as one of the girls in The Full Monty, and Mandy Bloom in Donald Marguiles' Time Stands Still. But go here to see what else she's been up to.
______________________________________________________
Lauren Redeker Miller part of international SoDis cast for 'Macbeth'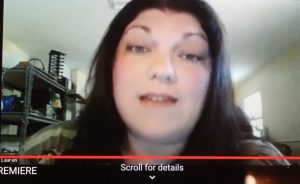 Lauren Redeker Miller was part of the international cast that SoDis Theater assembled for the April 14 virtual reading of Macbeth. Lab Theater audiences will remember Lauren as Kit Kat Girl Texas in Brenda Kensler's blockbuster production of Cabaret in 2015. She is a seasoned stage performer, with appearances as Ann Putnam in The Crucible,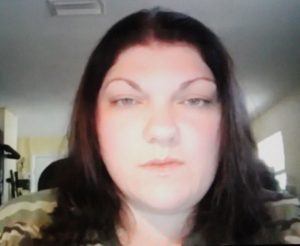 Mazeppa in Gypsy, Sister Mary Hubert in Nunsense, and Henrietta in All Shook Up. She also performed with The Naples Players in Chicago (Matron Mama Morton), Les Miserables, Little Shop of Horrors, Smokey Joe's Café and Disney's Beauty and the Beast. A Lehigh University grad, Lauren was also a member of the University Choir and the a capella group, The Overtones, with whom she toured Russia, Germany, Thailand and China.
Go here for the rest of Lauren's theatrical resume.
__________________________________________________________
Louise Wigglesworth in intercontinental cast of SoDis Theater's 'Macbeth'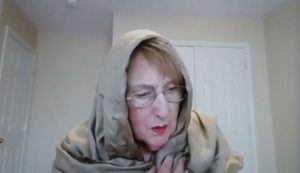 Louise Wigglesworth read the parts of Hecate and an old woman in SoDis Theater's virtual reading of Macbeth on Tuesday, April 14. While she's graced the boards at Lab Theater, she's best known as a playwright. In fact, she's been writing plays since she was a child and teaching playwriting for three decades. Some of her productions include Real Art as part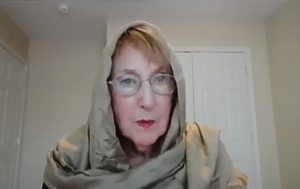 of Miami City Theatre Summer Shorts and Island Shorts, Real Art and Anywhere from Here by Manhattan Theatre of Light, Coercion by Playwrights Round Table, Seasonal Migrations at Foundation Theater. Her stage adaptation of Albert Camus' The Plague premiered at The Laboratory Theater of Florida. On the acting side, Louise was last seen in Play On! Her other acting credits include Arthur Kopit's Wings, Alexandra in Eric Coble's Velocity of Autumn, Bernarda in The House of Bernarda Alba, Mary Winrod in The Rimers of Eldridge, Ethel Thayer in On Golden Pond, Mother in Women Beware of Women, Leda Largo in her own play, Final Stage, Mrs. Trotsky in Variations on The Death of Trotsky, Mrs. Gottleib in Dead Man's Cell Phone, Lucille in The Oldest Profession and Abby Brewster in Arsenic and Old Lace.
_________________________________________________________________
Thinking about that next role is helping TJ Albertson get through COVID-19 hiatus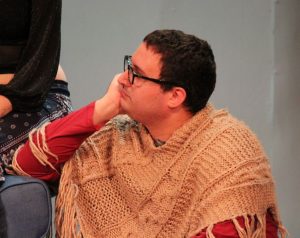 TJ Albertson is one of Southwest Florida's rising community theater stars. In the past two seasons, he has turned in outstanding performances as the priest in The Crucible, Anorexia Nervosa in The Legend of Georgia McBride, The Soldier in Andorra, Tyler Johnes in And the Winner Is … and bad boy Timmy in Hand to God.
But with all of the nation's theaters shuttered indefinitely, Albertson no longer has an outlet for his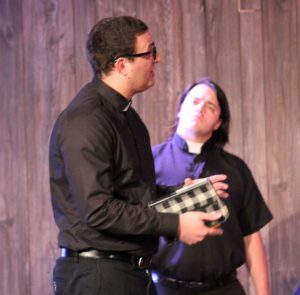 creative impulses.
"On the days I didn't have rehearsal, I didn't know what to do with myself," TJ concedes. "Now that [theater] has been taken away, it's an even greater loss."
Feeling adrift between roles may be disquieting, but it pales in comparison to the existential threat to the viability of local theater posed by COVID-19.
Go here for the rest of this interview.
________________________________________________________
For gregarious Gerri Benzing, life post-COVID-19 is a world of solitude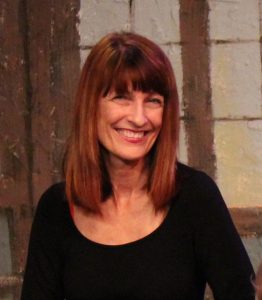 Slipping her key into the stage door, Gerri Benzing gives a short, silent sigh before slipping inside. The back of the theater is as quiet as a tomb. She scurries across the stage and begins the lonely walk up the stage right aisle, her only companion being the ghost light keeping vigil center stage.
It's not that Florida Rep is haunted. But theatrical superstition holds that every theater has a ghost. Locally, Lab Theater is reputed to have at least one. Just ask ghost hunter Lee Ehrlich, who found a lot of paranormal activity in certain spots of the nearly 100-year-old theater during a visit last May. On Broadway, the Palace Theatre supposedly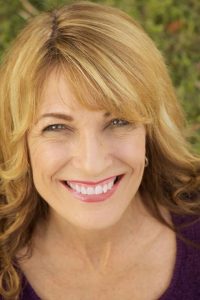 houses more than 100 ghosts, including a white-gowned cellist, an ill-fated acrobat and even Judy Garland. And the New Amsterdam is said to be inhabited by former Ziegfeld showgirl Olive Thomas.
So over time, theaters around the world have evolved traditions to appease and please their supernatural residents. For example, London's Palace Theatre keeps two seats bolted open in the balcony to provide seating for the theater's ghosts. New Amsterdam posts pictures of Olive Thomas at every entrance and exit.
You'll find the rest of Gerri's interview here.
_____________________________________________________________________
Post 'Full Monty,' actor Kristen Wilson finds new purpose sewing COVID-19 face masks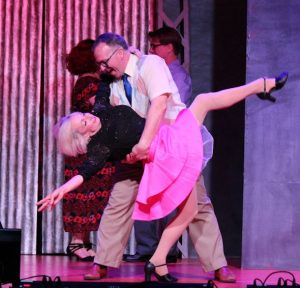 Kristen Wilson was performing in Terrence McNally's The Full Monty when the pandemic forced the early closure of the New Phoenix show.
"We literally found out that our show was closing early about an hour before the start of our 3:00 p.m. matinee."
That was on Sunday, March 14.
"We all gathered on stage and kind of cried it out. We called and let our family and friends know Full Monty was closing so that they could come. It was a special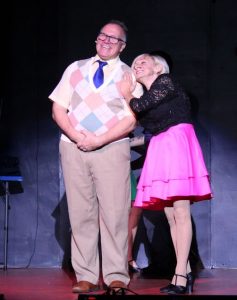 show."
To a person, the cast knew it was the right call. It would have been irresponsible, even unconscionable, to expose themselves and audiences to exposure – and all the people they would have gone on to unknowingly infect.
But that knowledge didn't blunt the heartbreak associated with being deprived of the opportunity to share McNally's uplifting story with four more enthusiastic, fun-loving audiences, to speak his words, sing David Yazbek's score, perform Brenda Kensler's carefully-wrought choreography.
You will find the rest of this interview here.
_________________________________________________________
Reacting to the loss of cherished American playwright Terrence McNally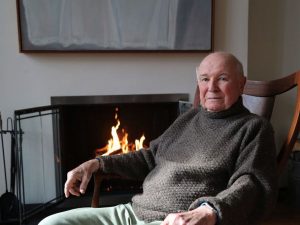 The Coronavirus has dealt a double blow to the cast of New Phoenix Theatre's production of The Full Monty. First, the theatre was constrained by the pandemic to cut the production short, eliminating the show's final four performances. Then COVID-19 claimed the life of 81-year-old Full Monty playwright Terrence McNally. A lung cancer survivor living with chronic COPD, the cherished American playwright died on Tuesday, March 24, at Sarasota Memorial Hospital.
Go here for the remainder of this story.
_______________________________________
Release of 'In the Heights' postponed indefinitely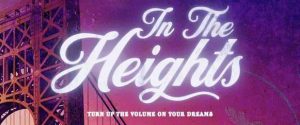 The film adaptation of In the Heights was scheduled to be released on June 26. But Warner Bros. has decided to postpone the release indefinitely.
The film was written by Quiara Alegría Hudes. Jon M. Chu (Crazy Rich Asians)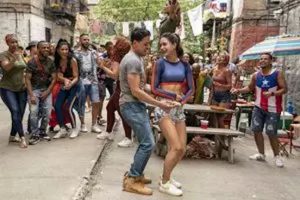 directed the movie-musical. Anthony Bregman, Mara Jacobs and Scott Sanders produced. The film stars Anthony Ramos as Usnavi, Melissa Barrera as Vanessa, Corey Hawkins as Benny, Leslie Grace as Nina, Olga Merediz as Abuela Claudia, Jimmy Smits as Kevin Rosario, Stephanie Beatriz as Carla, Dascha Polanco as Cuca, Marc Anthony as Sonny's Father, Noah Catala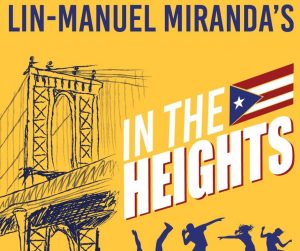 as Graffiti Pete, and Lin-Manuel Miranda as Piraguero.
With music & lyrics by Lin-Manuel Miranda and book by Quiara Alegría Hudes, the stage show on which the film is based opened on Broadway in March of 2008 and was nominated for 13 Tony Awards, winning four: Best Musical, Best Original Score, Best Choreography and Best Orchestrations. It won a Grammy Award for Best Musical Show Album and was also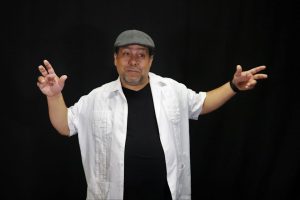 nominated for the 2009 Pulitzer Prize for Drama.
The musical was due to open at Lab Theater on March 27. Under the superb direction of Carmen Crussard and with choreography by the incomparable Lauren Perry, the cast featured Miguel Cintron as the Piragua Guy, Adrien Bermudez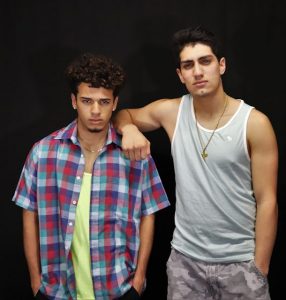 as Graffiti Pete, Gian Hernandez as Sonny, Chris Lewis as Usnavi, Ruthgena Augustin as Vanessa, Sam Bostic as Benny, Nydia Brown as Carla, Sharon Isern as Camila Rosario, Rebecca Cintron Justice as Abuella Claudia, Gil Perez as Kevin Rosario, Nilda Tojanci as Daniela, and an ensemble that includes Kathryn Book Emory Ambrosia, Brittani Chandler, William Nelson and Samantha Pudlin.
It remains to be seen whether Lab can negotiate the rights to produce the show at a later date, how many or the original cast will be able to participate in the rescheduled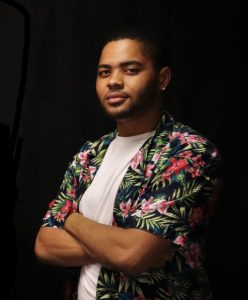 show, if any, or whether the local live musical can be brought to the stage before Warner Bros. releases the movie.
"We had the best summer of our lives filming #InTheHeightsMovie last year," said Lin-Manuel Miranda on Twitter following the announcement. "We couldn't wait to share it with you. But we're going to have to wait a little longer. With the uncertainty in our world right now, the release of In The Heights is being postponed."
Each of the members of Carmen Crussard's cast share this sentiment.
Check back for further developments.