Elise Rodriguez right at home at 'Her Place'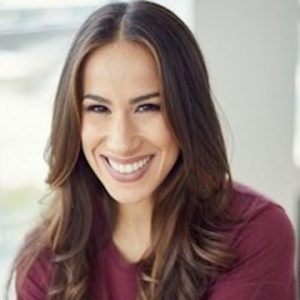 When the Fort Myers Beach International Film Festival finally takes place, one of the short films it will be screening is filmmaker Kathryn Parks' Her Place. It's a film that turns the idea of a 1950s instructional video (the kind that taught "homemakers" how to throw the perfect party or cook the perfect Thanksgiving Day turkey) on its head and explores the irony in 1950's nostalgia compared to today's modern world.
Cuban-American performer, teaching artist and creative professional Elise Rodriguez not only co-stars in the film with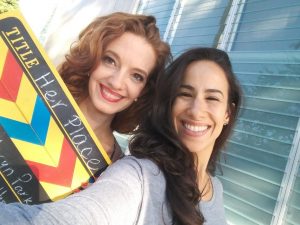 Parks, she served as Assistant Director and Co-Producer.
"This film showcases the disparity between our world today and the perceived utopia of 'the good ol' days,'" Elise discloses. "At the same time, it speaks to the similarities between the two worlds and how we still have plenty of work to do. It also asks the viewer to reflect on their own perception of nostalgia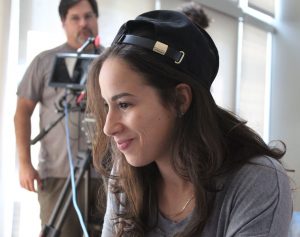 and how it influences their views in today's social and political climate."
Rodriguez met Parks a few years back when the two were performing improv. They became fast friends and so when Parks stumbled upon a viable idea for an exciting short film, she decided to run it by Elise.
"She came over to my house one day and said, 'I have a bunch of ideas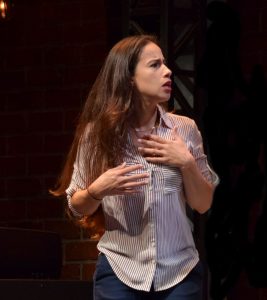 for a film, but there's one I couldn't get out of my head recently.' As soon as she shared it with me, I said, 'This has to happen now.' It was incredible and I loved it so much and I thought that it's exactly what we needed to hear and we still need to hear in this moment. It was just such a creative idea – touching on so many societal issues."
While Elise loves acting, she really relishes the challenge of fostering a creative idea like Kathryn's and helping it come to fruition without jeopardizing any of the idea's seminal artistic sensibility.
Not an easy undertaking,
by any stretch.
But Rodriguez possesses a surfeit of the organizational skills needed to take a screenwriter's vision from concept to reality.
For starters, Elise is an attorney versed not only in estate and business planning, but contract and entertainment law. But she found the practice too stultifying and creatively suffocating so when a local Miami psychic saw acting in Elise's coffee grinds, she immediately enrolled in an improv class. All it took was one night and she decided to close her firm and make the leap into the performing arts.
"After the first night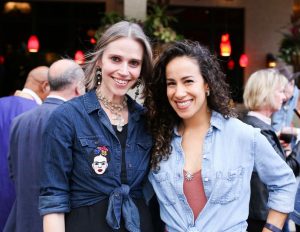 of my Improv 101 course, I came home and said 'I'm quitting the law.'" She did (although it took a couple of years to wind down her practice and find new homes for each of her clients).
She's never looked back.
But in addition to being conversant with the law, her organizational tool kit also includes experience as a corporate trainer, teacher and improv instructor.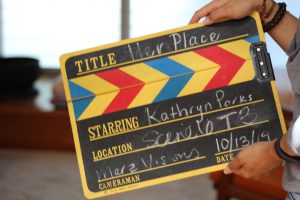 "The side of me that most wants to be fueled is behind the camera," Elise adds expansively. "Even when I'm the talent, I find myself behind the director's chair, taking it all in."
So when Parks offered Elise a chance to Assistant Direct and Co-Produce, she jumped at the opportunity.
"What's so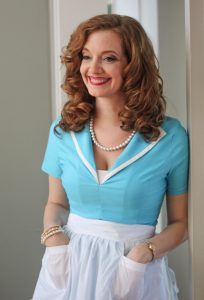 interesting about this project is that although Kathryn is the director, she's in a majority of the film. That's why our working together became so important to the film in general. Because there are points when she's in the film and points where I'm in the film, we were both so involved in the world we were creating both in front of the camera and behind the camera."
Rodriguez had previously edited some scripts and done a few sketches, but Her Place marked her first time directing and producing.
"I also helped [Kathryn] edit the script and edit the film, so we were involved from beginning to end."
It was a tremendous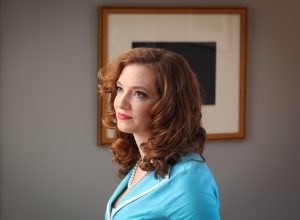 learning experience, but above and beyond all the technical, how-to knowledge she acquired, Rodriguez discovered something else.
"I felt right at home in these roles, like this is exactly what's supposed to be happening."
While every film springs to life from a screenplay, there's an improv quality to setting up and shooting each scene that plays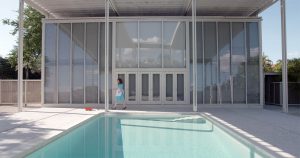 right into Rodriguez's wheelhouse. As Elise tells her students, the key to success in improv is being able to create based on what inspires you in the moment –  then allowing yourself to take flight with wings of curiosity.
It was an approach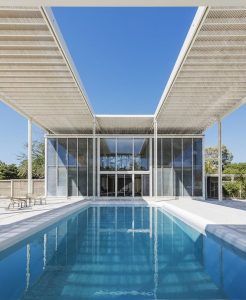 that served her well in helping Parks convert her storyline into the film viewers will see when Her Place screens at Fort Myers Beach International and other film festivals across the nation. "One of the best short films in years! A perfect 10/10," effused Shreco Bakari of the Foreman Empire Productions International Film Festival, who got to preview the film last month.
High praise for this first time Assistant Director and Co-Producer.
Of course, she demurs and attributes the film's success to Kathryn Parks.
But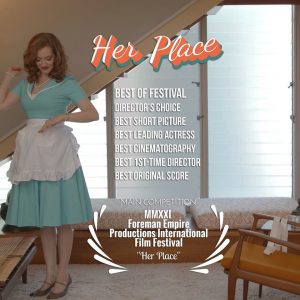 Parks returns the favor and credits Rodriguez with making her vision a reality.
Either way, look forward to more greatness from Elise Rodriguez going forward. She's too focused, determined and willing to take risks not to succeed.
Once the pandemic subsides, you'll find Elise Rodriguez doing and teaching improv in Bowne's Lab Theatre at Florida Studio Theatre, which is located at 1265 First Street in Sarasota.
April 9, 2020.
RELATED POSTS.