Elise Rodriguez making the jump to screenwriting during the pandemic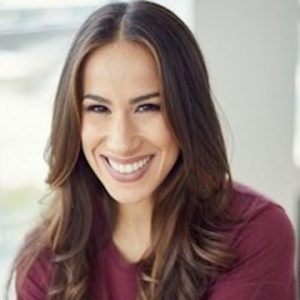 When the Fort Myers Beach International Film Festival finally takes place, one of the short films it will be screening is filmmaker Kathryn Parks' Her Place. It's a film that turns the idea of a 1950s instructional video (which taught "homemakers" how to throw the perfect party or cook the perfect Thanksgiving Day turkey) on its head and explores the irony in 1950's nostalgia compared to today's modern world.
Cuban-American performer, teaching artist and creative professional Elise Rodriguez not only stars in the film with Parks,
she served as Assistant Director and Co-Producer. But Rodriguez will be the first to admit that there's a wide gulf between helping make someone else's vision a reality and creating that vision herself.
"I have not to this point written a script or created an idea," says Elise. "I'm more, 'Bring me your idea and I will bring it to life provided, of course, that it speaks to me.' If you give me a blank canvas, I'm not as inspired as when you make one tiny mark on that canvas that I can run with."
But being quarantined at home during a pandemic is forcing Rodriguez to try her hand at writing nonetheless.
"I've had an idea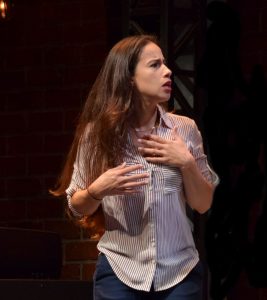 that been marinating for a while and now that we're in quarantine, I've decided to just start typing and see where it takes me."
That idea was sparked by two trips to Cuba to visit family she'd never before met.
Rodriguez's parents came to Miami in the early '80s, after the birth of Elise's brother. Born in the United States, Elise had never met her grandmother, uncles or the rest of her family back in Cuba until she made her first visit to the island nation a couple of years ago.
"It was a very emotional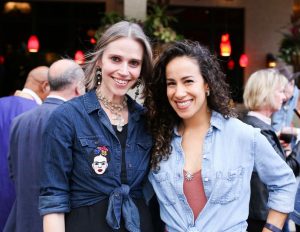 experience, very nostalgic, taxing and complex. There's just so much to process. I don't even know where to start," she concedes.
That first visit took place a year and a half ago.
A second trip ensued.
But if there's one thing Rodriguez excels at is processing new experiences.
For example,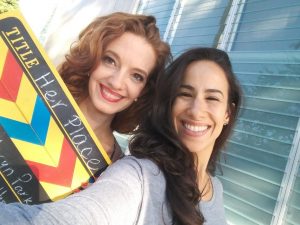 she decided five years ago to close her firm and leave the practice of law for a career as a freelance corporate trainer, improv instructor and performer. In addition to stage work, she's done film and commercials.
Shortly after making the jump from estate and business planning to improv, she decided she needed a change of scenery too. So she began phoning and emailing improv groups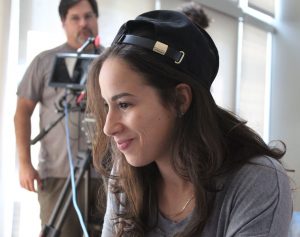 around Florida. FST Director of Improvisation Will Luera reached out. Florida Studio Theatre, it turned out, was a perfect fit with its unique improv-in-a-cabaret-theater concept.
Elise went West Coast (of Florida) in August of 2017, joining the FST On Deck improv cast in September, FST improv class faculty that January and ultimately transitioning to the FST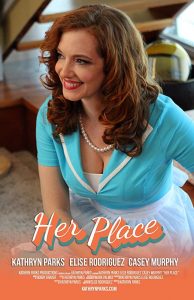 Improv Mainstage team toward the end of 2018. Fluent in Spanish, Rodriguez also performs and teaches improv internationally for Latinx performers and audiences.
But she still writes the occasional will or trust and operates Elise Rodriguez Freeform Coaching, where she coaches law students, bar exam takers and new lawyers.
Clearly, Rodriguez likes to stay busy, so the prospect of being cooped up in one place away from people for an indeterminate amount of time is anathema to her mental make-up.
And so she's dealing with her new reality by revisiting her past – her family back in Cuba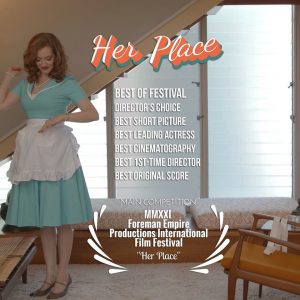 and the array of feelings she experienced visiting the island on those two recent trips.
So these days, you'll find her typing away, ready to see where the keys take her.
April 10, 2020.
RELATED POSTS.