Spotlight on 'Sirens' stage manager Lauren Redeker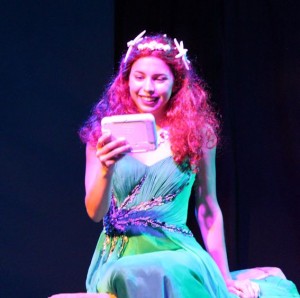 Sirens director Anne Dodd knows just how important stage management is to the success of any theatrical production. In fact, she touts stage managers as the "unsung heroes of theatre." And so, we join Anne in appreciating Siren's stage manager Lauren Redeker.
"Lauren Redeker is our stage manager for Sirens, " notes Dodd. "She has assisted with costumes, props, the amazing Sirens wig, trained the backstage crew, keeps everything and everyone in check. "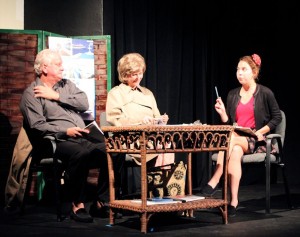 The work itself is not glamorous. It involves long hours, can be both boring and repetitive. At times, it's physically demanding as well. During the rehearsal phase of the production, she's the one who converts the creative vision of the playwright and director into a physical reality, working hands-0n with the set designer (Michael Eth), set construction crew (Eyth, Dave Chesebro, Daniel Sabiston, James Robinson, Chuck Moorefield,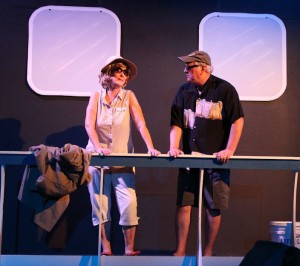 Marjorie Fulkert, Anne Dodd and Patrick Day), stagehands (Daydra Smith, Amanda Collins and Lexie Anne Cole), costume designers and seamstresses (Anne Dodd, Brenda Kensler and Lois Kuehne), lighting designer (Matt DeNoncour) and light and sound tech (Rosie DeLeon). When you're interfacing with such a large and eclectic group, attention to detail and good communication skills are essential.
"She has been my right hand and I could not have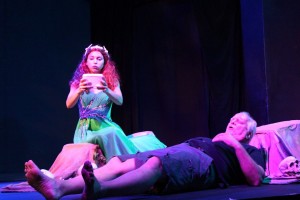 pulled off this successful show without her," Dodd agrees.
And the stage manager's work doesn't end when the show finally opens. After the show opens, it's the stage manager's responsibility to oversee each evening's performance, cuing the show, giving calls and gos to the actors, making sure prop and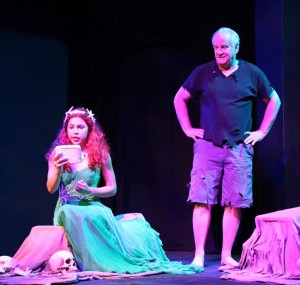 scenery changes to off without a hitch, and coordinating lighting and sound. Look backstage or in the wings, and that's where you'll find Lauren during performances.
"Once a show is up, they are the captains of the ship," adds Dodd. "They are in charge of making sure the show runs smoothly. That includes actors, tech, props, scene changes, etc. They work harder than anyone and they do not share in the final bows."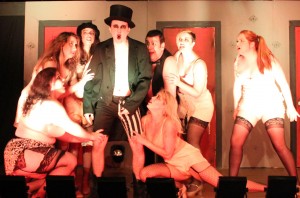 Redeker is no stranger to the stage. Lab Theater audiences will remember Lauren as Kit Kat Girl, Texas, in Brenda Kensler's blockbuster production of Cabaret in 2015. She is a seasoned stage performer, with appearances as Mazeppa in Gypsy, Sister Mary Hubert in Nunsense, and Henrietta in All Shook Up. She also performed with The Naples Players in Les Miserables, Little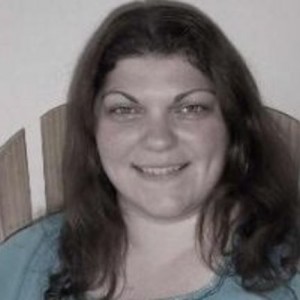 Shop of Horrors, Smokey Joe's Café and Disney's Beauty and the Beast. A Lehigh University grad, Lauren was also a member of the University Choir and the a capella group, The Overtones, with whom she toured Russia, Germany, Thailand and China. Redeker has also gained some experience in direction at Lab Theater, where she directed a one-act play as part of the 24-Hour Playwriting Project two years ago.
But for now, Lauren would just like your support for Sirens. Catch a performance, and be sure to say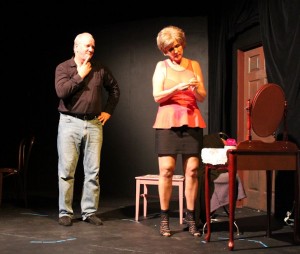 hi. Lauren will appreciate that you do.
Related Posts: