Falling in and out of love with Players Circle's 'Night and Day'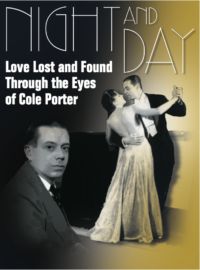 Night and Day opens at Players Circle Theatre on January 5. Created by Robert Cacioppo, Victoria Casella and Arthur D'Alessio for Players Circle's Musical Theater Series, Night and Day follows the touching, sophisticated, funny, and emotional journey of four friends who fall out of love and back in love on a night and day that they, and you, will never forget. The show features over 30 of Cole Porter's most memorable and beloved songs and stars Natalie Brouwer, Elizabeth D'Aiuto, Matt Michael and Andrew Scoggins.
Go here for play dates, times and ticket information.
January 3, 2021.