'Night and Day' play dates, times and ticket information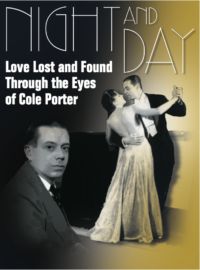 Play:  Night and Day
Playwrights:  Robert Cacioppo, Victoria Casella and Arthur D'Alessio
Music:  Features over 30 of Cole Porter's most beloved songs
Synopsis:  Night and Day follows the touching, sophisticated, funny, and emotional journey of four friends who fall out of love and back in love on a night and day that they, and you, will never forget.
Cast:  Natalie Brouwer, Elizabeth D'Aiuto, Matt Michael and Andrew Scoggin
Play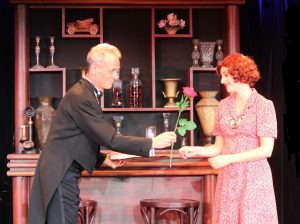 Dates and Times:
7:00-8:30 on Wednesday and Thursday, January 5 &6; Saturday, January 8; Thursday, January 13; Saturday, January 15; and Thursday, January 20;
8:00-9:30 on Friday, January 7, Friday, January 14; Friday, January 21 and Saturday, January 22; and
2:00 p.m. matinees on Sunday, January 9, Wednesday, January 12, Sunday, January 16; and Sunday, January 23.
Tickets:  Tickets are $40-$50 and can be purchased by telephoning 239-800-3292 or visiting https://playerscircletheater.com/show/night-and-day/2022-01-07/
Location:  Players Circle Theatre performs at the Shell Factory, 6554 N Cleveland Ave., North Fort Myers, FL 33903.
January 3, 2021.