'June & Jason's Survival Guide' play dates, times and ticket info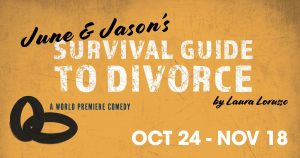 Play: June & Jason's Survival Guide to Divorce
Playwright: Laura Lorusso
Synopsis: Reminiscent of great sitcom humor, this quick-witted comedy introduces an unforgettable collection of zany neighbors and friends who try to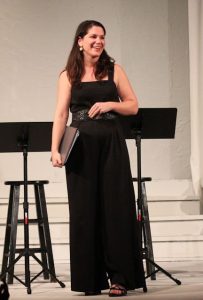 save June and Jason from a looming divorce. In a clever combination of The Dick Van Dyke Show meets Friends meets Will and Grace comical-style, this fresh and modern comedy places marriage and its trials and tribulations front and center with a fun and modern twist.
Director: Jessica Walck.
Cast:
Jason Clooney: Cole Butcher
June Clooney: Caitlynn Crawford
Josephine Rossi: Ellen Cooper
Lacy Brock: Alexandra Holmes
Richard the hot shot producer: Daniel Meeks
Nerdy by lovable neighbor Sam Slavinski: Chris Rand
Less than capable security guard Officer Doug Longo: Mike Santos
Production Crew:
Scenic Design: Mike Santos
Lighting Design: Craig Walck
Sound Design: Bradley Van Houten
Costume Design: Jack Cole
Stage Management: Alyssa Lee.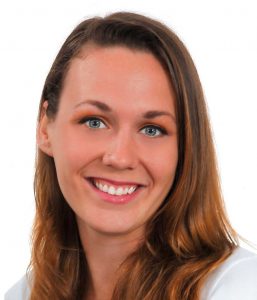 Play Dates and Times: October 24 through November 18 at 7:30 p.m. on Wednesdays & Thursdays, 8:00 p.m. on Fridays & Saturdays, and 2:00 p.m. on Sundays.
Talk-Backs: Talk Backs with the cast, director and playwright are scheduled every Sunday after the performance.
Tickets: $40 for adults, $35 for subscribers; available for purchase online at www.NaplesPlayers.org or by contacting the Box Office at (239) 263-7990. This production includes adult language.
Location: Tobye Studio, 701 5th Avenue South, Naples, FL 34102.
September 15, 2018.